Pregnancy
PREGNANCY: 35 Weeks Bump Update
Total weight gain: 22lbs. At this very same week with my pregnancy with my son, I had only gained like 15-16lbs and then ended up putting on 30lbs total by 40 weeks when he was born so I am interested to see how it will be in these last few weeks with her as she puts on her weight.
Maternity clothes? Here and there. Loving my Belly Bandit lifesavers that's for sure!
Stretch marks? None
Sleep: Weird dreams I tell ya!
Workouts: Still going strong! 5 days a week with 30 minutes of cardio and 30 minutes of weightlifting. My prenatal workout program has definitely been coming in handy! Things are starting to feel funny, but I know I am in the homestretch!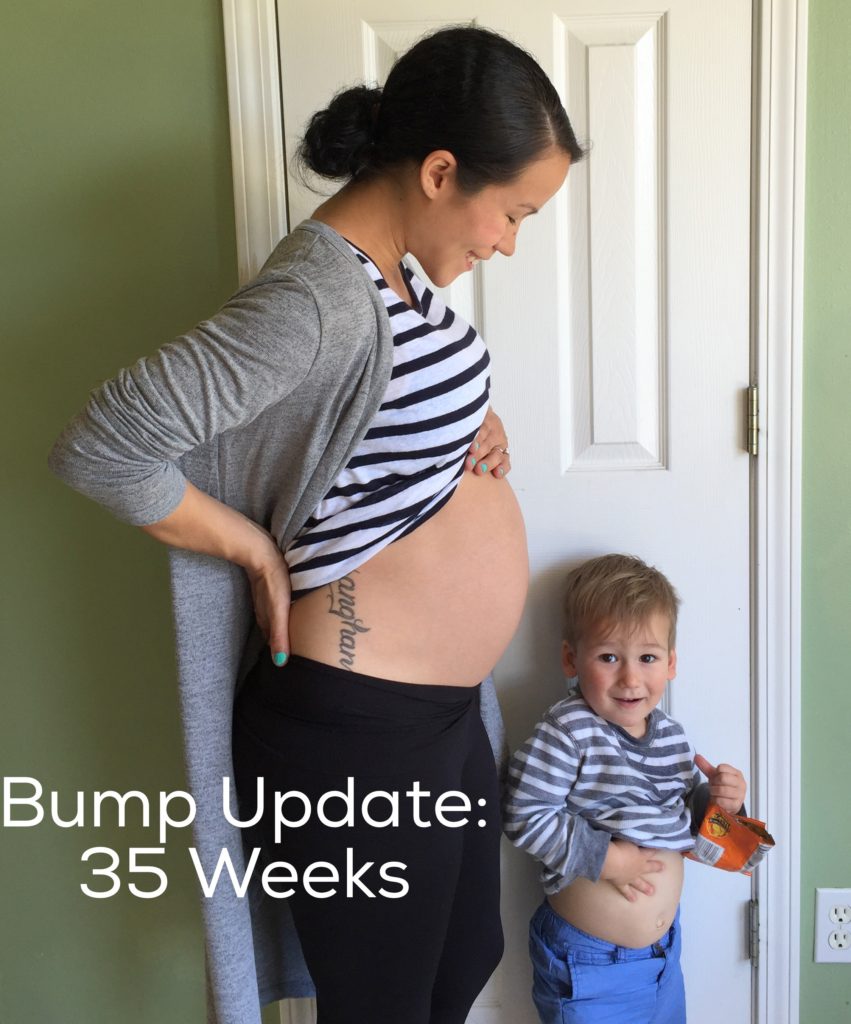 Diet: CHOCOLATE. Haha. All kidding aside, still healthy. About to get ready to make some crockpot meals, though.
Best moment this week: Taking little man to the dentist-he did amazing-and taking him to the A Day Out With Thomas event which was amazing. My son loves trains and Thomas & Friends!
Miss anything? Sleeping flat on my belly. Massages while laying on my belly.
Food cravings: Still CHOCOLATE. Ice cream. Cookies. Brownies…
Anything making you queasy or sick? Nothing!
Gender: GIRL
Labor signs: Braxton Hicks contractions are starting to become more regular. I think she has dropped as well! The chiro visits have helped so much.
Symptoms: Tons and tons of movements. She loves to make herself known for sure 🙂
Belly button in or out? Still in surprisingly though I swear it feels like its going to pop out.
Wedding rings on or off: On
Happy or moody most of the time: Happy and thankful.
Looking forward to: More giveaways coming on my Instagram page this week and making these darn crockpot meals tomorrow!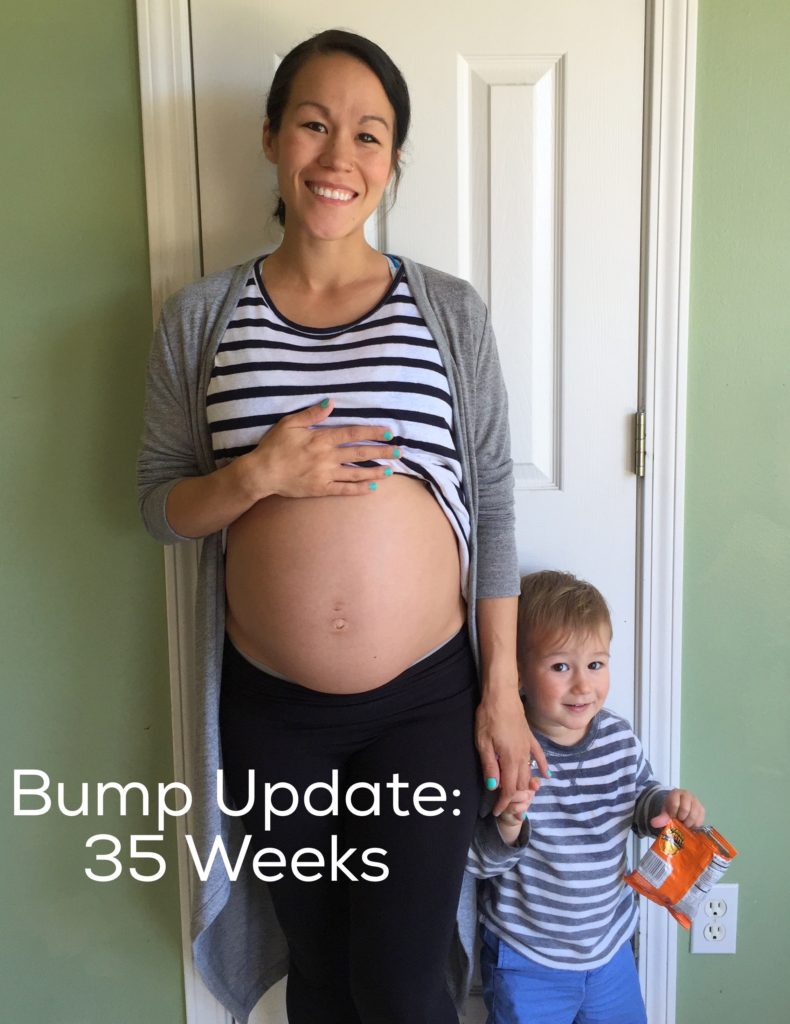 Your trainer and friend,