Travel
Best Things to do in Destin Florida
I have lived on the Emerald Coast since 2010 and before that, my family and I would drive from Hattiesburg, Mississippi every summer to make a beach trip. If you are looking for a fun vacation to travel to that wont break the bank and isnt too strict during these crazy COVID times, this is the place to go.
Every year, thousands upon thousands of tourists travel to our little beach haven and I often get asked, what are some fun things to do around the Destin/Fort Walton Beach areas? As a local, here are my picks!
Dolphin Tours
I actually went on my first dolphin cruise last year, I am ashamed to say. I waited soooo long to go on one. We are known for having dolphins that like to frolick and show off for everyone so they are always a sight to see. I love going on the Seablaster which is geared more towards adults due to all you can drink drinks and dolphin watching, but my kids loved it just as much as we did. We also did the Buccaneer pirate cruise which IS geared towards little ones where they get to play pirates for an evening. However, Destin offers a multitude of different cruises to embark on, including even renting paddleboards, kayaks, and jet skiis.
Big Kahunas Waterpark
I get annual passes to this waterpark every year and my kids love it. Although pricey thanks to its new owners, its always a fun time for families and makes a good photo op. There are 3 pool areas that are perfect for even the smallest toddlers up to a few large slides for adults who want to unleash their inner kids. Not to mention, not one, but TWO lazy rivers! The food is not the best so I suggest eating a big snack or meal before you go. However, they do have beer and hard setlzers for the adults who want to relax. Expect to spend at least 3 hours at this fun filled park!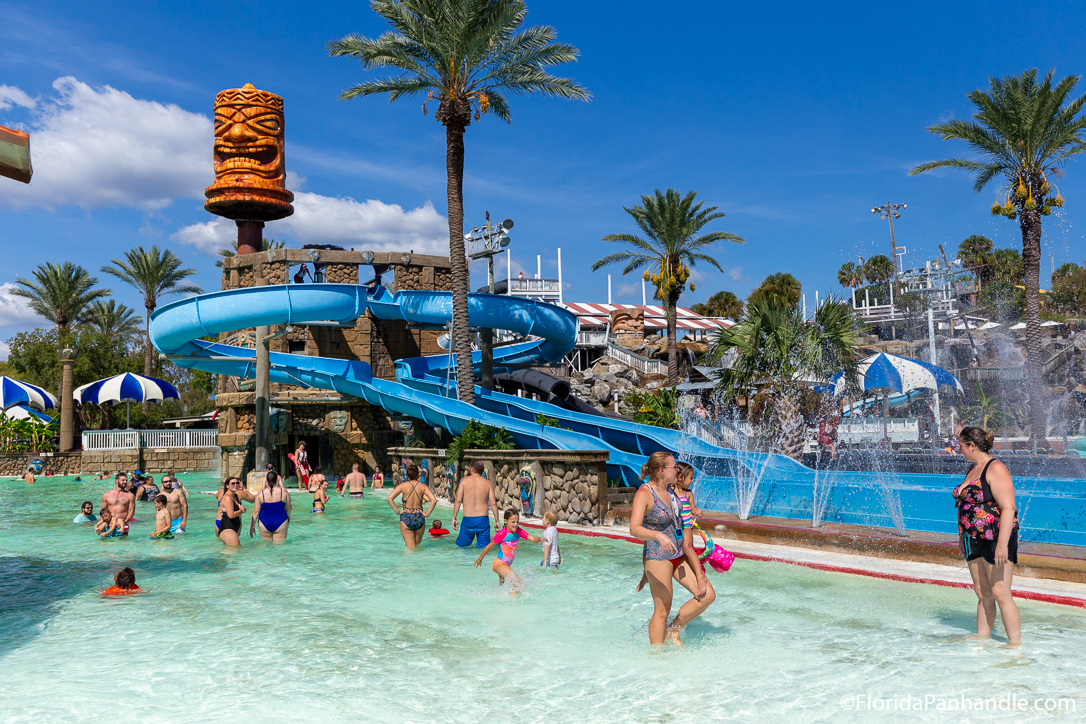 Crab Island
A local and travelers favorite delight! Crab Island is a small, shallow sandbar just off the coastline that you can see right when you are passing over Destin's big bridge. You will know what it is when you see fleets of boats and pontoons all gathered together in crystal clear waters. Oh, and there are water slides, floaty rentals, and food boats so you will have all that you need. This makes a great trip for families, but if you have kids, I would suggest parking your boat towards the outskirts because Crab Island can get a little rowdy.

The Harborwalk
The Destin Harborwalk is a fun place to eat seafood, shop, play games such as escape rooms and minigolf, see fishermen's daily catches, and grab a daquiri at Jesters. On select nights, you can even hear live music and see fireworks towards the evening. There is also an amazing grilled cheese truck and a place that even serves Dole pineapple whip! This is the area where you can buy cruise tickets and board your boats. The nightlife is also amazing here if you are looking for a fun date night alone.
The Destin Commons
The Commons as we call it features many shops that you would see at any given mall such as Aerie and Abercrombie, but they are all outdoors. One of our favorite places at the Commons is Uncle Bucks Fish Bowl where you can go bowling with the kids "under the sea." A little pricey, but worth the fun! If you are in a shopping mood, be sure to visit! If you are hungry, there's a World of Beer, Chipotle, WhichWhich, Zoe's Kitchen, and some other fun places to munch.
Baytowne Wharf
This is somehwat closer to San Destin, but its still worth the drive! This little area is snuggled within a gated community so you really have to know how to get there to get to it. In the winter time, this area has an indoor ice skating rink that I love taking my kids to. Not to mention, they also have an arcade, playground, and some great places to eat! A great date night place as well.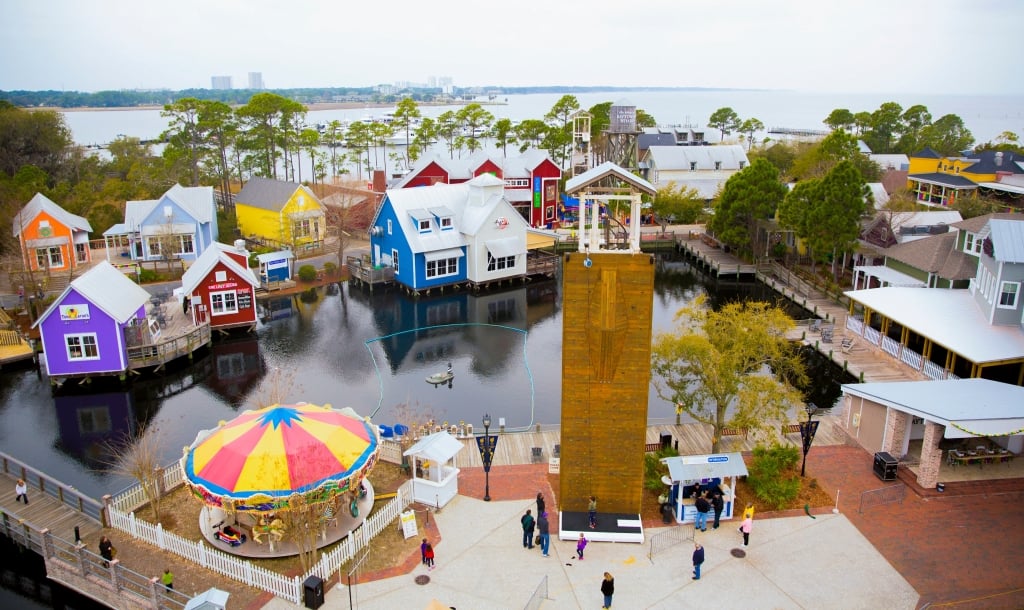 The Beaches
Last but certainly not least-the beaches are why people come. The emerald coast isnt called emerald for nothing-we really do have the whitest sand and bluest waters for the Gulf of Mexico. My favorite beach is a locals beach called Osteen. You have to walk a bit to get there but the jetties are worth seeing! You can find other beaches along the Scenic 98 Highway.
What are your favorite things to do in Destin?
Your trainer and friend,