Pregnancy
PREGNANCY: 11 Weeks Bump Update
I am officially 11 weeks along today! WOW! It is so hard to believe. Not much new this week, but I did think I felt the baby move! We have our second ultrasound tomorrow to see how baby is growing so keep us in your thoughts so that we continue to get some great news. I also have a 90 minute massage session that I am definitely looking forward too, as well!
Also, this week I will begin drafting my a new workout plan-one for pregnant gal's throughout all trimesters. Demand has been SO high for a pregnancy program, but I honestly had not thought to create one until now! So stay tuned 🙂
Total weight gain: 0.3 lbs.
Maternity clothes? Nope. At night I tend to get more bloated so I feel like I could use some sometimes lol!
Stretch marks? No new ones.
Sleep: Finally starting to catch back up from Hawaii. Thank goodness for that extra hour!!
Workouts: Back on my game, 5 days a week, lifting and incline training.
Diet: Since I got back from vacay, I have been eating clean and in moderation. I had maybe a couple pieces of candy of Halloween (chocolate-hate candy candy).
Best moment this week: Spending time with my husband before he went back to work.
Miss anything? Nothing 🙂
Food cravings: No cravings anymore. Just want carbs.
Anything making you queasy or sick? No sickness really. Can't stand to eat pork or beef this week though. Ahhh meat aversions!
Gender: We have been debating on whether or not to do a blood test next week to find out the gender.. or waiting until 16 weeks and learning through an early gender ultrasound like we did with Grey. I am so impatient so do not tell me to wait!
Labour signs: No!
Symptoms: I feel like I felt baby kick this week.. could not tell if it was baby or GAS lol! Story of my life!
Belly button in or out? In! It never popped out last time even though I was kind of waiting for it to!
Wedding rings on or off: On.
Happy or moody most of the time: Happy. Feeling more like myself and not a zombie.
Looking forward to: Our second doctor's visit and ultrasound next week and possibly the blood draw (if we choose) tomorrow.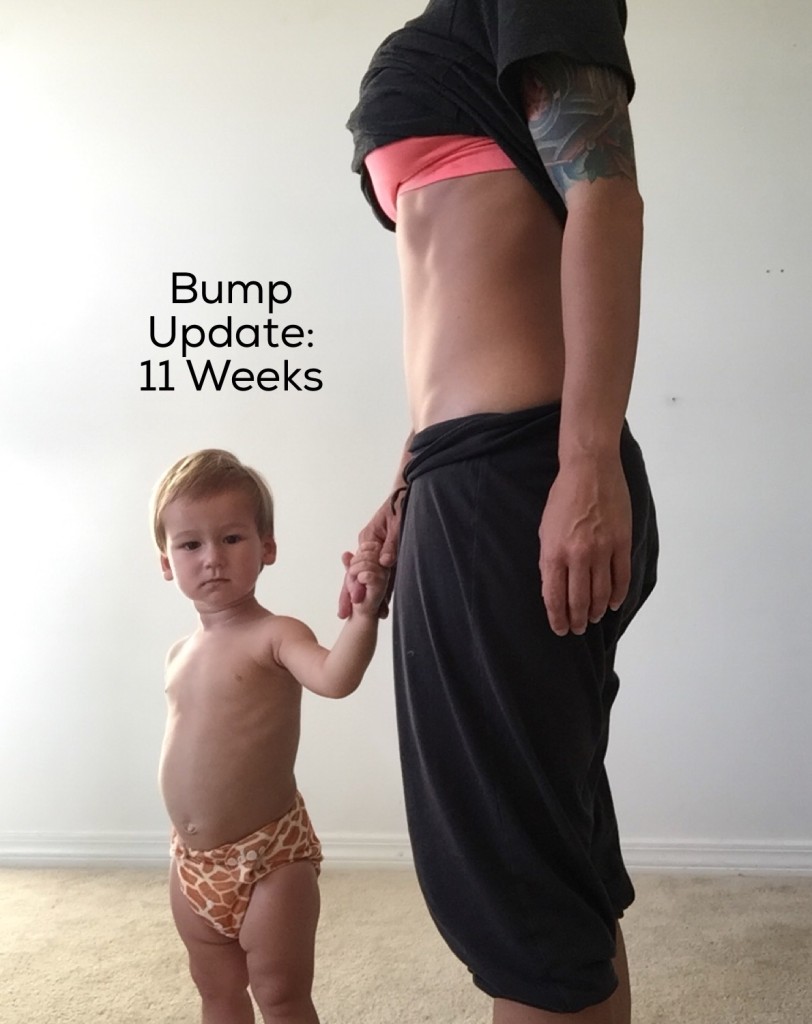 Your trainer and friend,