Fitness
What's New Inside My Home Gym!
Since moving into our new home, I have been having the BEST time redoing my home gym-especially since it has its own little closed off room of its own. I installed a new rubber gym flooring a month ago. and now I recently added two new and fun pieces of gym equipment that I will be using on a regular basis.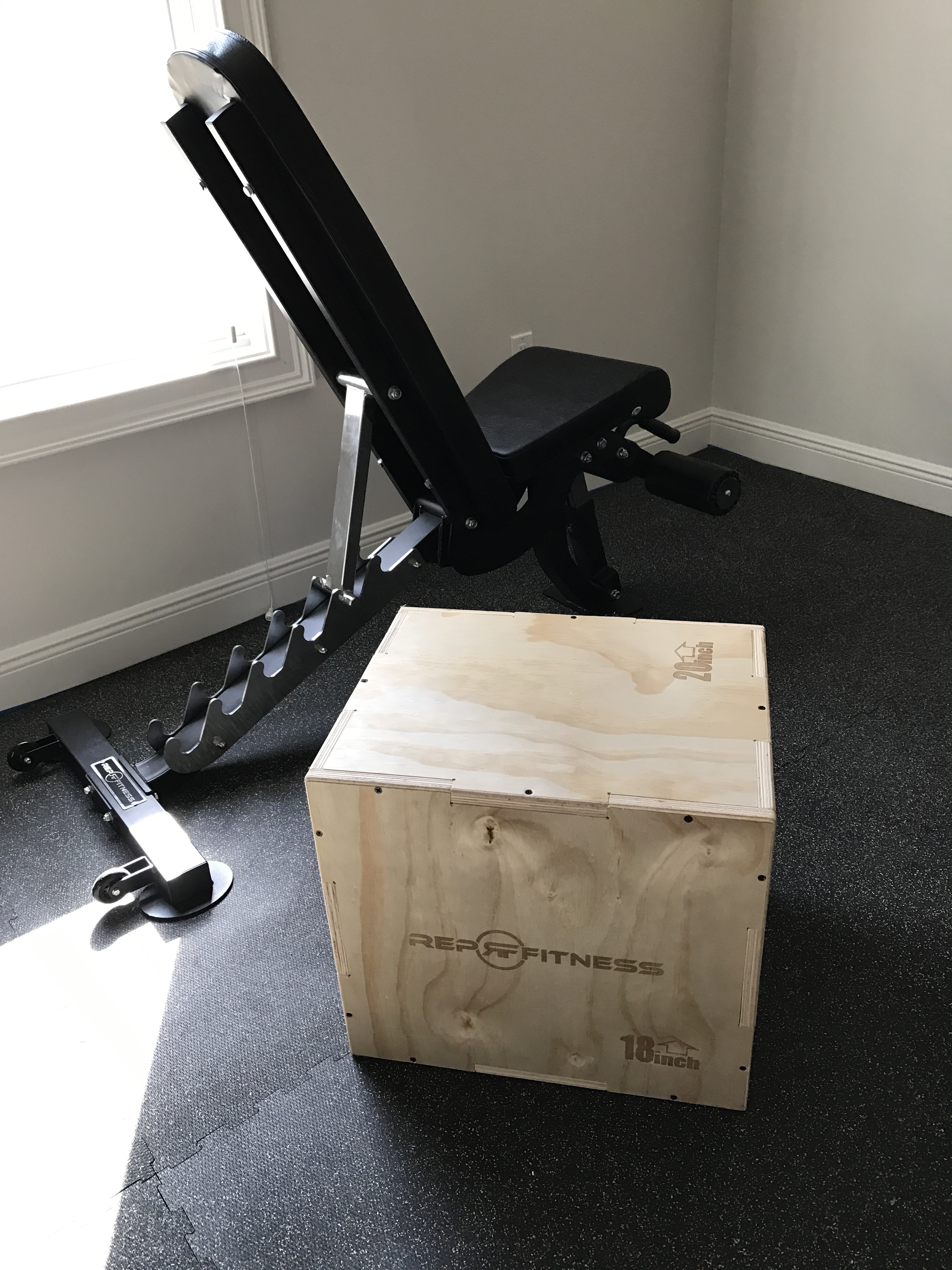 I was so lucky to find Rep Fitness-a one stop shop that can meet all of your home gym needed! They offer everything you could possibly need to start your own home gym: rubber flooring, weight sets, barbells, dumbbells, benches, sleds, plyo boxes, pull up bars, jump ropes, kettlebells, medicine balls… need I say more?
You guys KNOW how much I love having my own home gym readily available. I realize that not every one has the space to create their own home gym, but if there is a will, there is definitely a way. I know many who even use their garage as their gym! You will never know the amount of money you can save just by investing in a few key pieces of gym equipment to get you started at home. Since having kids, I realized simply putting on my workout clothes and driving to the gym was not as easy as it once was. Now, I usually wait until the kiddos are napping and go right to it!
Alright, back to my new gym goodies!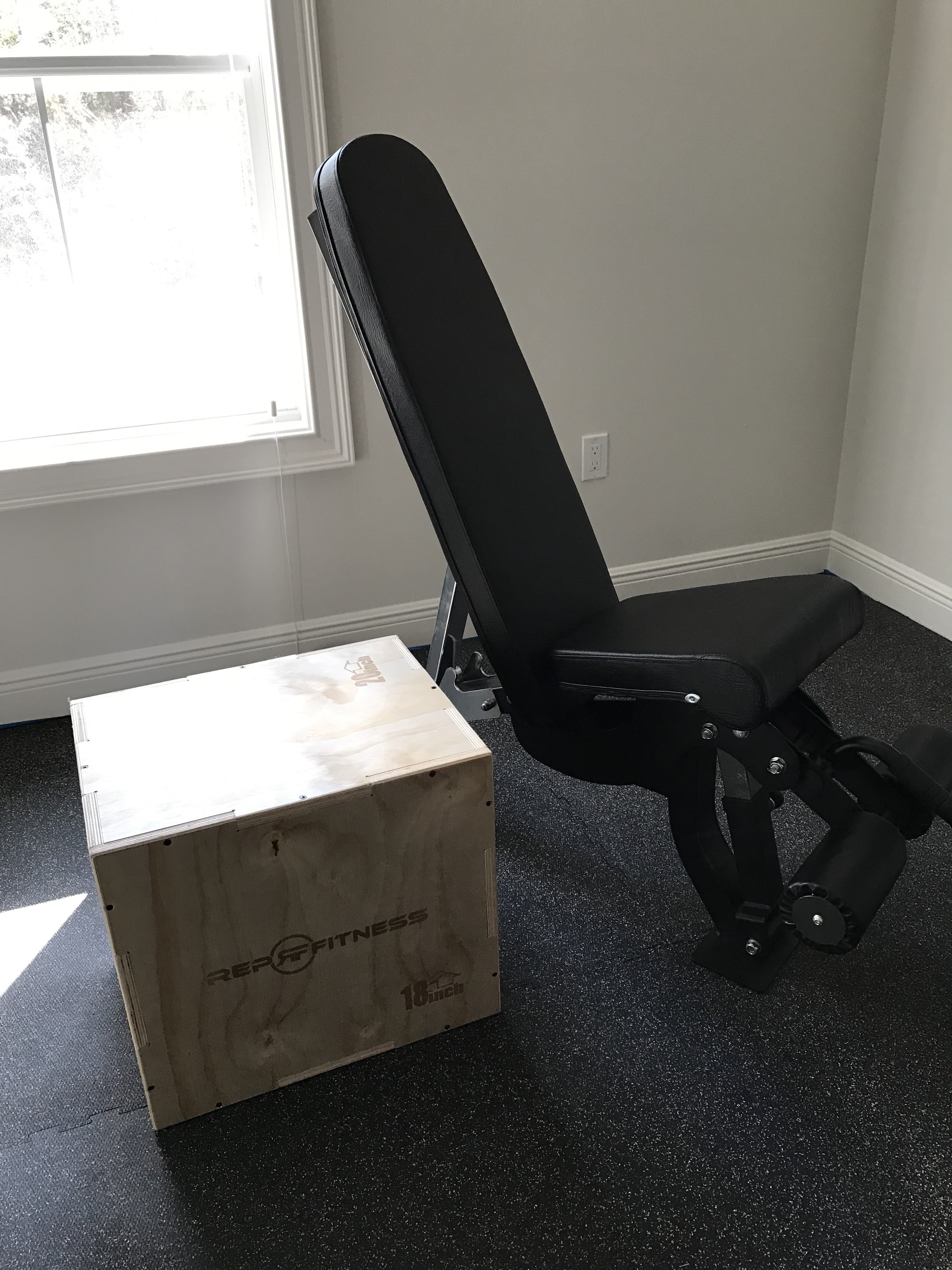 The first thing that I decided to invest in (besdies flooring) since moving into our new home was a new bench. My old Vicore bench was super, but took up a LOT of room and I wanted something more suitable for bench pressing, bench hopping, etc. So I decided to try the  Rep FID Adjustable Bench. This bench is WONDERFUL.
It only took my husband and I about 10-15 minutes to install it and it came mostly together so there weren't a thousand pieces to dig for. Cause, who really has time for that?!
The bench lays completely flat, goes all the way down to negative 20 degrees, and it also inclines up to 85 degrees. It also adjusts easily to suit your best comfort level!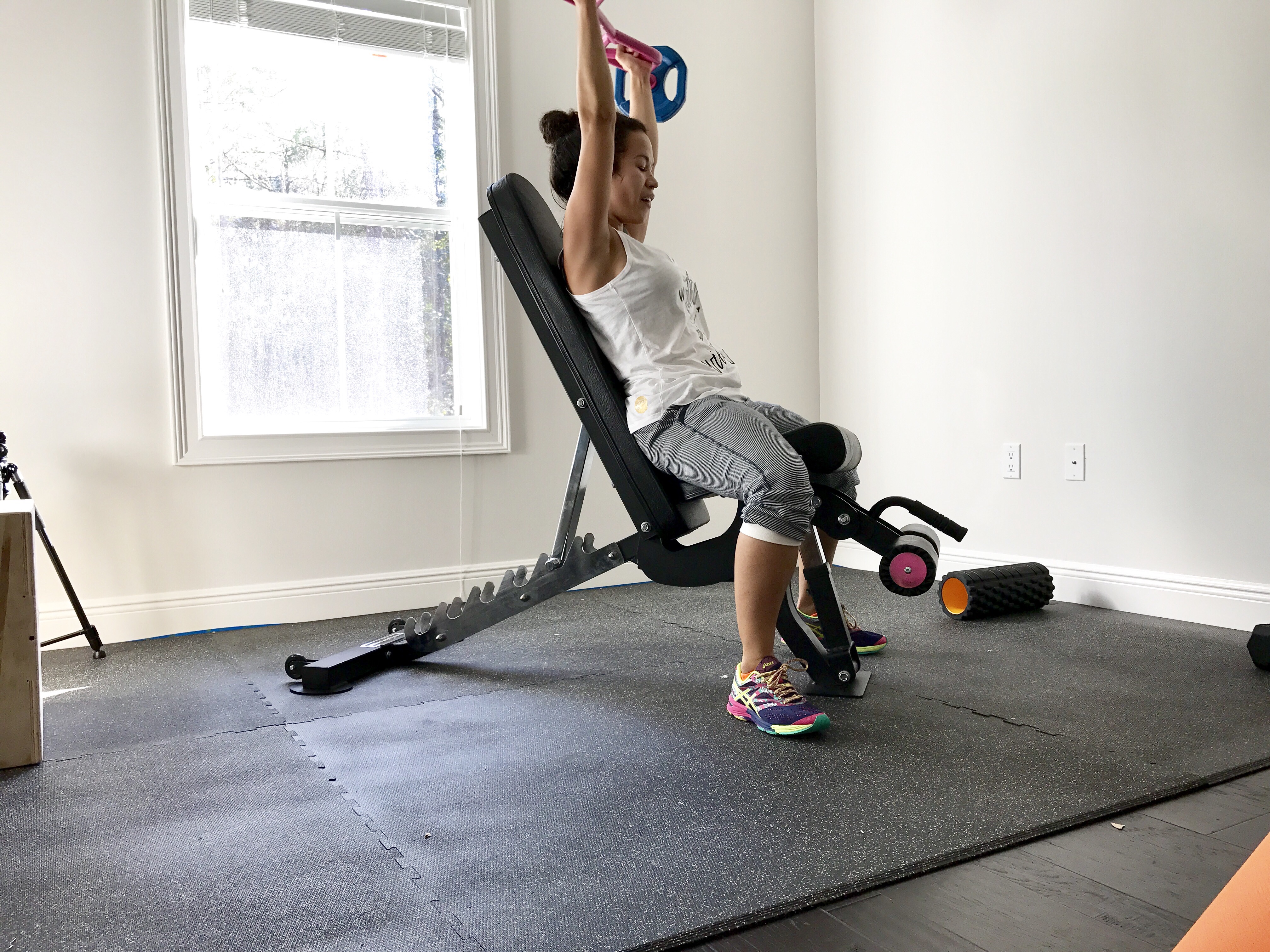 My favorite things to do with this bench are:
Bench presses
Bench hops
Knee Tucks
Bicep curls while sitting
Skullcrushers
Tricep Dips
The list honestly goes on and on.
Final thoughts on the bench:
Priced fairly $259, this piece of equipment is truly essential when owning your own home gyn. Why? There are just way too many good workouts that you can do with this versatile bench so you do not want to miss out on it! You can literally work your upper body and abs in many ways with this one tool.
The second new piece of gym equipment that I received from Rep Fitness is the Rep 3-in-1 Wood Plyo Boxes. The plyo boxes come in a variety of different sizes and what's neat about this brand is that you actually get THREE different sizes from just one wooden box-unlike many other gym equipment retailers or brands. Since I am a newbie to box jumping, I decided to go with the smallest size (which isn't as small as you'd think)-the 16x18x20 plyo box. Here are the examples of what you can choose from below to give you an idea!
Plyo boxes are great for burning calories in a short period of time since your body uses up so much energy (aka calorie burning) to jump upward onto a higher level. Think about it-you literally use every muscle in your body in a fast twitching manner. It is actually quite fun which is one reason why I enjoy plyometric exercises! Instead of walking for 30 minutes on a treadmill, I could box jump for 10 and burn about the same about of calories.
The box itself wasn't hard to put together-my husband and I used a drill and it took all of 10 minutes maybe. The pieces fit together like a big puzzle so it is hard to mess up and there are pre-drilled holes already laid out for you so you don't have to waste your time measuring. Again-ain't nobody got time for that!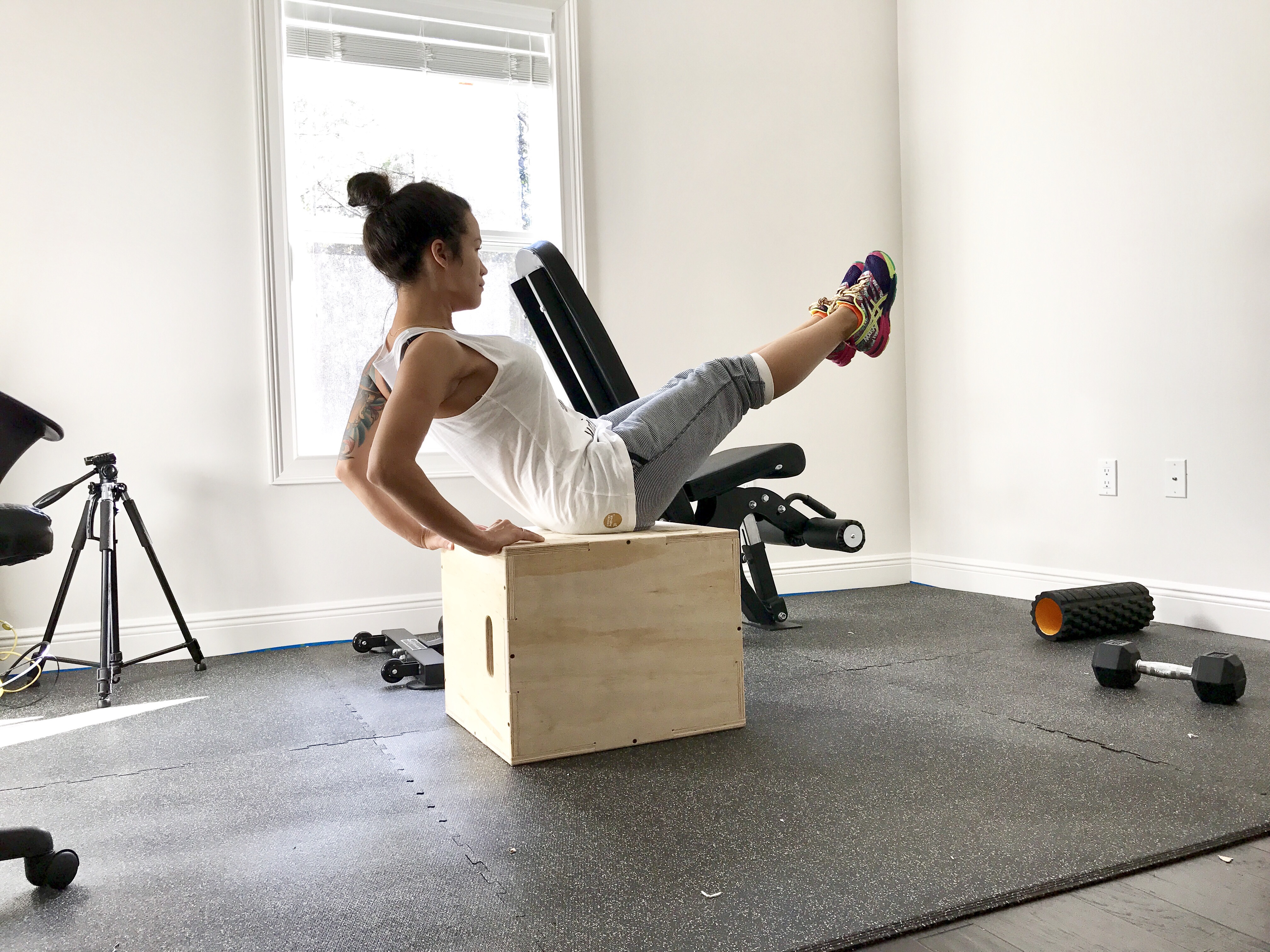 A few of my favorite things to do with the plyo box are:
Box Jumping (duh)
Step Ups
Tricep Dips
Lateral Step Overs
Elevated Push Ups
Elevated Knee Touches
Knee Ups
Bulgarian Split Squats
A good step stool for shorties (yay!)
A place for my 2 year old to sit while I use my bench.
Must I go on?
Final thoughts on the plyo box: 
I love it! If I want to jump higher or lower, all I have to do is flip the box. That is it. I do not need 3 different boxes because this is a 3 in 1 so it is super convenient without taking up loads of space. If you are bored with your same old routine, this is sure to spice your workout up and make things more fun and challenging-not to mention, boost your power levels and burn tons of calories in the process.
A HUGE thank you to Rep Fitness for my new gym goodies! I cannot believe I have gone almost 3 years without these two things in my home gym. I recommend Rep Fitness for all of your home gym or commercial gym needs. If you want it, they've got it!
Your trainer and friend,