Lifestyle
Mommy Must Haves Holiday Gift Guide + GIVEAWAY
Happy holidays! I am so very excited to share with you my top mommy must haves that also make an amazing gift guide for this Christmas (or literally ANYTIME)!
If you watched my live video on Facebook yesterday, then you already know how exciting this is because there's a sweet giveaway at the end of this post. Also, you will have a more in depth look at each item I mentioned, just to get your little heart excited! If you missed the video-no worries-here it is!
Let's get started!
MY LATEST VIDEOS
CYBEX Priam: Never have I ever found a stroller that functions so well! This thing is simply amazing! This stroller is a 3-in-1 stunner because not only holds a carseat and a toddler seat, it also holds a bassinet if needed for that option. When we received our stylish CYBEX Priam, it came with the LUX seat which was perfect for both our 7 month old or our 2 year old toddler.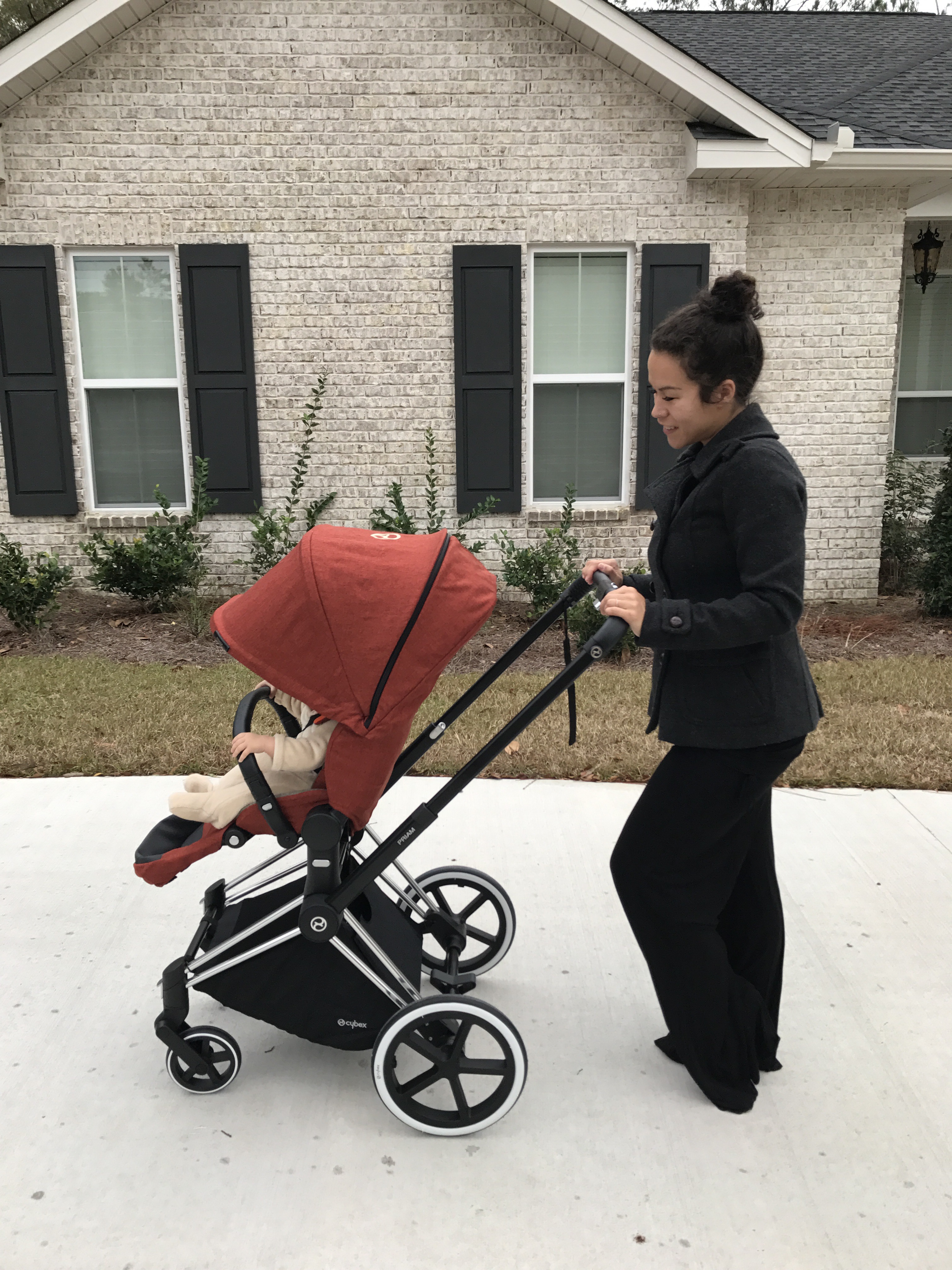 My favorite part about the seat (besides the fact it easy reclines!) was that you can front fact it so that you kiddo can watch what's going on in the world or you can rear face it so they can look at mommy! Perhaps the thing that most mommies will love is the one-hand folding mechanism which allows the stroller to stand up, folded, and fit practically anywhere. I can only imagine what their carseats are like! Ahhhh… a woman can dream.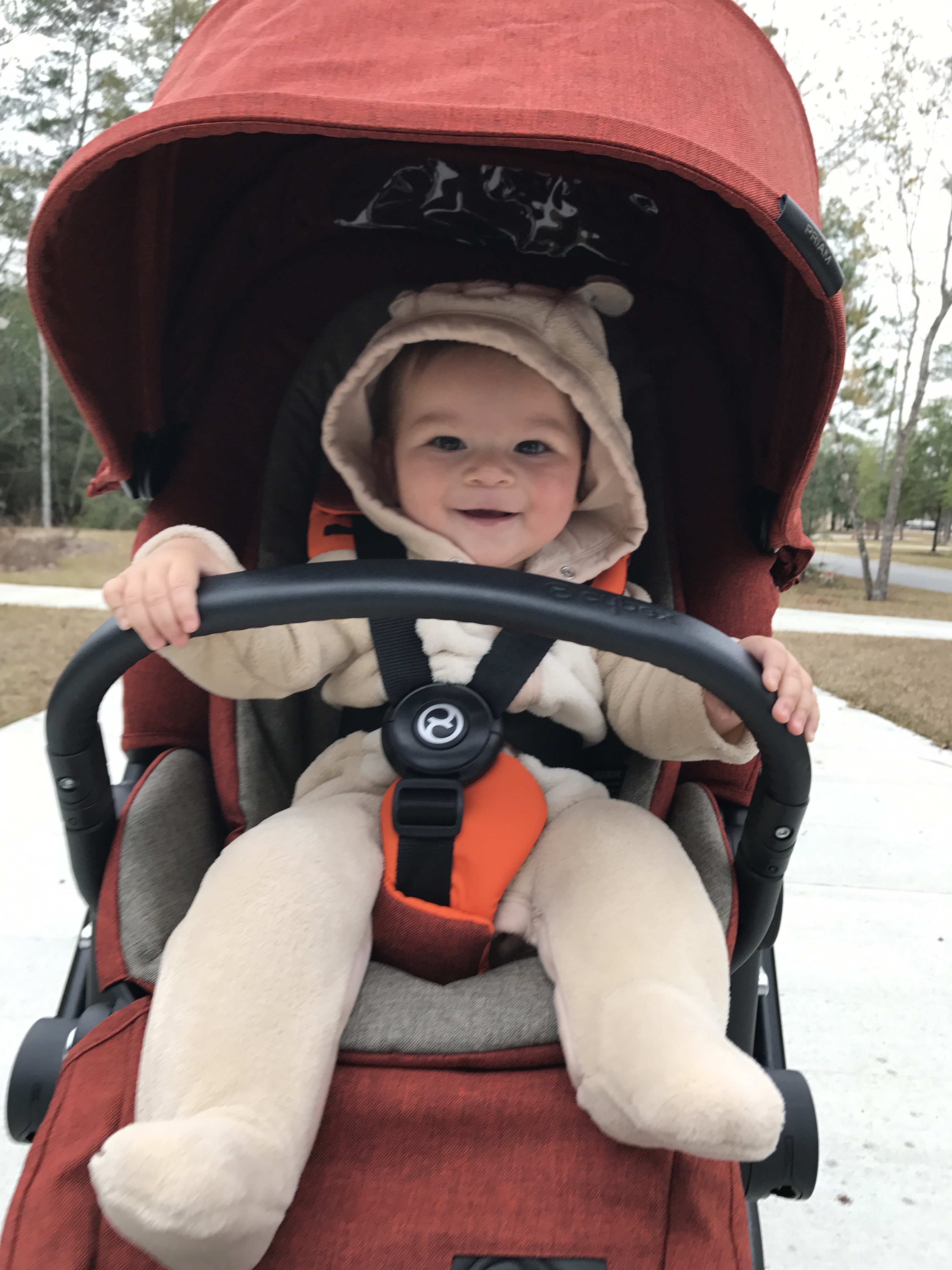 gb Pockit Stroller: Unlike the stroller above, the gb Pockit Stroller is REALLY small. The Pockit is the 2014 Guinness World Records most compact stroller and is the smallest one you can get on the market. No.. bear with me because you are going to LOVE it as much as I have. This stroller folds up via a two step process and fits into any car or vehicle and just might be the lightest stroller ever made and stows away easily without taking up too much room.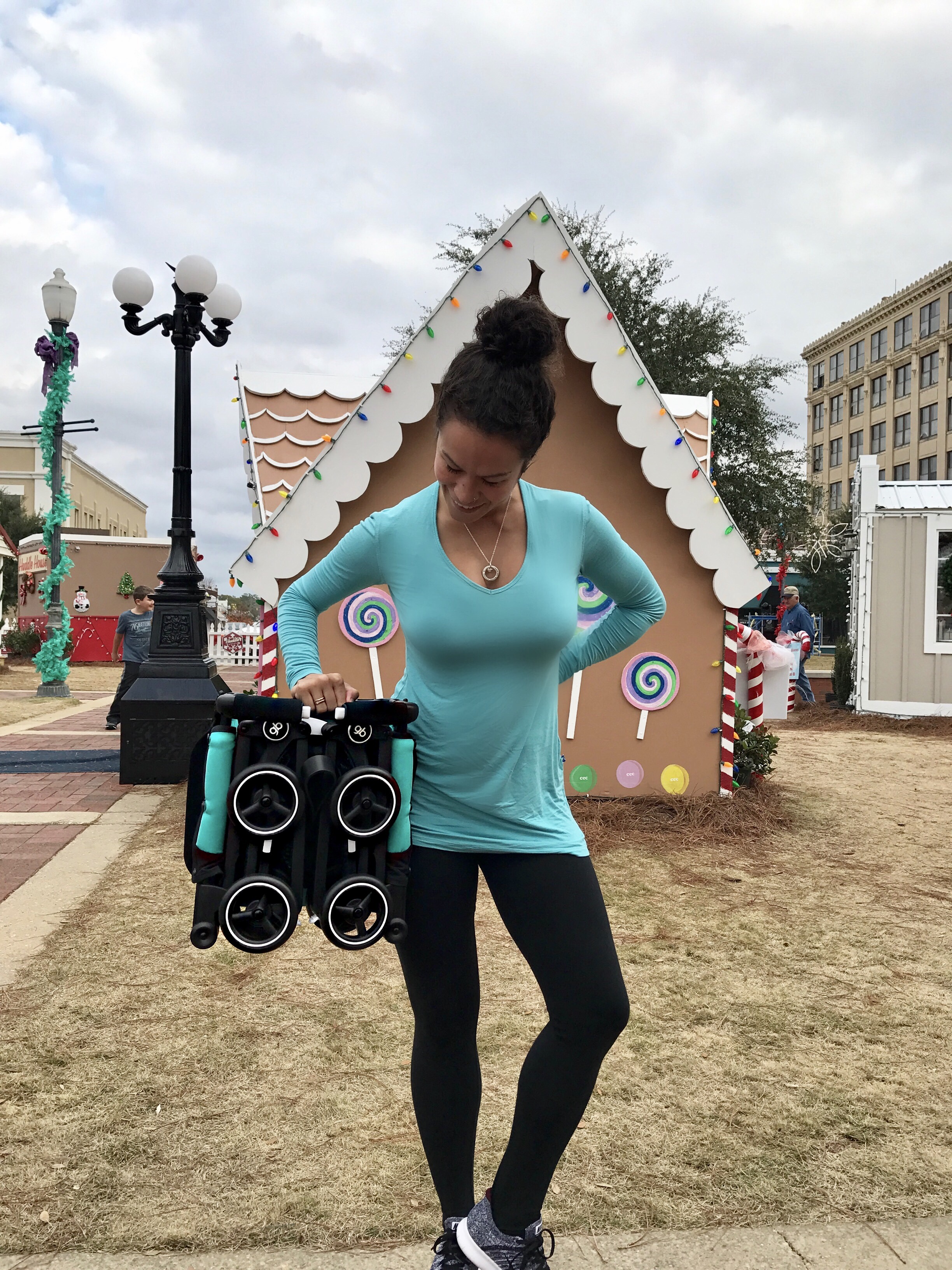 Though it is surprisingly small, it is surely strong enough to hold even the heaviest of children (up tp 55lbs to be exact) and also comes with a storage basket that holds up to 11lbs of whatever you need to fill it with. Take my 35lb 2 year old, for example.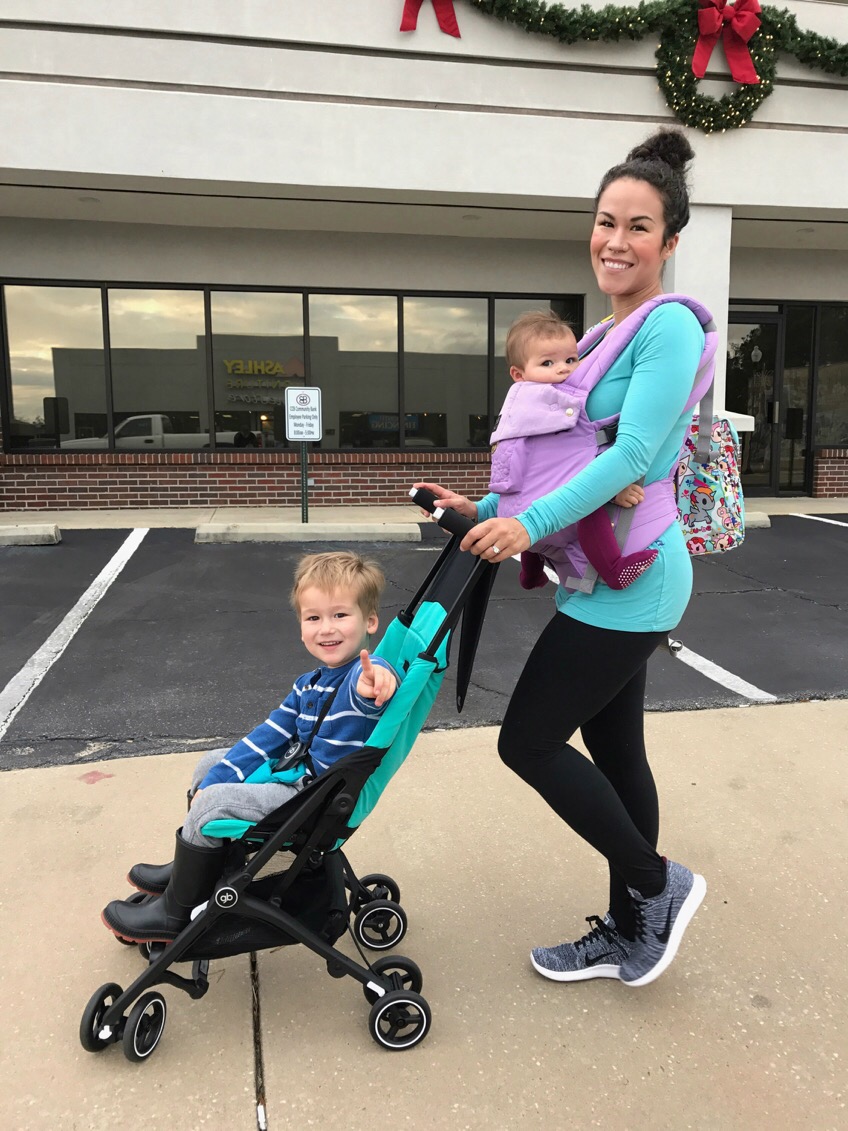 Over the weekend, we went to a little Christmas parade and the crowds were insane. In order to manuever in and out quickly, we decided to go with the gb Pockit Stroller so we could put it to the test. Not only were we quickly impressed, the color and quality of the stroller made me super happy. My husband actually said we was able to fold it down with one hand after use.
Munki Munki jammies: As someone who wears pjs on a daily basis since I work from home, I always make sure to invest in a good pair. I was recently introduced to Munki Munki jammiest and I have fallen in love with how soft they are! The pair I received was the Champagne Ribbed Long Sleeve Henley Long John Set, but they also have a Disney collection and countless other prints that are just adorable to wear around. I think the Champagne fits my personality just perfectly!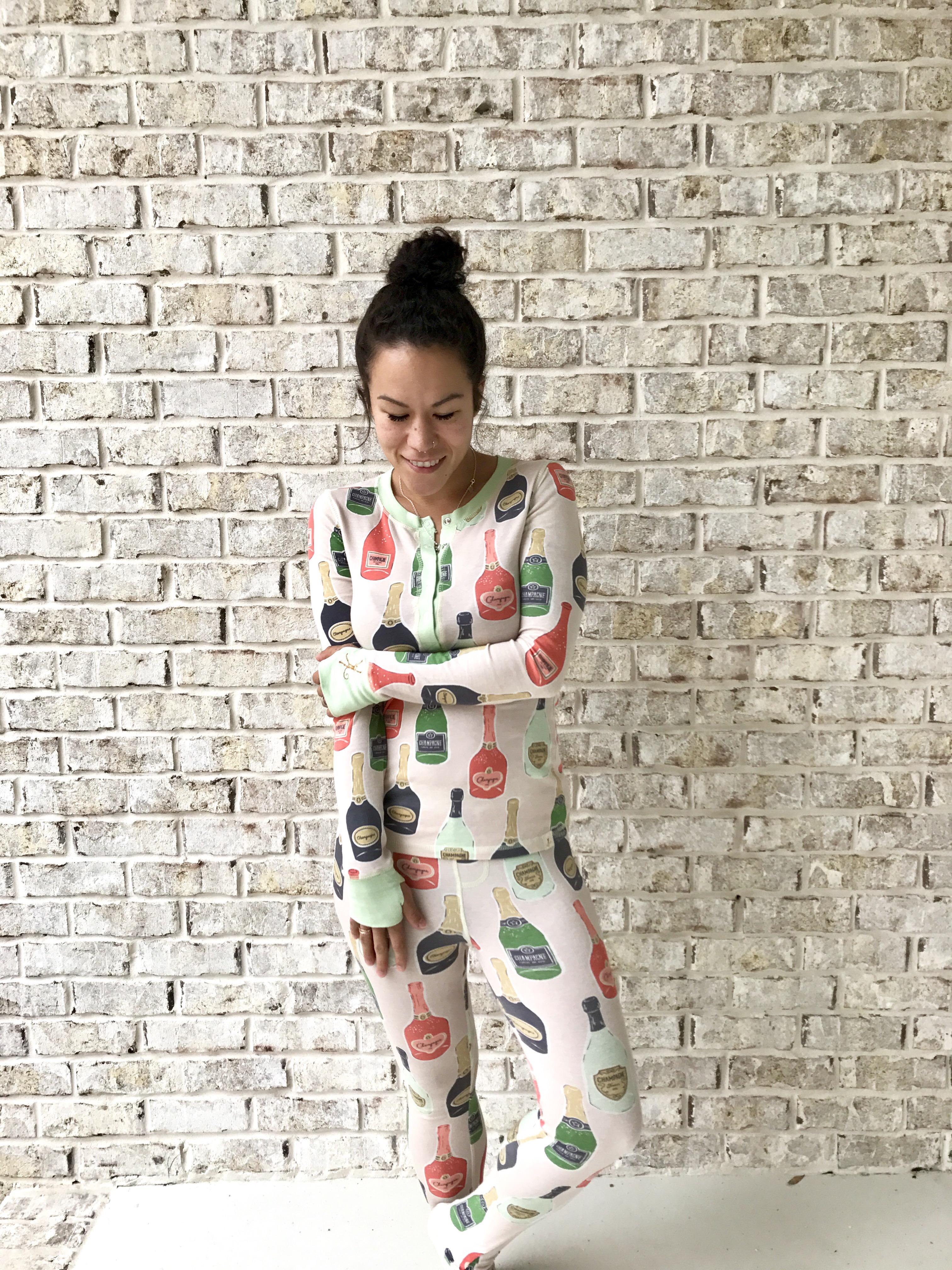 eBags packing cubes: My family and I normally take 3-4 trips per year to Disney World and Hawaii so we are used to packing… or trying to figure out how to make all of our clothes and items fit into our luggage bags-neatly. Neatly is the key word here! However, things usually get thrown in and about because packing for two kids is like Pacman eating dots-you scramble to find whatever you can in a hurry and that's that.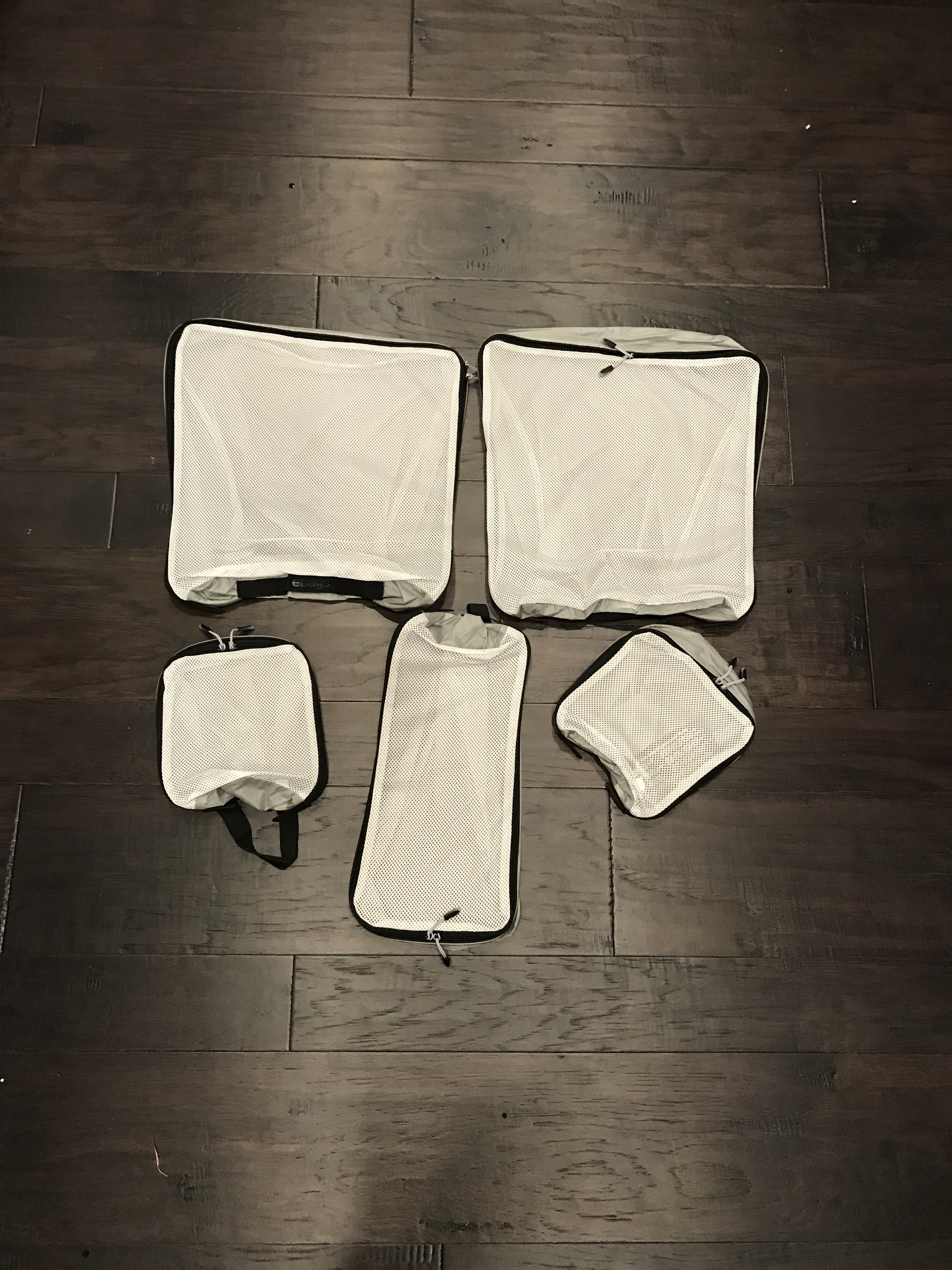 Now, with my new eBags packing cubes, I can have everything neat and in order while separating toddler things from infant things from adult things. Phew! That seems like a lot. Another thing that I enjoy about these packing cubes is that you do not have to go digging through to find them because they are easy to spot. This is mighty helpful when mama has to find her bottles or an extra pair of diapers at the airport during a long (or quick) layover. The cubes also come in different shapes and sizes to help suit your needs. Now, if only I can find some good luggage!
Also from eBags, this amazing Connected Tag allows you to find lost luggage while keeping your private info safely stored and away from public view. You can connect it to anything-your bags, your purse-whatever you want!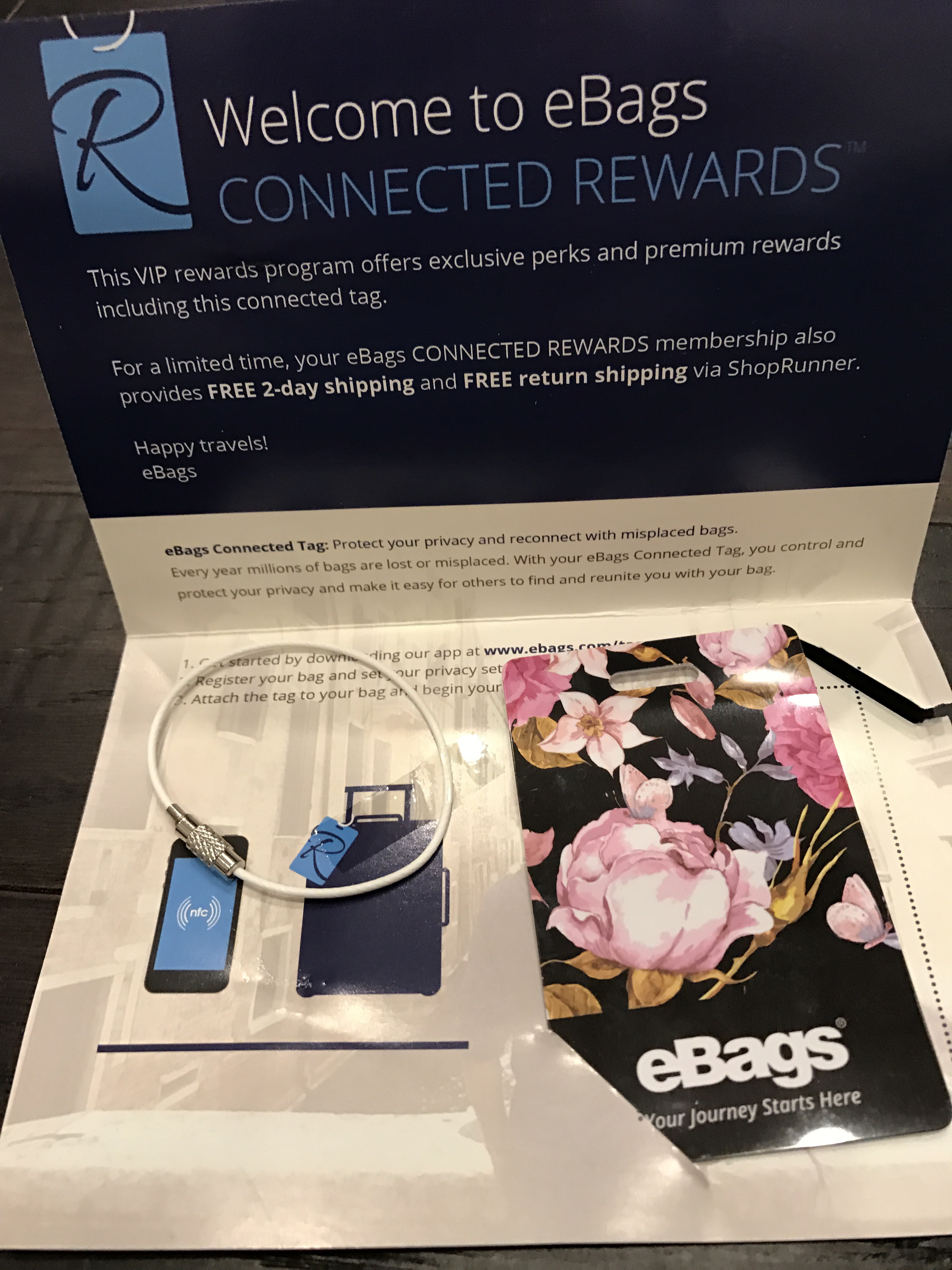 Now here is your chance to enter a giveaway to win your very own CYBEX Priam, gb Pockit Stroller, eBags packing cubes and connected luggage tag, and Munki Munki jammies! All you have to do is follow the directions on the Rafflecopter below for multiple entries to win!
Good luck to everyone and Happy Holidays!
Disclaimer: This post is sponsored through the

Amplify Influencer Network. I was compensated for my work. All thoughts and opinions are my own.
Your trainer and friend,