Pregnancy
PREGNANCY: 37 Weeks Bump Update
3 more weeks left! I am feeling a bit nauseated lately which is very strange and the fatigue has hit me HARD-one reason why I have not been posting as much lately. The nesting stage has kicked in despite it all… and the insomnia! Guess it is my body's way of saying "HEY! Get ready for baby!" Well, it is working 🙂
Total weight gain: 25lbs
Maternity clothes? Here and there. Loving my Belly Bandit lifesavers that's for sure!
Stretch marks? None that I can see.
Sleep: INSOMNIA around 2am every night.
Workouts: Still going well! Nothing really new though now I am focusing on more stretching/yoga and floor moves versus HIIT & jumping. My prenatal workout program has definitely been coming in handy! Things are starting to feel funny, but I know I am in the homestretch!
Diet: Fruits, veggies, and pizza. No more sweets cravings.
Best moment this week: Not too much new this week.
Miss anything? Feeling well LOL.
Food cravings: Fruits, veggies, pizza, cereal, fresh juice.
Anything making you queasy or sick? Nothing in particular, just a slight nausea here and there-think my body is just prepping itself.
Gender: GIRL
Labor signs: Lots and lots of BH contractions, some of which are painful at times. She continues to drop into place.
Symptoms: Tons and tons of movements. She loves to make herself known for sure 🙂
Belly button in or out? On the verge of popping right on out there.
Wedding rings on or off: On
Happy or moody most of the time: Happy and thankful.
Looking forward to: More cleaning and maybe some relaxing.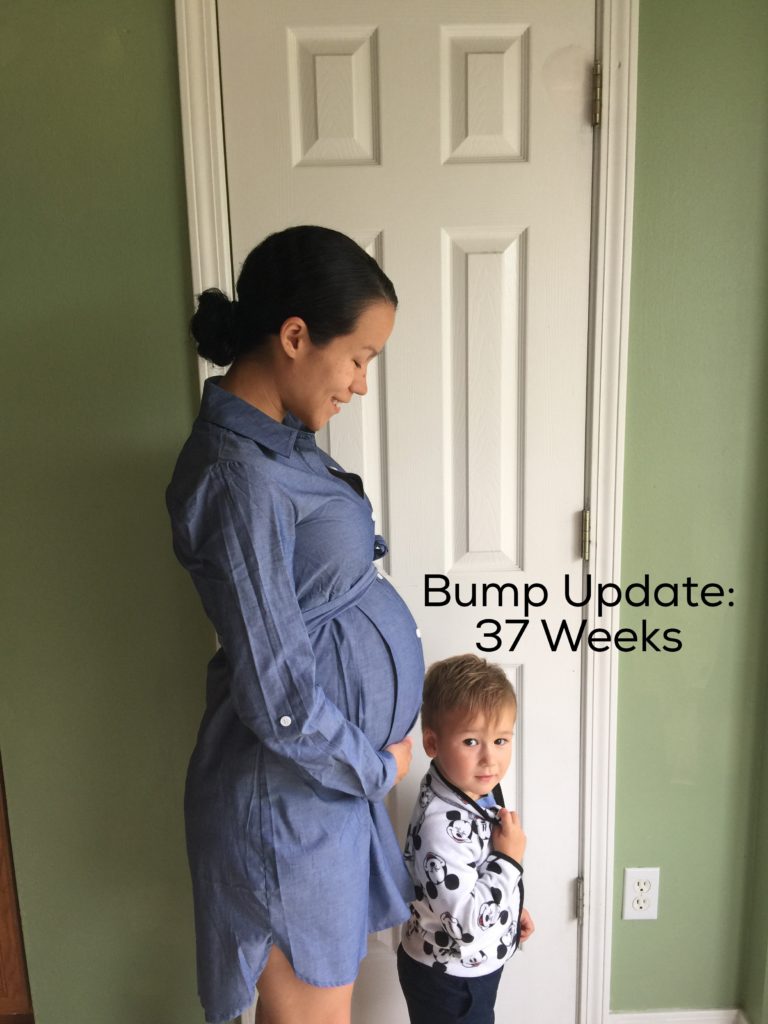 Your trainer and friend,