Pregnancy
PREGNANCY: 26 Weeks Bump Update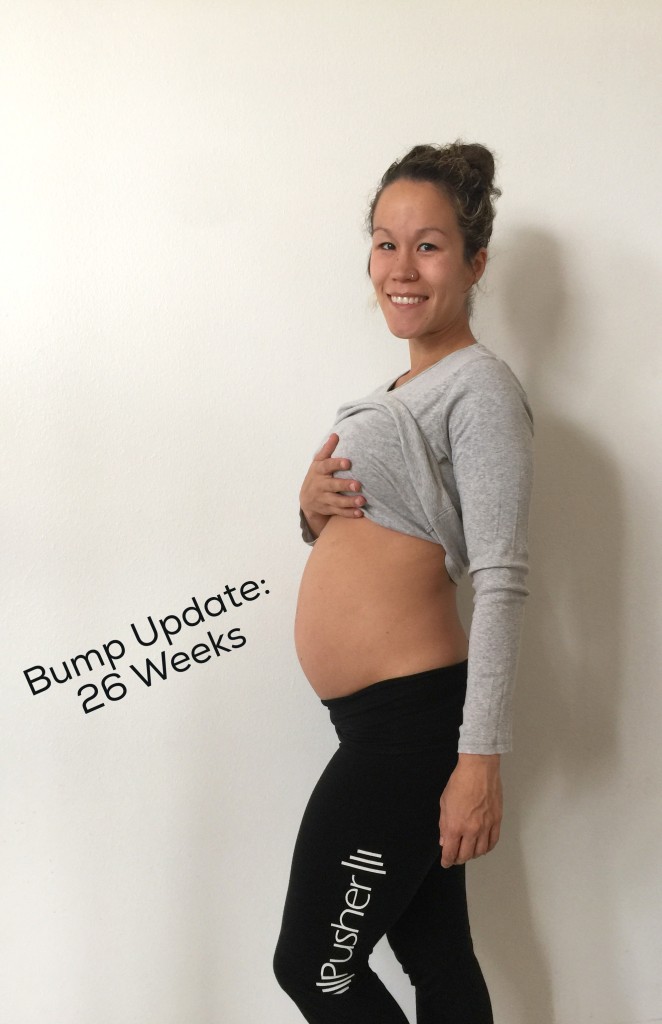 Total weight gain: ~15lbs give or take
Maternity clothes? Getting there! I swear my belly is a lot higher this time around and WIDER LOL.
Stretch marks? No new ones.
Sleep: Terrible 🙁 I have been sick this week with a bad cold. Blah.
Workouts: Still working out despite being sick (can't you tell from my photos??)! I am doing my prenatal workouts from my new prenatal workout program which will be released next month 🙂
Diet: Sweets, salads, and fruits.
Best moment this week: Taking little man to the park to play and enjoying this new year of life with him being freshly 2. Its the little things in life. Also, going to the Melting Pot with my hubby to celebrate Valentines Day!
Miss anything? Not really.
Food cravings: VEGGIES. Fruit… CHOCOLATE.
Anything making you queasy or sick? Nothing!
Gender: GIRL
Labor signs: No!
Symptoms: Tons and tons of movements. She loves to make herself known for sure 🙂
Belly button in or out? In! It never popped out last time even though I was kind of waiting for it to!
Wedding rings on or off: On.
Happy or moody most of the time: Happy and thankful.
Looking forward to: Getting over this cold and taking Grey to the naval museum this week!
Your trainer and friend,