Diet
The Perfect Snack For Your Picky Little Eater
As a fit mom, I typically think of fitness and nutrition for myself. But when it comes to the kiddos, you really ought to think about their health and nutrition just as much. After all, making healthy habits should begin at a young age! However, thanks to all the gimmicky products and foods out there, our kids are constantly hooked on SUGAR which not only leads to obesity and type 2 Diabetes, but also daily sluggishness and increases risk of tooth decay-yuck.
Growing up, my grandmother fed me pizza anytime I asked-for breakfast, lunch, dinner, and even a snack. This eventually led me to being slightly overweight for my age and size. It wasn't until I became an adult and saw the toll it was taking on my body that I actually began practicing good nutrition. I do not want my kids to fall into this trap so I feed them only the best meals and snacks while focusing on their nutritional needs with vitamins and supplements.
I was recently introduced to Kidzshake for my nearly 3 year old son. Since I focused so much on my health, I figured it was time to start focusing on his health as well!
Kidzshake was founded by doctor Rach from Australia who was alarmed when she moved to the US and found that so many kids' foods contained high amounts of sugar and little nutrition. The organic protein found in the shakes is sourced from New Zealand using 100% grass-fed cows and is hormone-free, antibiotic-free, and rBST-free. Kidzshake is also gluten-free and contains no tree nuts so it is great for little ones with allergies.
I have tested and tried all flavors that the Kidzshake comes in: Chocolate Cream, Vanilla Cream, Strawberry Cream, and Orange Cream. They are all pretty tasty, but my son's favorite was the Chocolate! Your child can drink a Kidzshake for breakfast or as a quick snack. The shakes contain 17 essential minerals + vitamins as well as
4 billion probiotics + fiber for a healthy tummy and contains no sugar or artificial junk.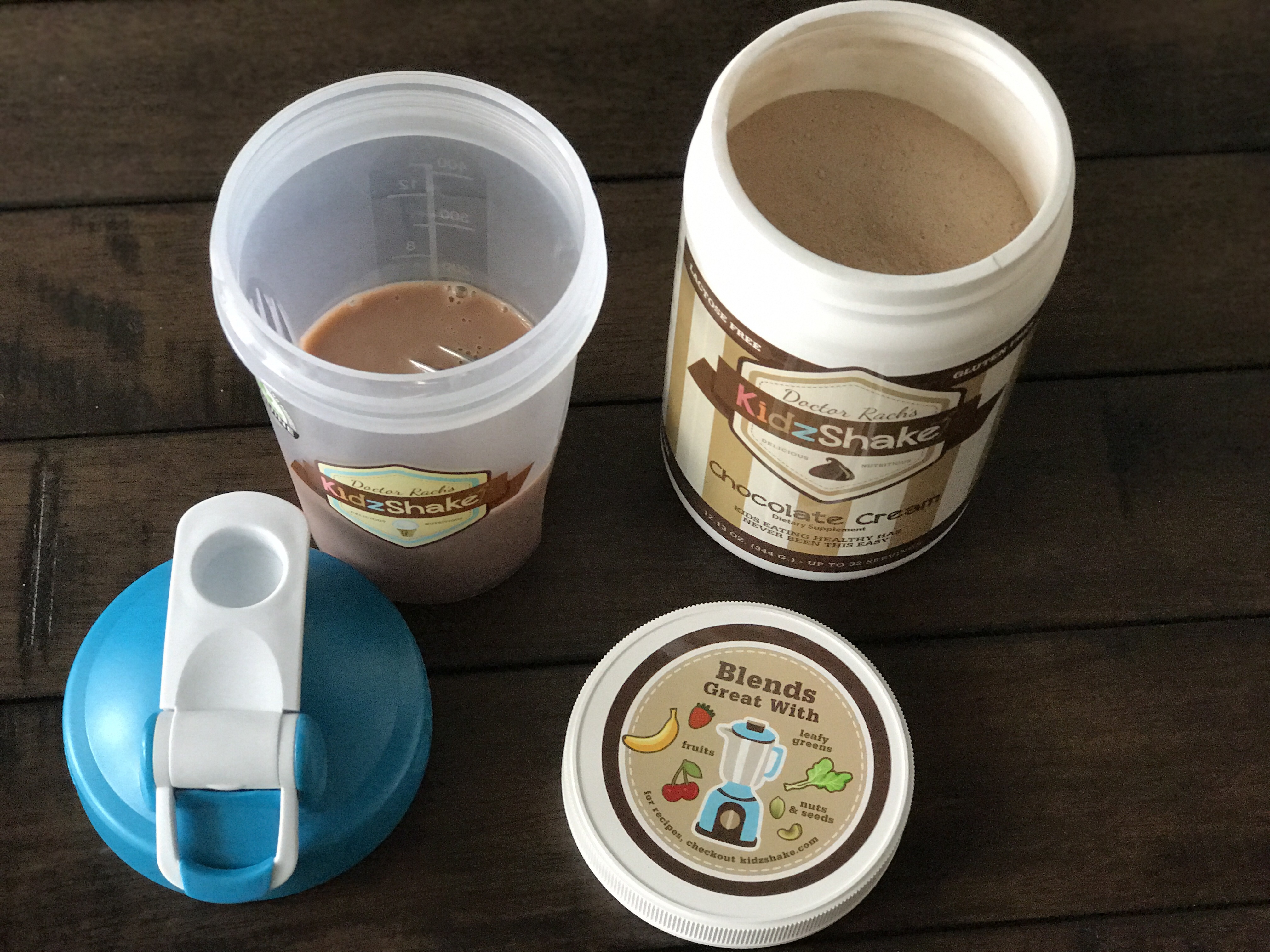 Your little one can drink the shake simply by mixing with water, regular milk, or almond milk (we love chocolate almond milk!). It is also great as a smoothie base to get more fruit and veggies into your kiddos' diet. We love creating healthy smoothies using KidzShake by adding the protein powder to the blender with a base liquid (water or milk) and then getting creative with fruits, veggies, coconut oil, nuts/seeds, or nut butters. great as a smoothie base to get more fruit and veggies into your childs diet.It has also been my favorite sneaky way to sneaking in greens and veggies to make sure my son gets exactly what he needs-and he cannot taste it!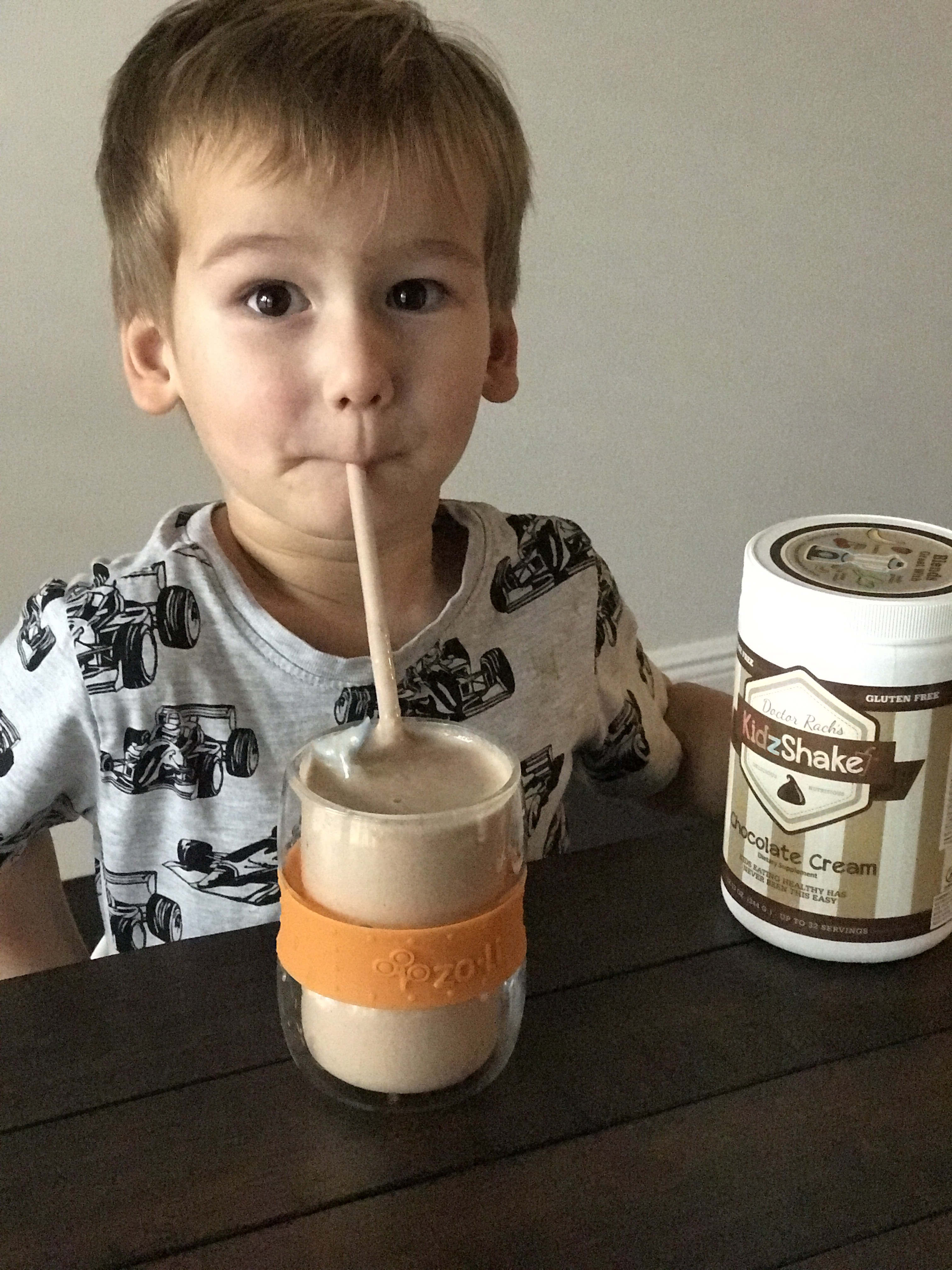 There are actually plenty of recipes on the site with ideas of how you can make these already tasty shakes extra yummy for your little picky eater. You can also make your own high protein snacks using the protein powder! Here is a smoothie recipe and a snack recipe that we actually tested out from Kidzshake:
Almond Chocolate KidzShake–serves 1-2
4 scoops of Chocolate KidzShake
1 tablespoon of almond butter
½ medium banana
1 cup of coconut water (can be replaced with water or milk)
½ cup of crushed ice
*Blend on high for 30-60 seconds.

Chocolate Mousse-serves 2
1 large ripe avocado, peeled and pitted
4 scoops KidzShake Chocolate Powder
1/4 cup cacao
1 tablespoon (or equivalent) of sweetener of choice
*Mash avocado in a bowl with a fork. Stir in sweetener, cacao, and Chocolate KidzShake Powder and mix well. Transfer to a small glass. Can add cacao nibs or unsweetened shredded coconut to garnish. Chill for at least 2 hours before serving.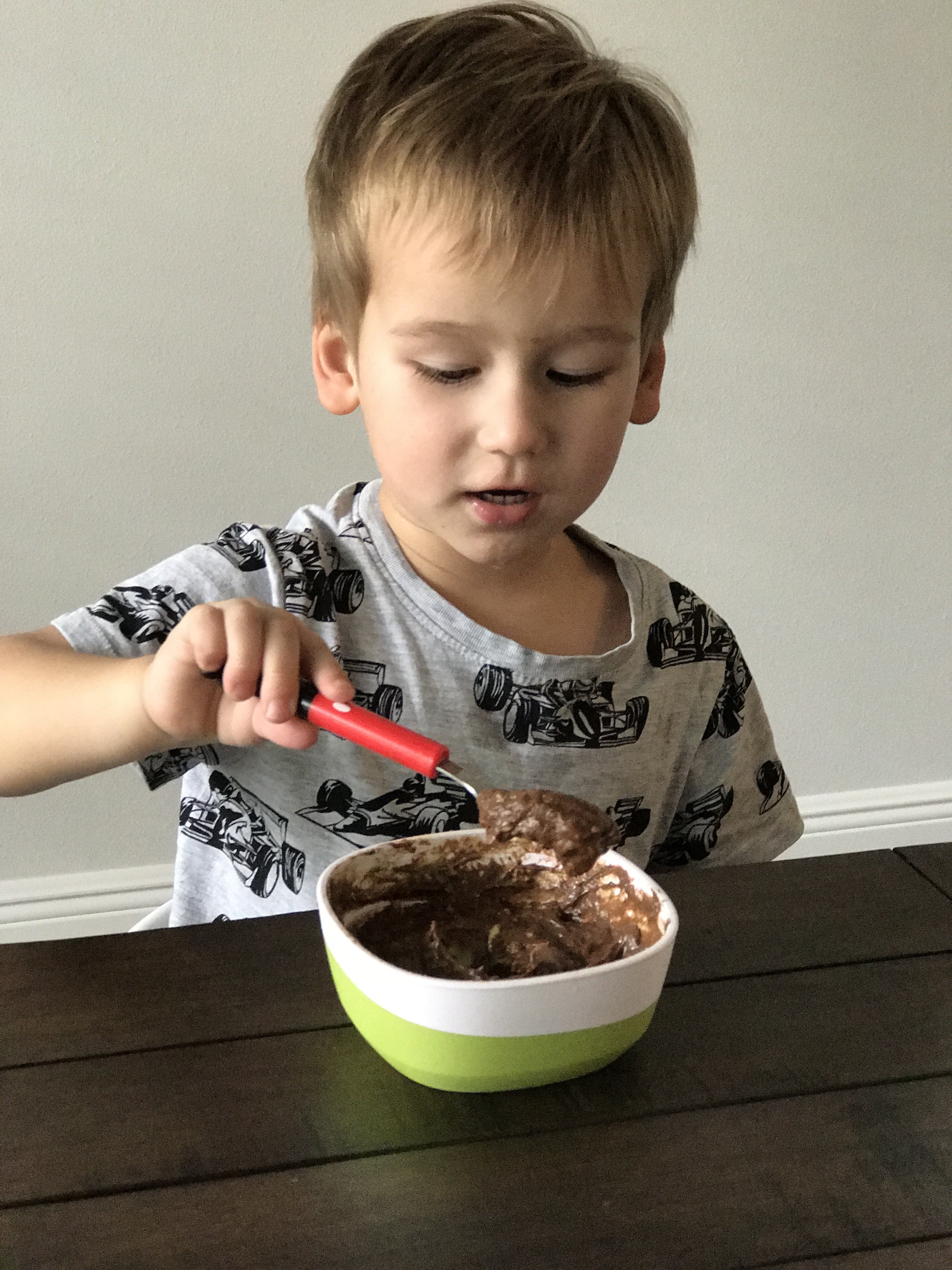 To drink the shake, my son used a blender bottle similar to the ones I use for my own protein shakes. He has always seen me drink my workout shakes and loved my blender bottles so he was happy to receive one for himself. It made him feel like a big boy. Speaking of being a big boy, KidzShake has seemed to fuel his performance levels as he stays active for most of the day. He feels better during the day and sleeps better at night-what more can a mama ask for?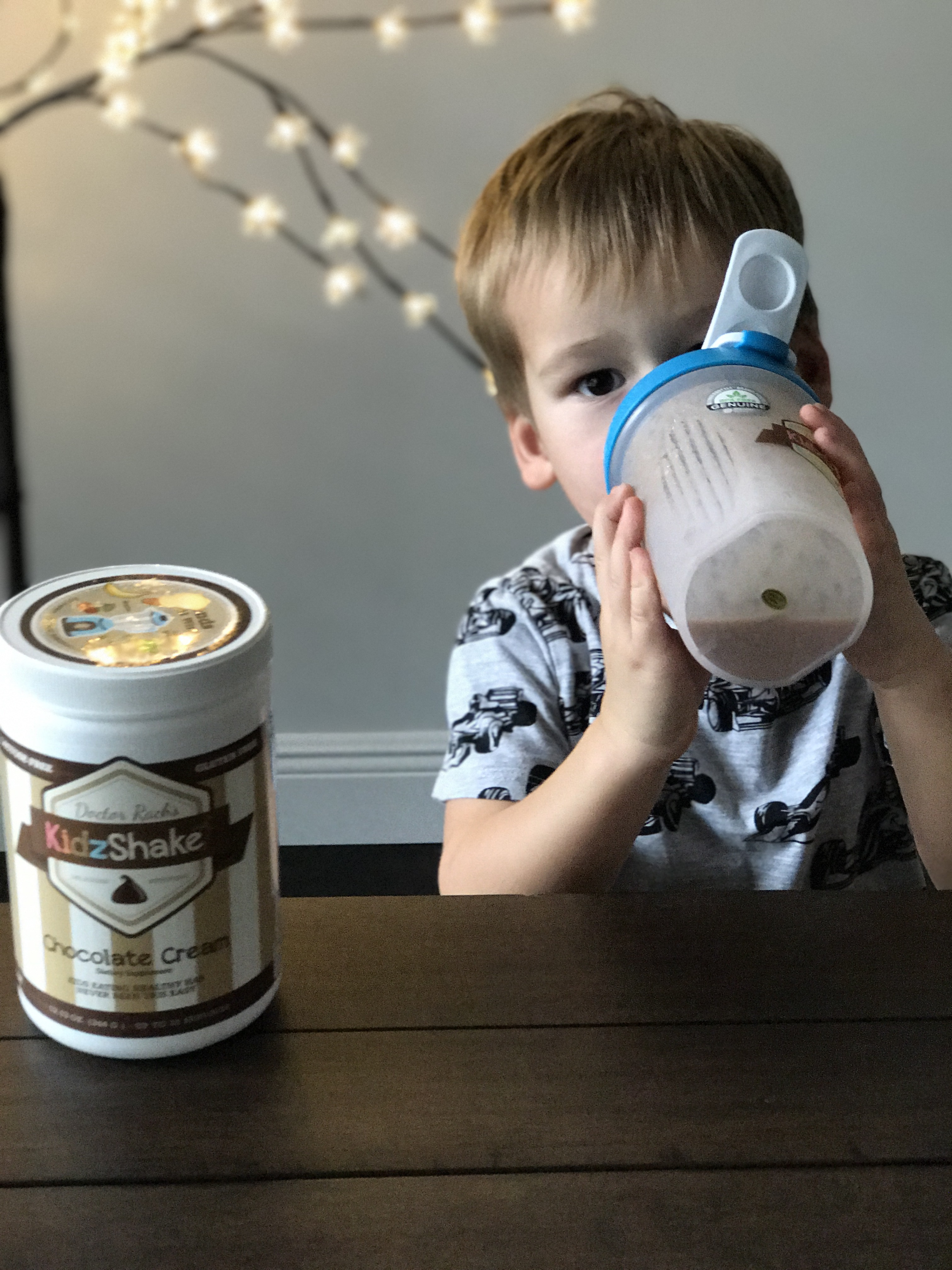 Something else that I have been OBSESSED with are the KidzSprinkles. These little sprinkles contain minerals + vitamins, probiotics, fiber, enzymes, and even omega-3's.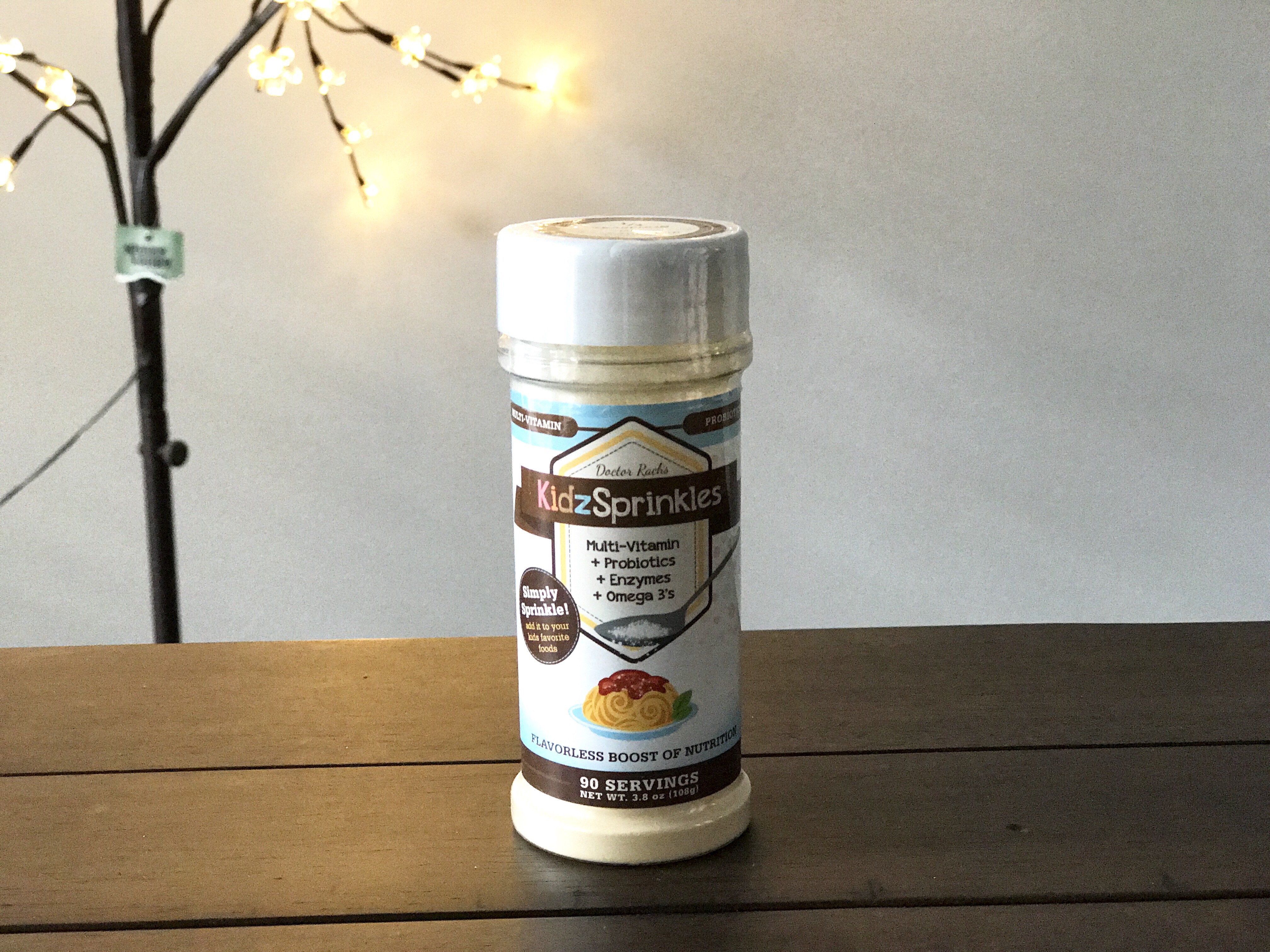 You can sprinkle them in or on any food and your kids cannot taste them at all! I gave it a test myself and it was amazing how well it is hidden. I love adding some to my son's yogurt or whatever that I cook for dinner. However, just to give you more of an in depth idea of how you can use it, you can sprinkle it on:
oatmeal
cereal
eggs
toast
smoothies
soup
sandwiches
pasta
veggies
salads
casseroles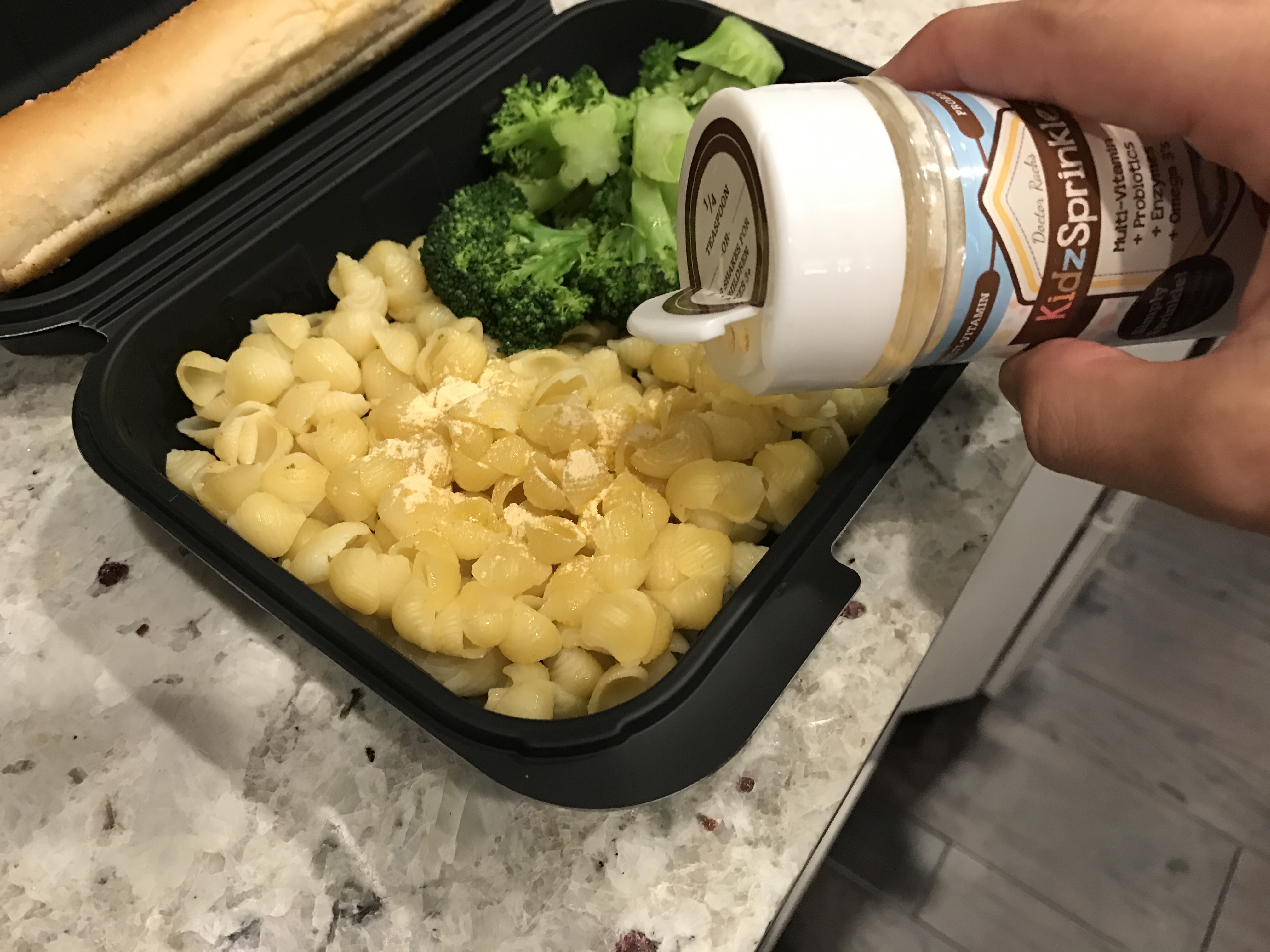 Overall, I am so glad that I found Kidzshake!! My son has always loved traditional milkshakes, but they were always packed with tons of filthy sugar and not enough benefits so I had stopped giving them to him. Since trying Kidzshake for a week now, his energy levels seem to have improved, he is not as constipated anymore, he listens and focuses a lot better, and he even sleeps better at night. That alone is enough to win me over! It is almost like a treat for him-a good one-and I have no guilt about it.
Want to snag a great freebie? ???? KidzShake is giving away a free download of their Healthy Kidz Guide on their website this month! It hits topics such as healthy eating for kids, water intake, sleep, and exercise. Grab your free booklet by clicking here.
Want to try it for your little picky (or not so picky) eater? ? ??Use coupon code: superkidz for 15% off kidzshake.com this month only!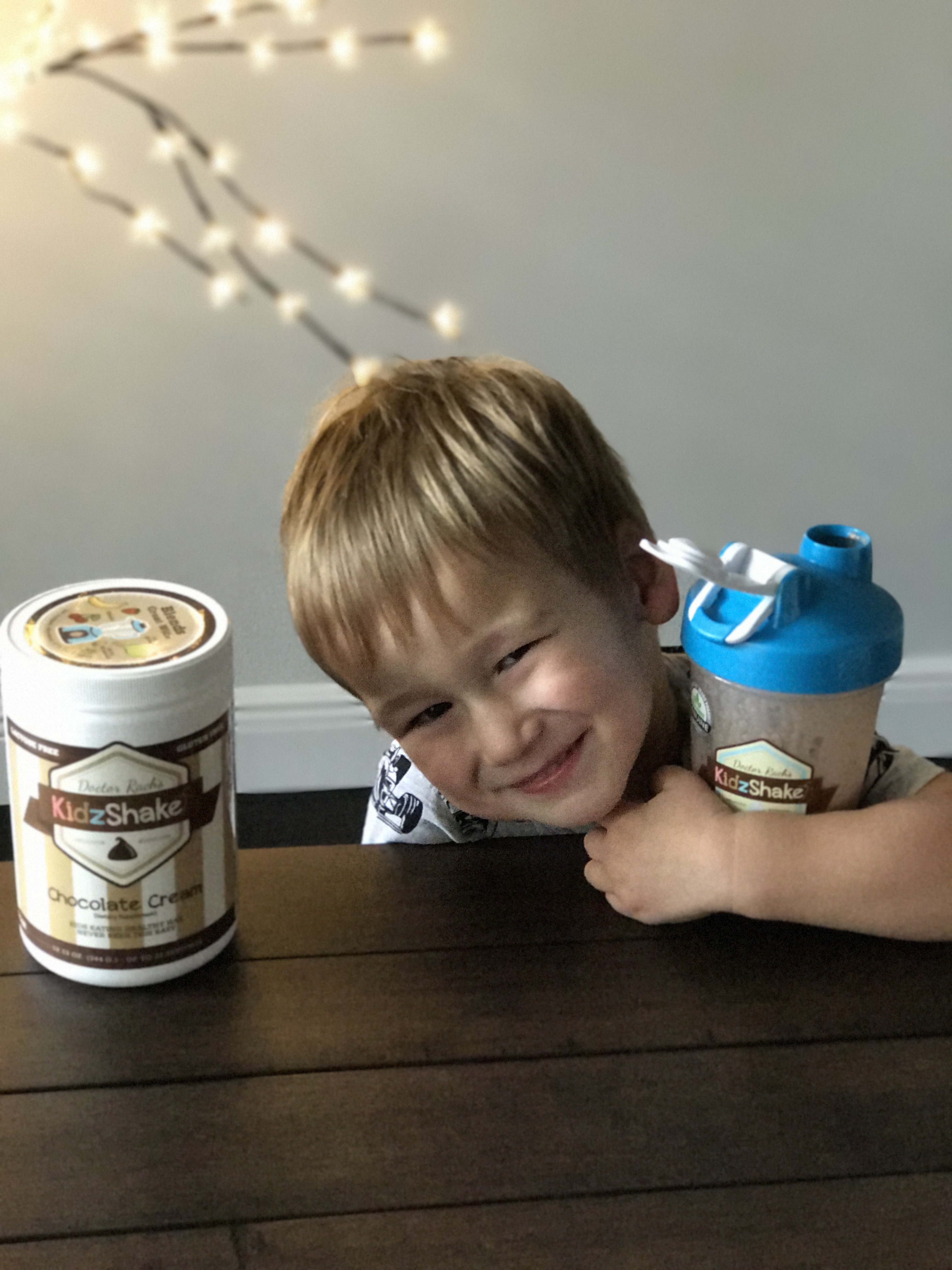 Disclaimer: I was given Kidzshake to test, at no cost. All opinions are my very own.
Your trainer and friend,