Pregnancy
PREGNANCY: 19 Weeks Bump Update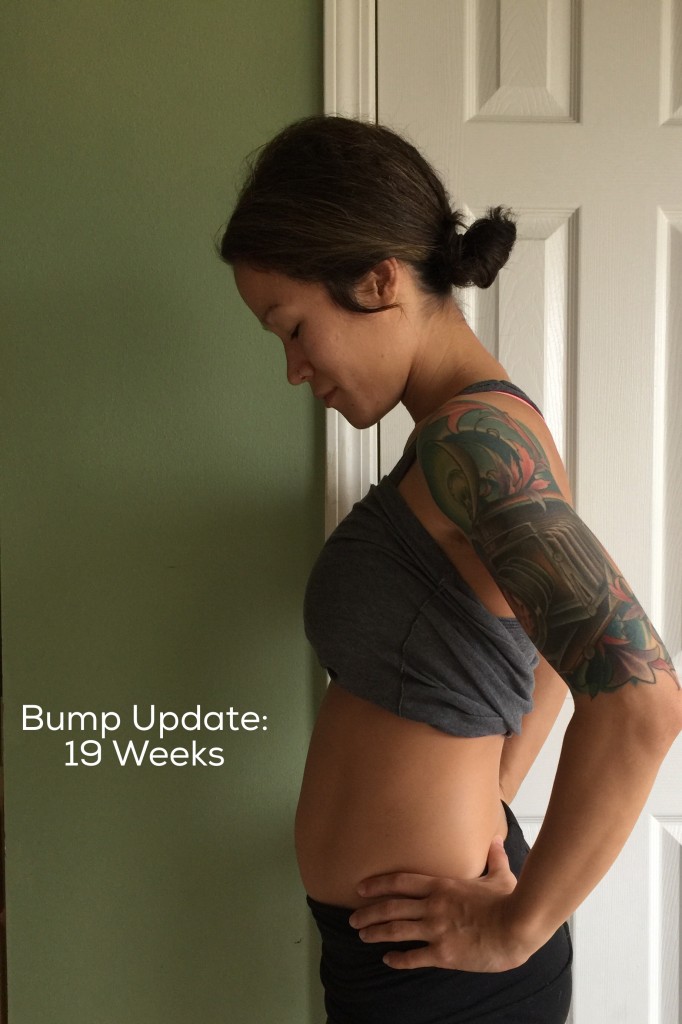 Total weight gain: 5.5 lbs.
Maternity clothes? Not much! Just a few dresses here and there.
Stretch marks? No new ones.
Sleep: Great sleep! Ahhhh.
Workouts: Still going strong 5 days a week doing both cardio & weights. However, I am now doing cardio 7 days a week since my back is starting to hurt. Cardio truly relieved my pains in my last pregnancy so I plan to keep going!
Diet: Pretty normal for the most part. Nothing crazy. I have been trying out my new Kitchen Aid mixer I got for Christmas and baking has been more fun than ever! I did bake mini cheesecakes this week… Ha.
Best moment this week:  Spending Christmas Eve & Christmas with my whole family in my hometown. Greyson loved seeing his cousins, aunts, uncles, and most of all his great-grandparents. It truly warmed our hearts to see him so happy!
Miss anything? Not really.
Food cravings: Sweets… yup.
Anything making you queasy or sick? Nothing!
Gender: GIRL
Labor signs: No!
Symptoms: Back aches and tummy pain as things are expanding in there.
Belly button in or out? In! It never popped out last time even though I was kind of waiting for it to!
Wedding rings on or off: On.
Happy or moody most of the time: Happy and thankful.
Looking forward to: Completing the next phase of my pregnancy workout plan. House hunting…. preparing for baby… and rocking the New Year of 2016 with even better blogs for you to read and enjoy!
Your trainer and friend,