Lifestyle
My Current Staple for My Medicine Cabinet
How often does your family get sick per year? I can easily tell you that this past year, we have all gotten sick at least 4 times. I usually never get sick, but it has been my son's first time in child care (not to mention the fact I am pregnant) and my husband works in a hospital so it is very needless to say that sickness happens in our household. I always make sure that my cabinet is stocked with the products needed to help our sickness pass-or at least make things EASIER on us!
I recently had the chance to try Pine Bros throat drops. They are found in the cough drop aisle, but they aren't necessarily a "cough drop." How so? There are ZERO medicines or questionable ingredients in the product. Pine Brothers throat drops are all natural; glycerin is the active ingredient.
Pine Bros has been soothing throats for 140 years. The people who could benefit the most from this product are those who suffer from colds and allergies, singers, actors, speakers, SCUBA divers, chemotherapy patients, and musicians.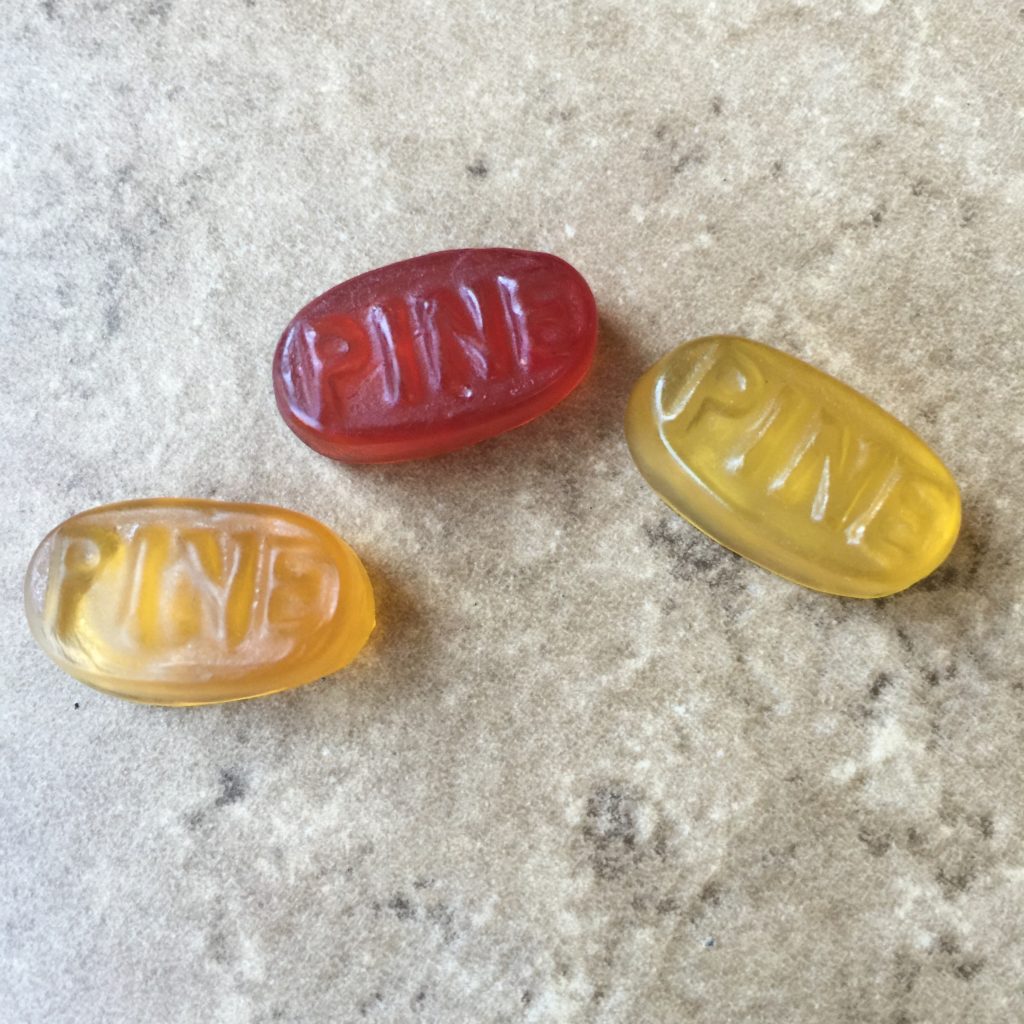 Pine Bros throat drops comes in 4 flavors:
Licorice
Cherry
Honey
Lemon Lime
You can view the nutritional info as well as the ingredients of each flavor here. I personally tried every flavor besides the licorice and my favorite was the Lemon Lime though the Cherry was also delicious. My favorite thing about the Pine Bros throat drops were the softish texture. I almost felt as if I were eating a gummy bear of some sort so it was very much like candy!
When looking at the ingredients list, you will notice that all ingredients are absolutely natural-there aren't even any artificial colors! For example, the Cherry drops are colored naturally with Elderberry and the Lemon Lime flavor is colored with pumpkin, carrot, and turmeric extracts. Cool, huh?
When compared to other traditional throat drops we currently use, my husband and I both found that these drops were not only tastier, but more family friendly than your usual Hall's. My son actually ate a few when he was having his sickness last week and we noticed immediate relief for him! Another thing that I love about Pine Bros. throat drops is the cool packaging-these little discs are easy  to store in the car glove box or inside your purse while you are on the go!
Want to know what else is amazing? These all natural cough drops are NOW available at Target!
Now, here's your chance to win a $50 gift card to try your own Pine Bros Cough Drops:
Your trainer and friend,