Fashion
My Go-To Swimwear for Bigger Boobs
After I had my breast augmentation back in 2012, one of the harsh realities that I was faced with was finding tops to fit my new curves. It felt as if there were NO cute bikinis out there for bigger chested ladies and I felt so frustrated from popping out of everything.
I was introduced to Lilly and Lime last year and wrote about my thoughts (which you can view here) on their swimwear made for ladies just like me. The brand was  actually built by two big breasted girls who KNEW what we all needed and after one night of talking about it (and a few champagnes), they created this awesome brand.
When I was first rocking Lilly and Lime, I was 4 months postpartum and breastfeeding which meant LARGE, ENGORGED boobs! Now, at 14 months postpartum and a bit more toned, I am rocking the brand again and guess what… it still fits better than ever.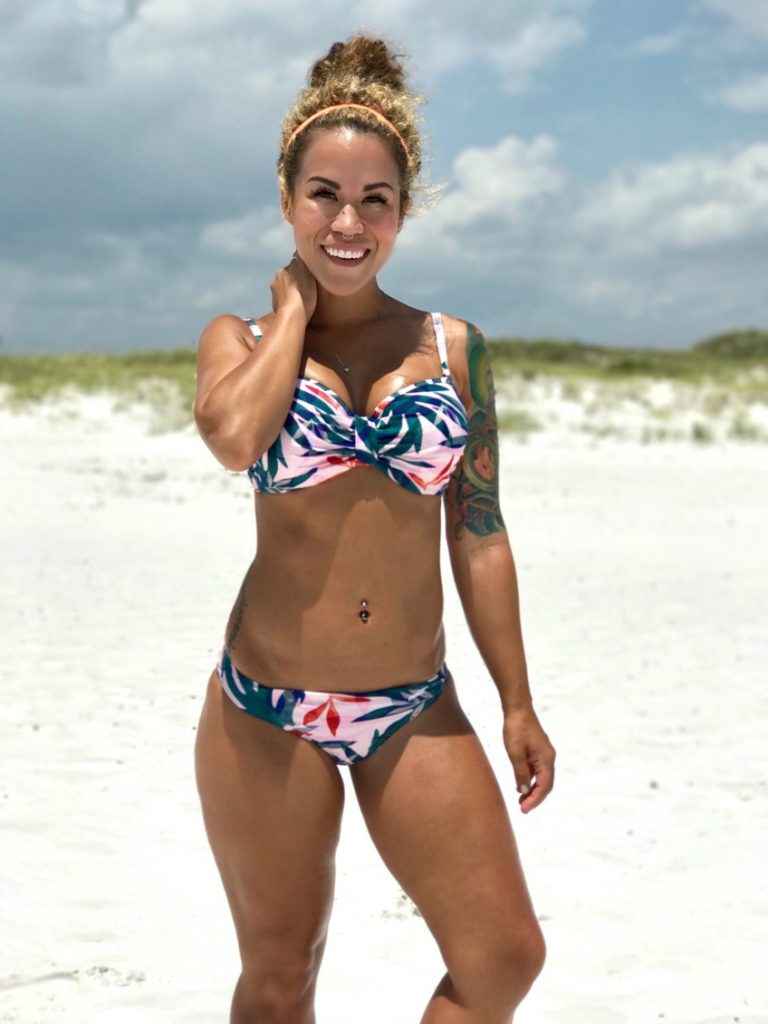 The first bikini set that I received was the Sorbet Palm Basic Brief and the Sorbet Palm Bandeau. I love this print because it reminds me of Hawaii or someplace tropical with the palm leaves. I also love the light pink hue to the background of the swimsuit!
The second bikini that I received was the Sunset Shell Balconette and the Sunset Shell Basic Brief. I adore this pattern and chose it because of the color blocks which reminds me of a mosaic.
I love the balconette/bandeau styles because you can choose to wear them with straps or without the straps for a versatile look. Also.. can you imagine a bandeau top fitting so well and supporting big boobs? Well, believe it because this brand DOES! It does not matter whether your boobs are natural or were man-made (LOL), your top is guaranteed to fit perfectly. To me, it feels just as comfortable as the perfect bra. They also offer full cup tops as well as halter styles.
Also, Lilly & Lime offers an array of different bottoms to choose from as well. They have full coverage briefs if the standard brief isn't your style such as cut out, high waisted brief, and side tie. All bottoms are made to flatter your curves and make you look better than ever while hitting the beach or pool.
OH! Before I forget, there will be a tankini option launching this week and a one-piece launching very soon! Lilly & Lime offers FREE SHIPPING on all orders over $100.
If you are looking for a new supportive swimsuit, Lilly & Lime Swimwear will not disappoint. Be sure to follow them on Instagram and Facebook.
For questions about their swimwear or to get sized presonally,  please email enquiries@lillyandlime.com .
Your trainer and friend,