Lifestyle
Everly Quinn's Magical Unicorn Themed Cake Smash Photoshoot
My little girl is turning one on May 13th! Can you believe it?? I can't! It feels just like yesterday I was peering into those sweet little eyes looking up at me. Now, she is walking and talking faster than I can keep up with.
We celebrated her impending one year milestone with a photoshoot. I chose Neda's Notions Photography because she not only did Everly's newborn shoot and our kids' Christmas shoot, she is also a close friend who I cherish. She also happens to be the most talented photographer that I know!
When deciding on a theme for the cake smash, I started with zero ideas. I kept over-thinking things to the brim. I wanted this shoot to be perfection. However, I couldn't set my sights on anything that I just absolutely loved and could see Evie in. Finally I chose it… UNICORNS! My little unicorn baby!
I brainstormed with Neda and we made plans. Everything worked out quite perfectly.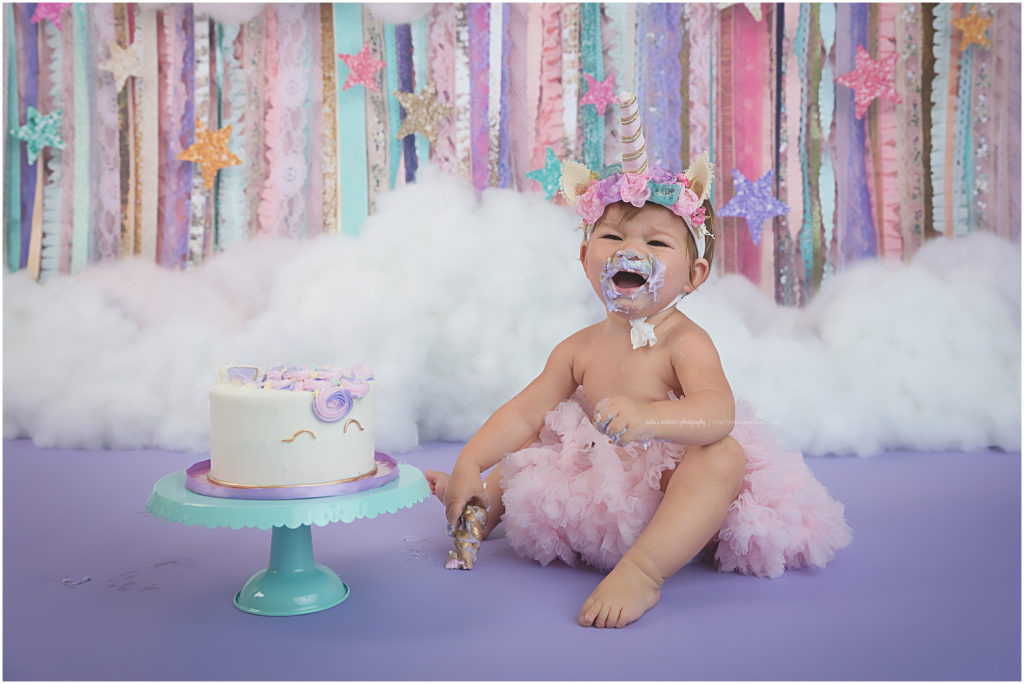 Some extras from the shoot that were more formal:
Your trainer and friend,