Food
3 Ingredient Crockpot Buffalo Chicken
I have been on a kick lately with these low carb friendly recipes. No, I am not on a low-carb diet, but I have been making our dinners lowER carb style to help my husband out. Last night, I decided to put my lettuce to some good use and make buffalo chicken lettuce wraps.
I was surprised at how simple it was! All it took were 3 ingredients and all I had to do was dump them all in a crockpot for 7 hours on low.
Here's the ingredients:
2 frozen chicken breasts (if you are making enough for 2 people. I like to do one breast per person)
1 bottle buffalo sauce
1 ranch seasoning packet
Lay your breasts first in the crocpot. Add on buffalo sauce and then pour on the ranch. Cover and cook on low for 7 or 8 hours.
When it's fully cooked, you can take two forks and shred your breasts to soak up the juice. Then to make the wraps, all you have to do is replace tortillas with lettuce and pile on the goods on top.
I used shredded cheddar cheese, onions, tomatoes, and sour cream for ours! That's basically it!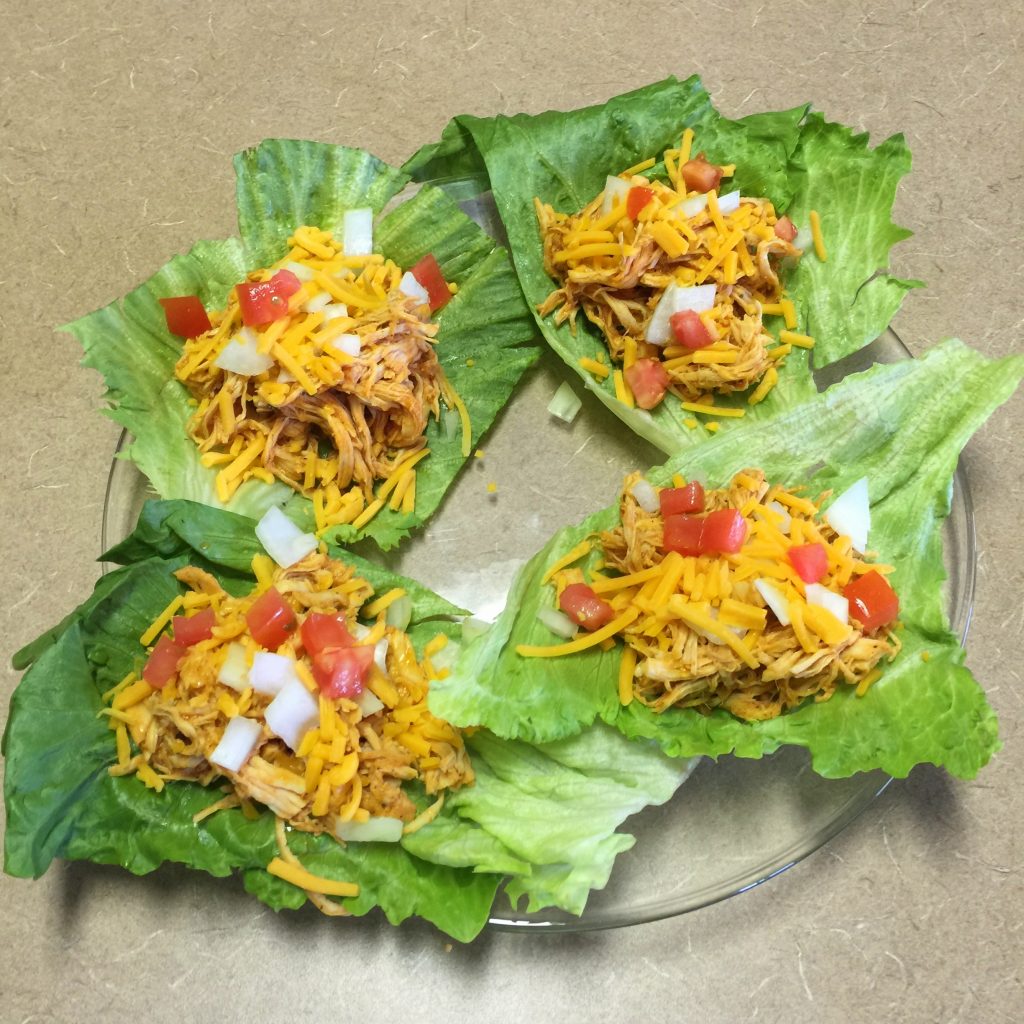 Your trainer and friend,