Lifestyle
My Favorite Diapers and Wipes for Sensitive Skin
This is a sponsored conversation written by me on behalf of Pampers at Sam's Club. The opinions and text are all mine.
As a mom, I want my babies to have the absolute best whether it is in what they eat or what goes onto their skin. My daughter suffers from eczema so the slightest harmful or wrong ingredient can leave rashes all over her body so I have always made it my personal mission to scout out the best products for her. Lucky, I came across a new baby product line called Pampers Pure.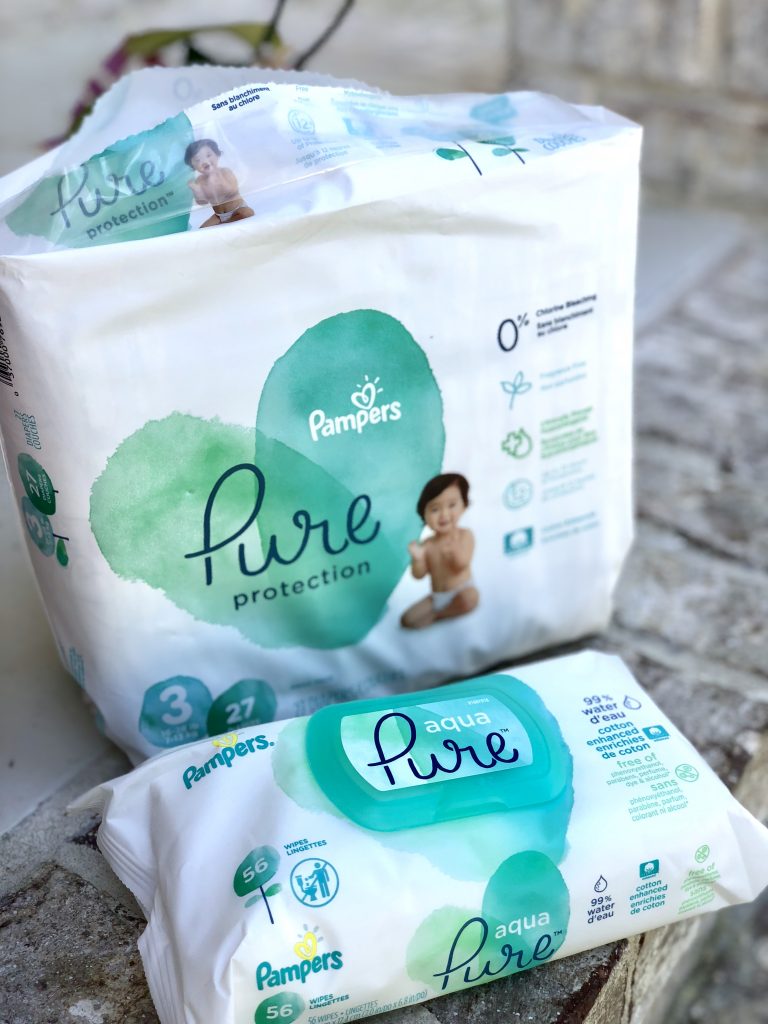 Some traditional baby wipes tend to leave Everly's skin dry and irritated, but these have worked so well with her skin condition! We use Pampers Aqua Pure wipes on her face, hands, and bum. I have to admit that even I sometimes will grab one at night to remove old makeup because it is so soothing. The wipes are made up 99% water, a touch of premium cotton, and 1% of gentle cleansers that have been dermatologically tested and pH balanced. There are absolutely no alcohol, parabens, dyes and fragrance in them!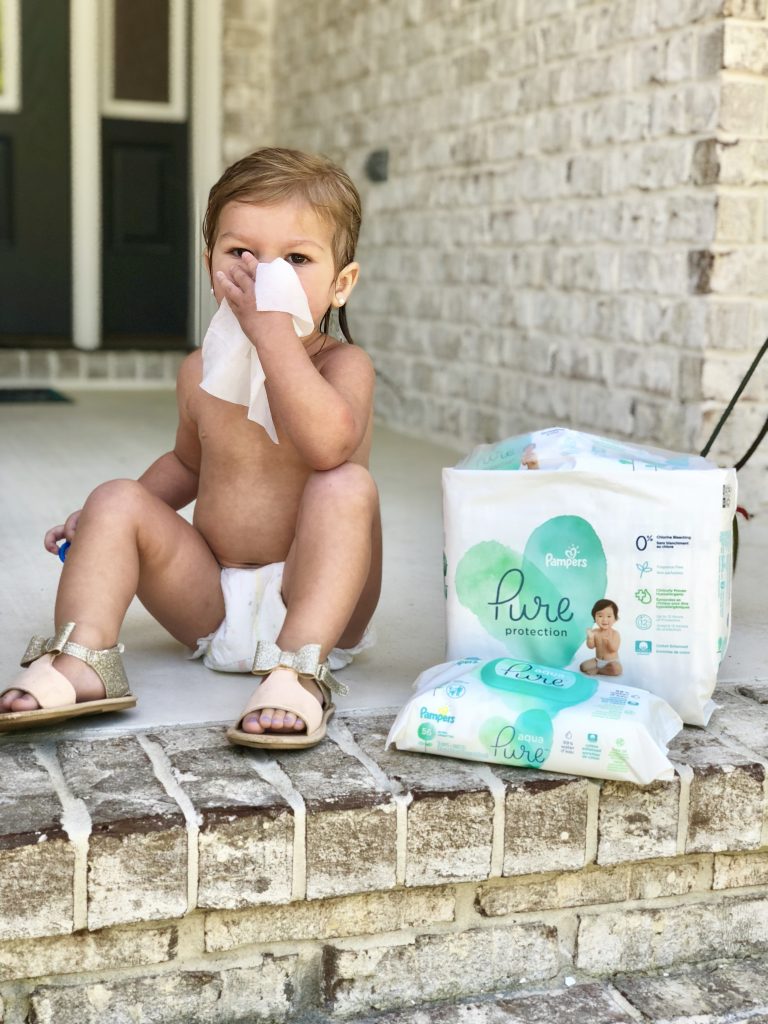 Along with the wipes, there is also the Pampers Pure Protection diapers which are free of chlorine bleach, fragrance and parabens. The fibers within the diapers are hypoallergenic and are cotton and plant-based while offering 12 hours of leak protection. The prints are also soooo adorable!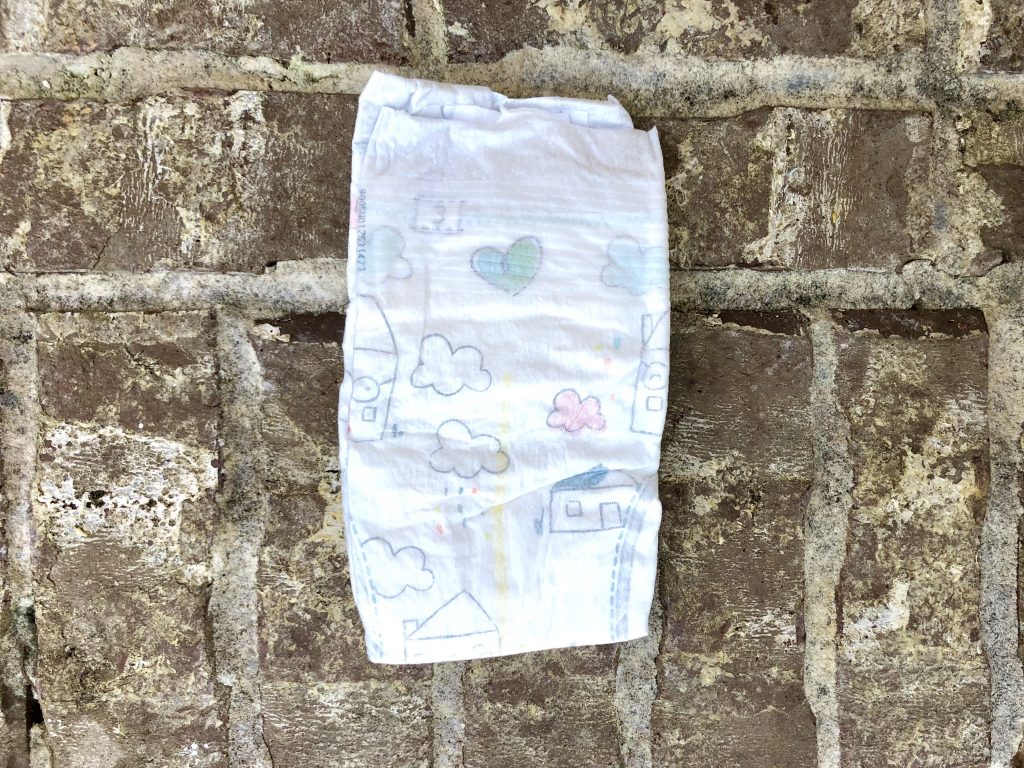 One thing that I love about the diapers is the fact that the adhesives are tucked away from the skin. This is what affects my daughter's skin the most! The wetness indicator strip also lets me know when Everly needs to be changed-without having to guess!
All products in the Pampers Pure collection are eco-friendly because:
Their bag and box are 100% recyclable where programs exist, and their boxes are made with more than 33% recycled materials.
99.35% of all materials entering the plant are either reused, recycled or recovered in the last year.
NO production waste ends up in a landfill.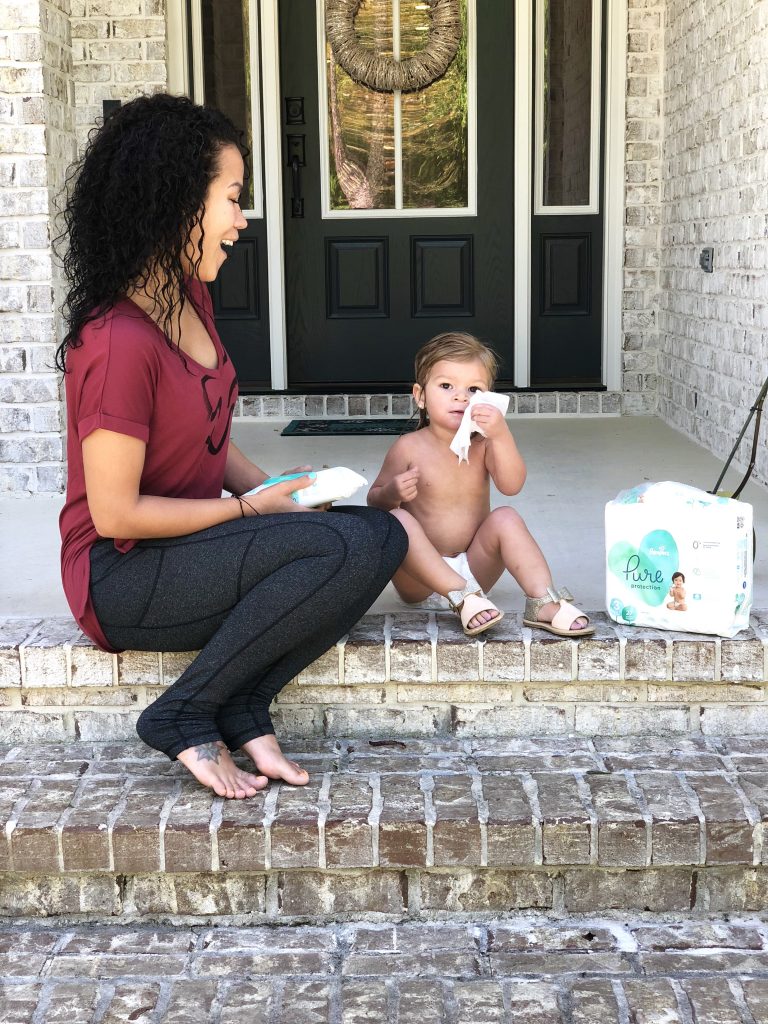 Pampers Pure Diapers and Pampers Pure Aqua Wipes can now be found at Sam's Clubs nationwide, and all sizes of diapers and wipes are available on samsclub.com. Sam's Club pack sizes of Pure are 14 percent larger than at other retailers, offering a greater value! Be sure to pick up a package of either and let me know what you think!
Your trainer and friend,