Lifestyle
The Ultimate Fit Girl's Holiday Gift Guide
It is that time of the year again and I am so stoked to share with you my official holiday gift guide for the fit girl in your life. If you happen to be that fit girl, do not feel guilty about gifting yourself this year with one of these essentials to boost your fitness!
I own each and every one of these products featured and I can 100% assure you that they are worth every penny and would be thoroughly enjoyed by any girl who's into health and fitness. Also, I have a little gift for you while I am at it!
As my gift to you, please use coupon code FITMOMMY20 for 20% off anything on the site except for STEEL HR before 12/31/16.
#1. Activite Steel: Activity & Sleep Tracker
I have owned this watch since my pregnancy with Everly and I can tell you that the Withings Activite Steel helps you move more, feel better and sleep better. It tracks movement, laps in a pool and sleep all without your phone.
A bonus? The battery lasts up to 8 months and there is no charging and there are no buttons to press-it's an advanced activity tracker housed in a stylish watch, so it has a timeless look to it which coordinates with any outfit, and doesn't look out of place in any venue.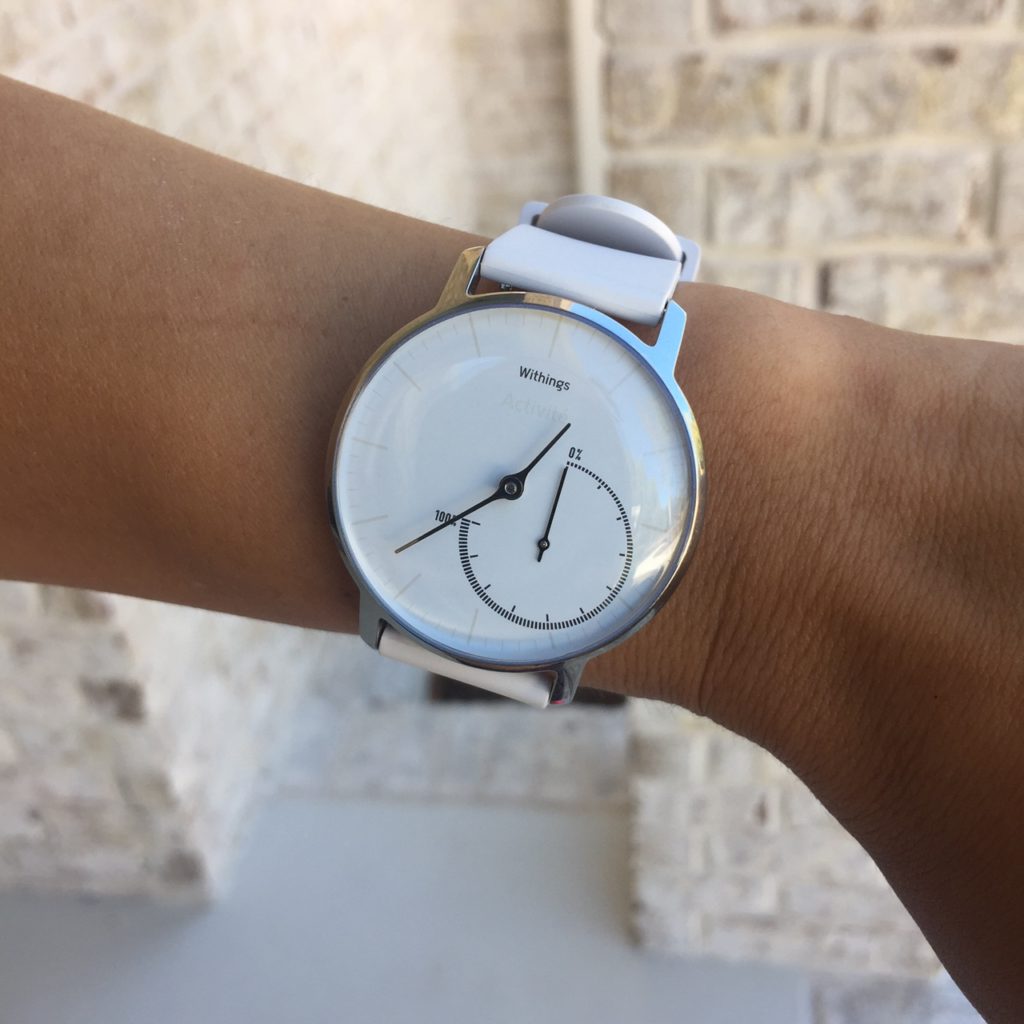 It also syncs everything and sends the info to the Health Mate app. The Health Mate app gives you a clear picture of your day and night with color and graphs. The watch works seamlessly with the Withings scales that also sync to the Health Mate app and automatically adjusts to time zone changes.
Possibly my FAVORITE thing about the watch though is the silent alarm that wakes me up with a vibration to my wrist so there is no need to wake sleeping babies (or husbands haha)!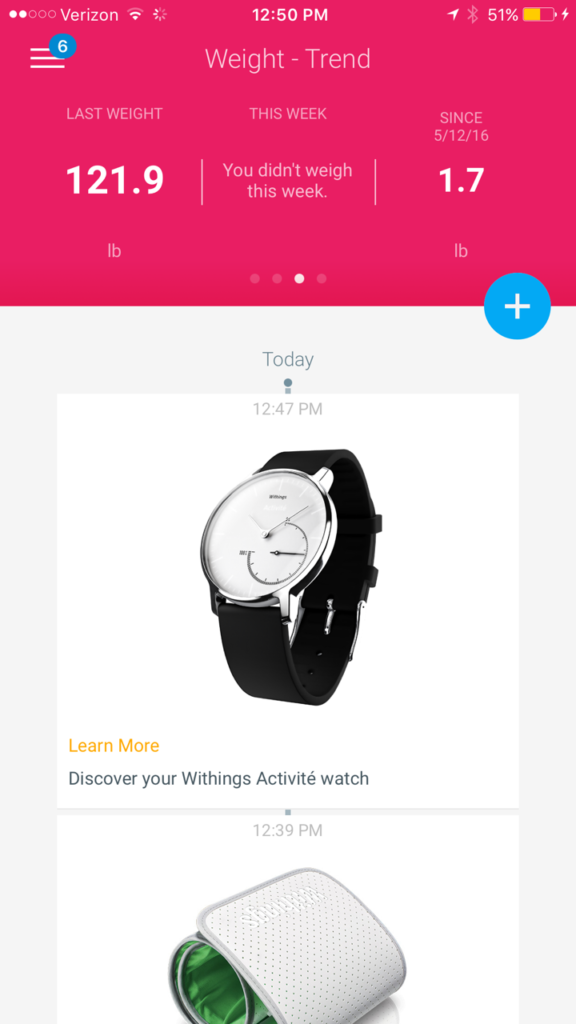 #2 Body Cardio
First of all, this is NOT your average scale-it is possibly the world's MOST advanced scale. It can accurately measure your weight, BMI, body fat %, water %, muscle and bone mass. Not only that, it uses a vital new heart health metric to keep track of your cardiovascular health called Pulse Wave Velocity.
Simply use your smartphone to connect to the Health Mate app as each weigh-in appears on the app automatically via Wi-Fi or Bluetooth sync. With the Health Mate app, you can sync various Withings products to help keep track of your health.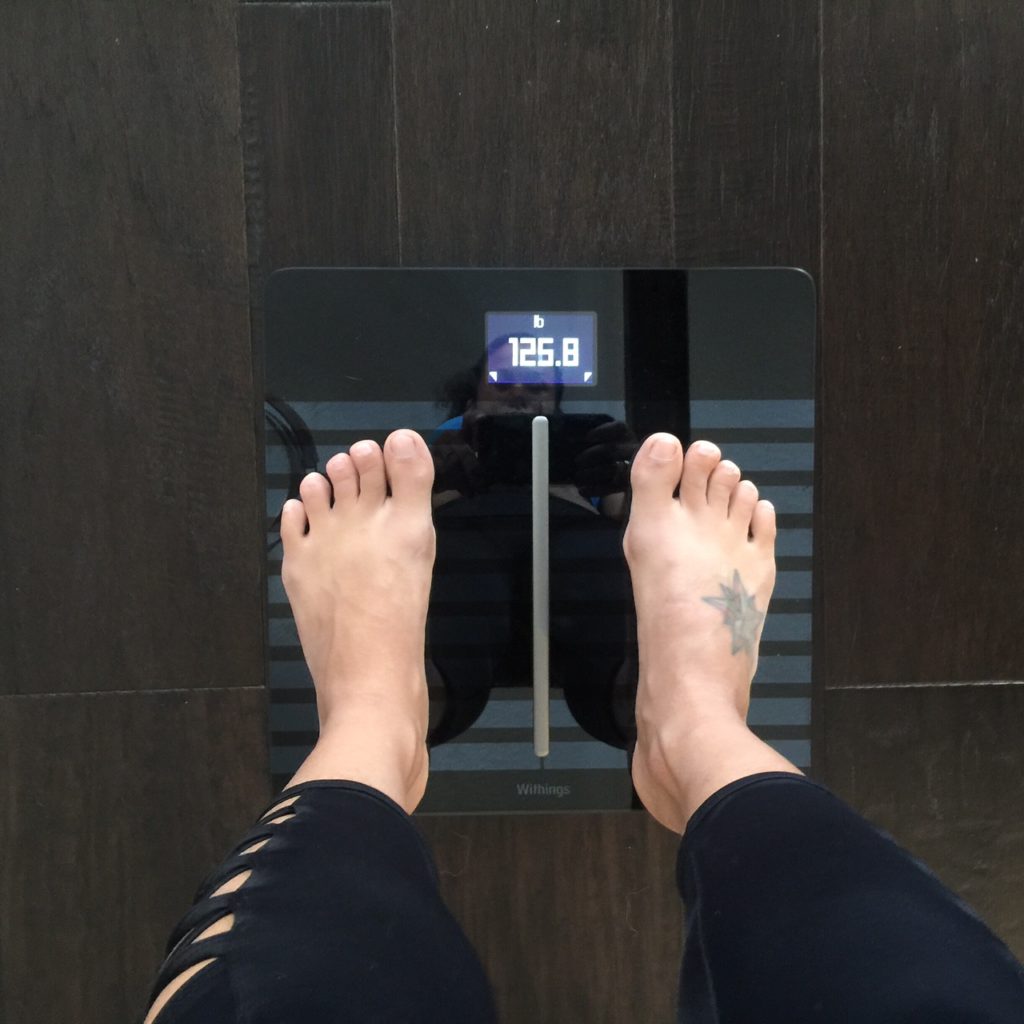 The Body Cardio will even alert you of your daily weather forecast as well as your previous day's steps, if you have a Withings tracker, or just use the free in-app tracker in Health Mate. The scale also recognizes up to 8 users automatically and saves data for each, so it's perfect for the whole family.
Another cool thing about the scale? It can last up to 12 months before having to be charged via a micro-USB cable! Talk about convenience!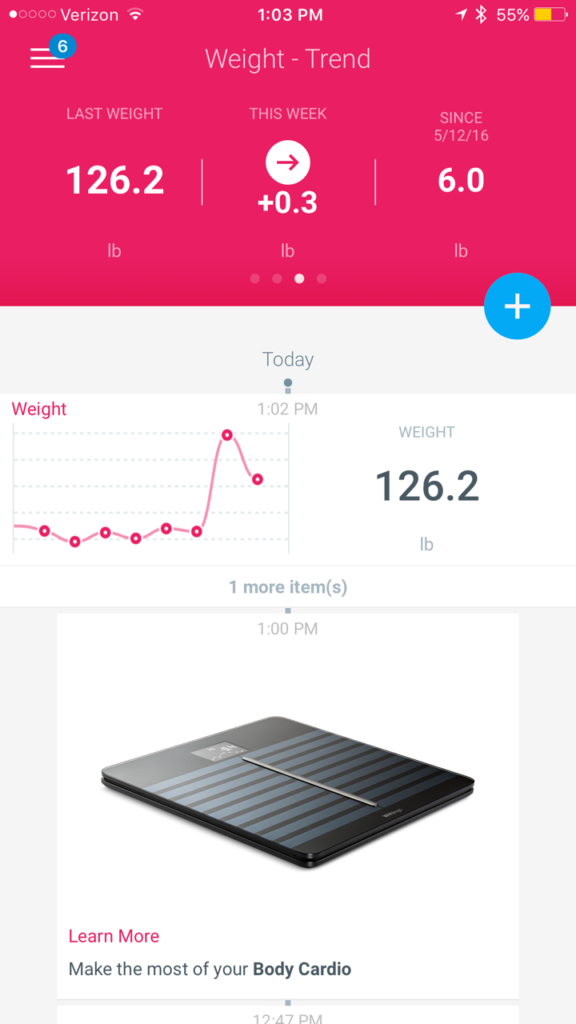 #3. Withings Go
I love the Withings Go because it tracks how active you have been each day no matter if you have been walking, swimming, running, or even sleeping. It also tracks the calories you burn, and if you use the in-app food tracking, it can help you balance how much you are taking in versus putting out.
Thanks to the energy-saving E Ink screen, the Go display never quits and reads perfectly in all conditions.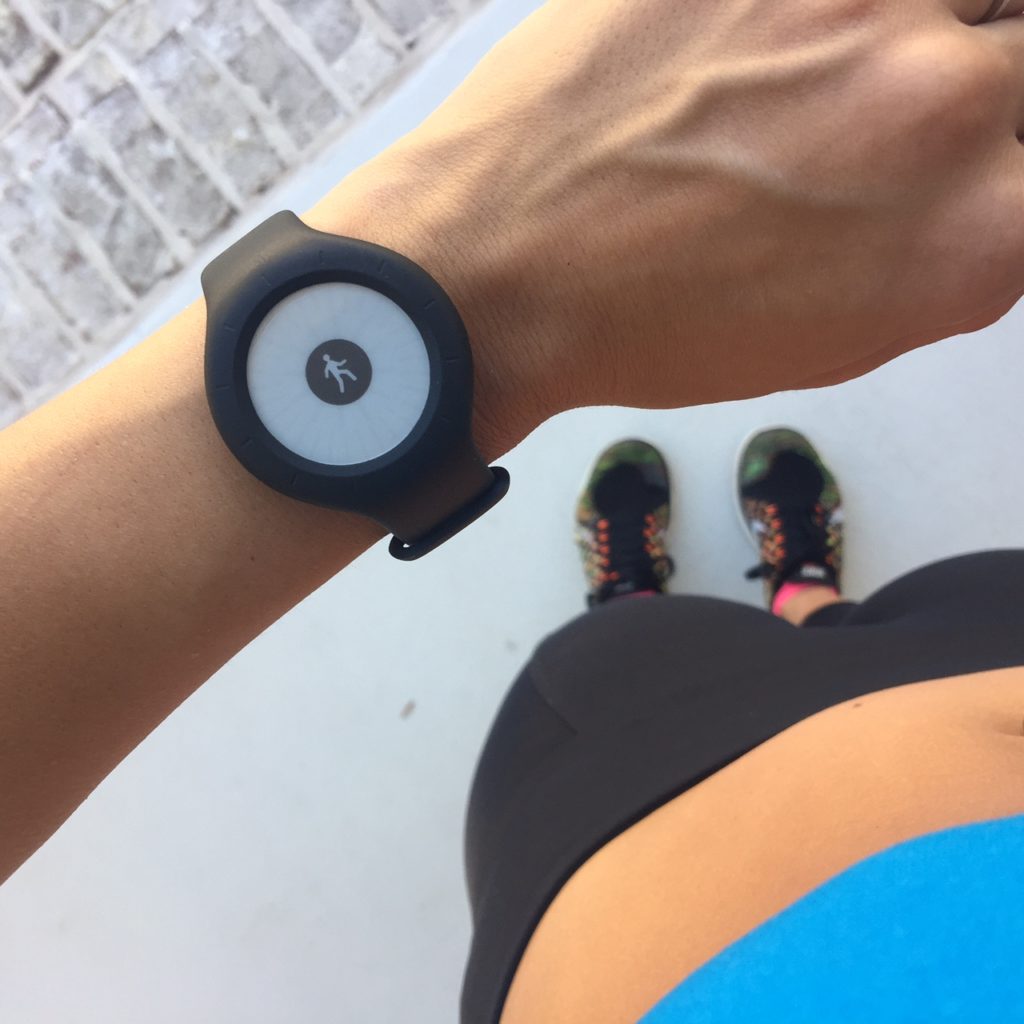 The battery lasts up to 8 months with no charging, is water & sweat resistant, and-like everything else Withings has to offer-syncs with the ever popular Health Mate app. You can wear the Go on your belt, on your keys, in your pocket, or on your wrist so it is super versatile. It also comes in various colors to choose from!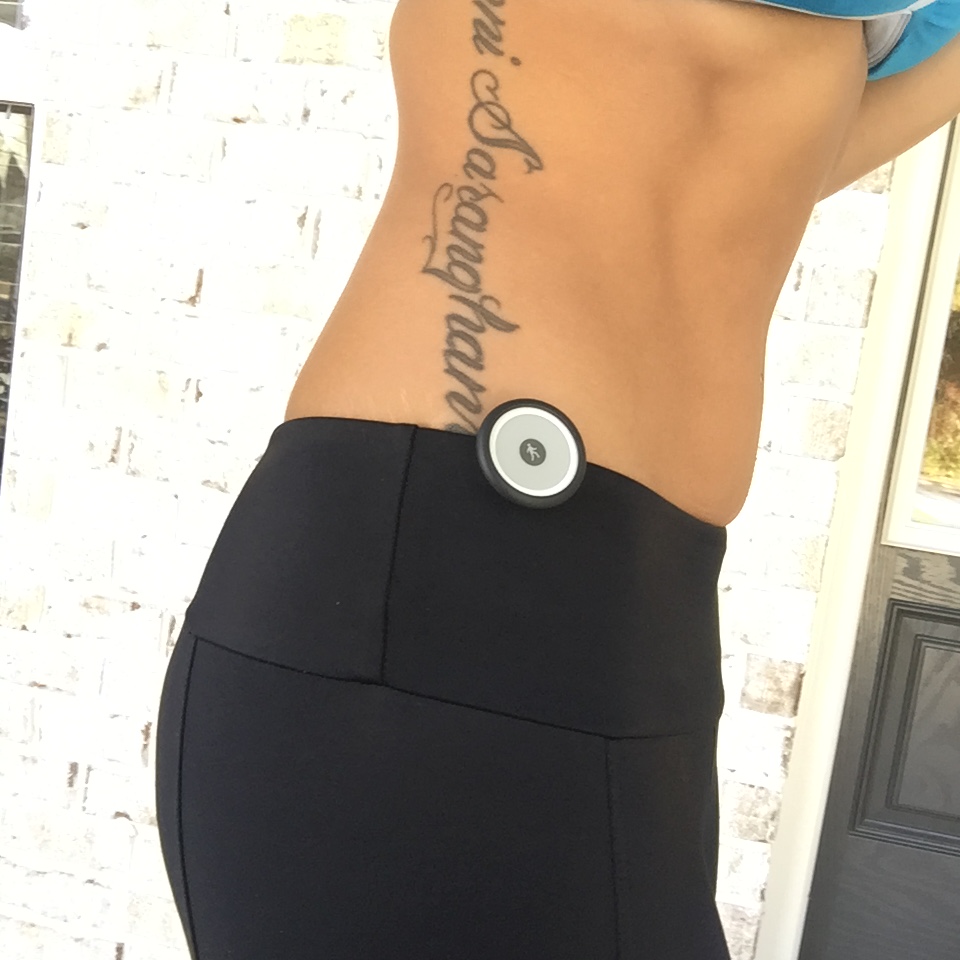 My favorite thing about the Go is the sleep tracker. While you sleep, Go creates a comprehensive sleep cycle analysis that can help you know how to have better nights. It is also a very reasonably priced fitness tracker, tailor-made for anyone who wants to give activity tracking a shot.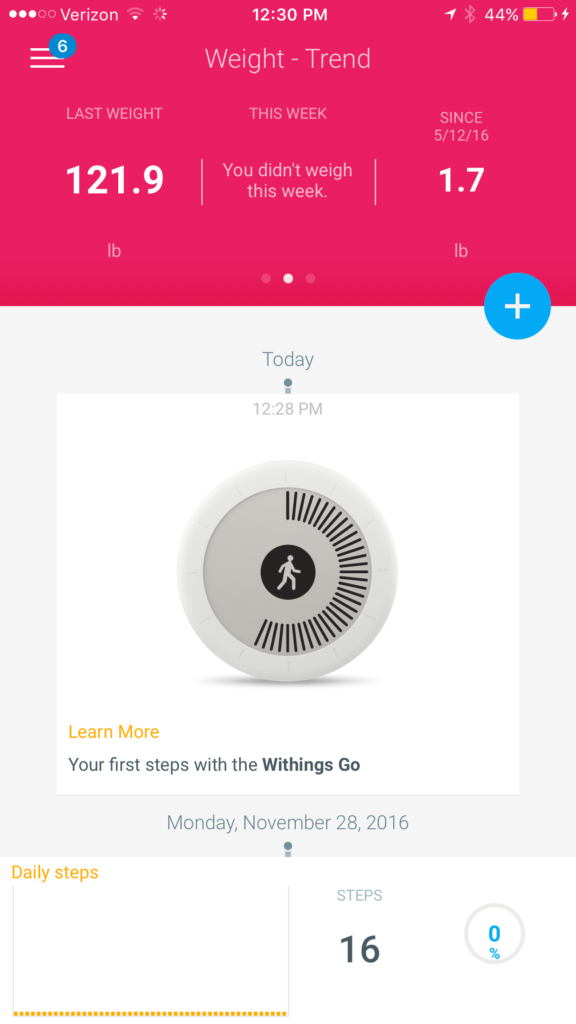 #4. Wireless Blood Pressure Monitor
This wireless blood pressure monitor not only accurately checks your blood pressure-no strings attached (literally!)-it also tracks your readings via your smart phone. Perhaps, what I love most about this monitor is the fact is FDA cleared!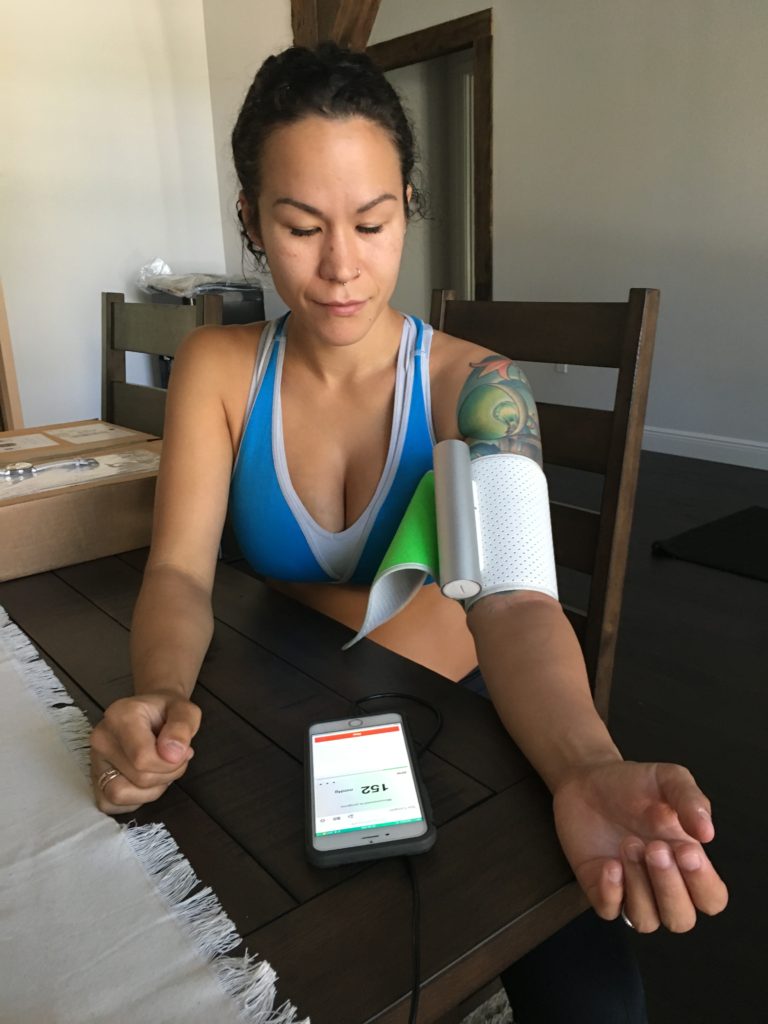 Just as with all of the above fitness must haves, this blood pressure cuff syncs with your Health Mate app.
The Wireless Blood Pressure Monitor's results have scientific value: It has received clearance from the Food and Drug Administration (FDA) in the USA and is compliant with European medical device regulations. It is also medically approved in Canada, Australia and New Zealand.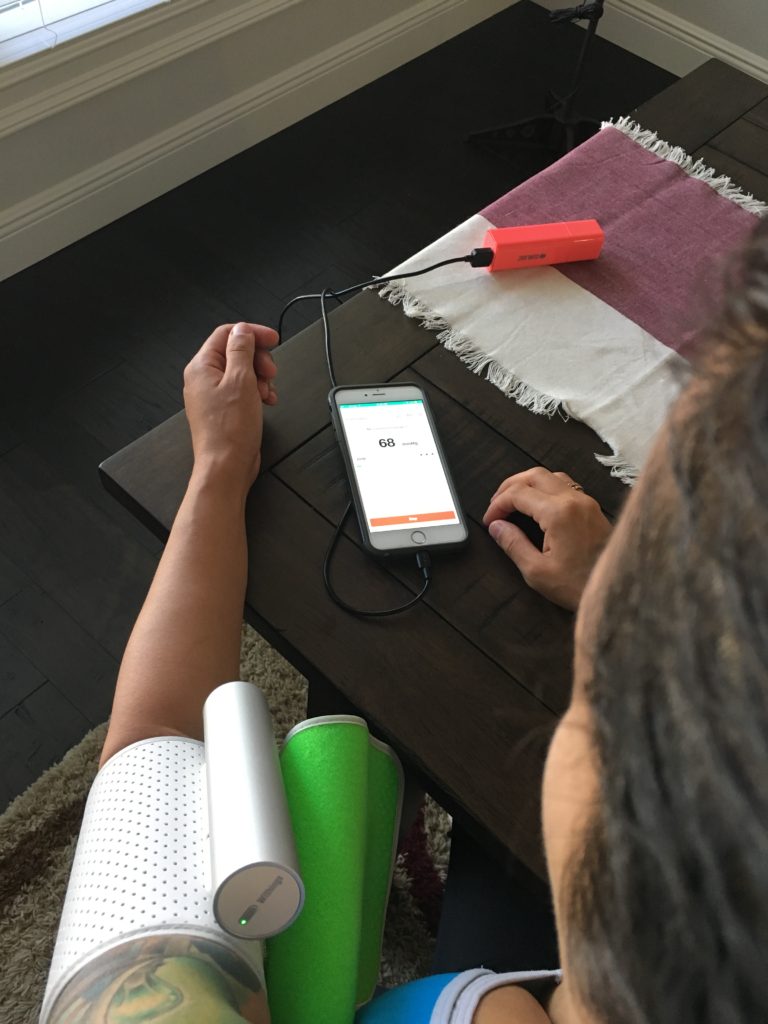 Use the Wireless Blood Pressure Monitor for prevention or to check the efficacy of your treatment. Either way, a few taps on your smartphone is all it takes to share measurements with your doctor, or set up sharing with those who matter the most.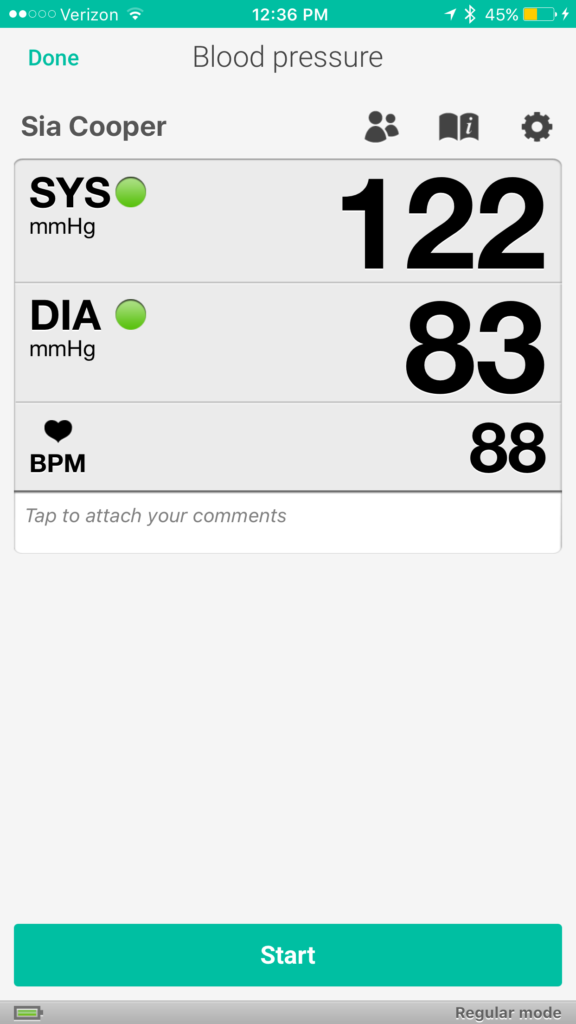 #5. Thermo
Since it is time for cold and flu, I figured I would share one of my newest, favorite products for my kids in particular! It is called the Thermo and it is a super fast and accurate thermometer that can read your child's (or YOUR) temp with a simple scan of the forehead.
Thermo measures from the temporal artery, considered the best place to detect temperature changes, as the blood that circulates there comes from the core of the body.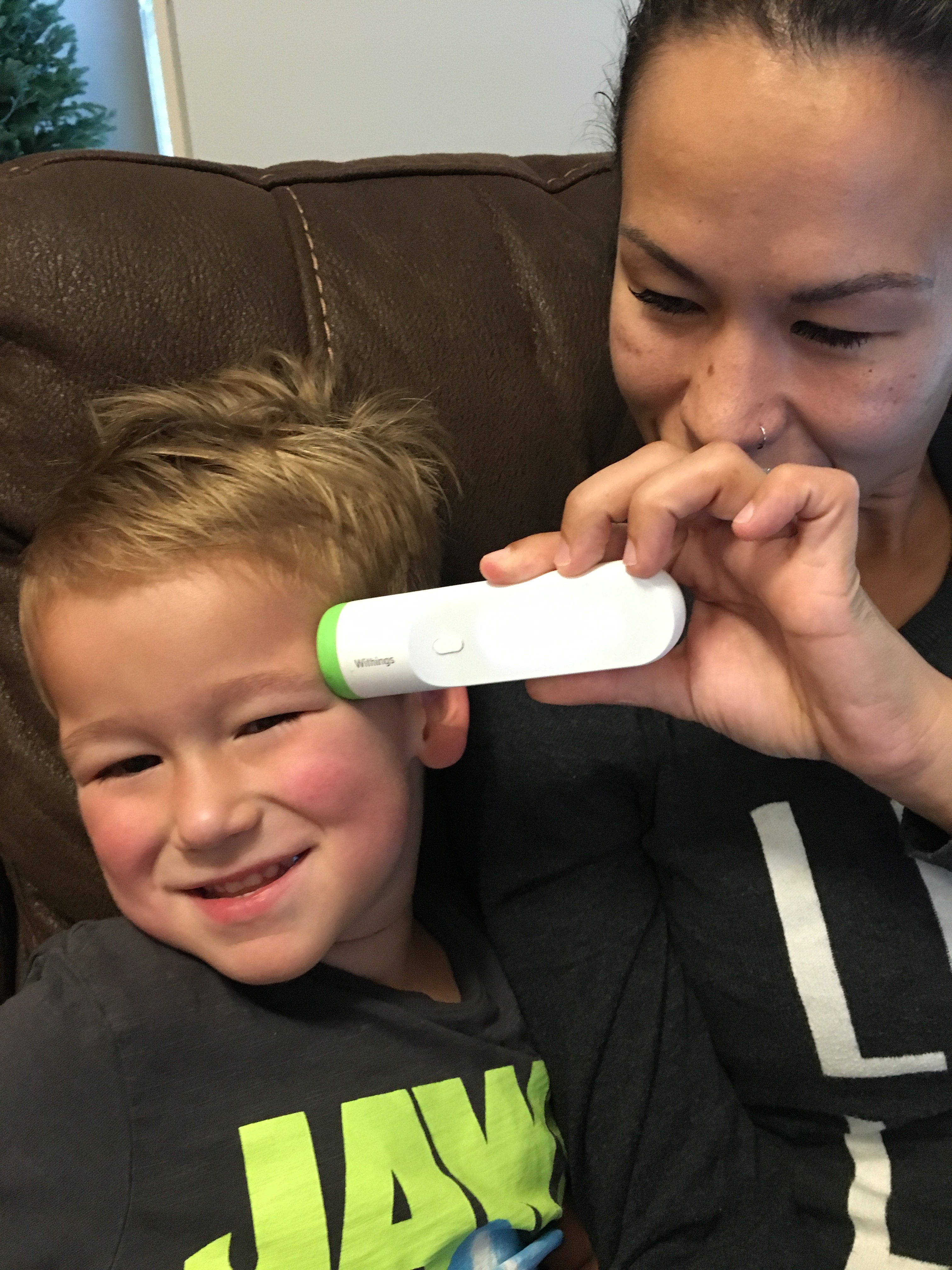 As Thermo sweeps across the forehead, 16 infrared sensors take over 4,000 measurements to find the hottest point. This is the revolutionary advance, and is what we call HotSpot Sensor™ Technology.
Unlike traditional methods, Thermo avoids any contact with saliva, earwax or other body fluids — making it the most sanitary way to take anyone's temperature.
Readings appear illuminated on the device along with a color-coded LED indicator to tell you if the temperature is normal, elevated or high based on the age of the user. Something that is cool about this is the fact that I can take my kiddos' temps during the night without having to turn bright lights on and thus further waking them up or making them more upset.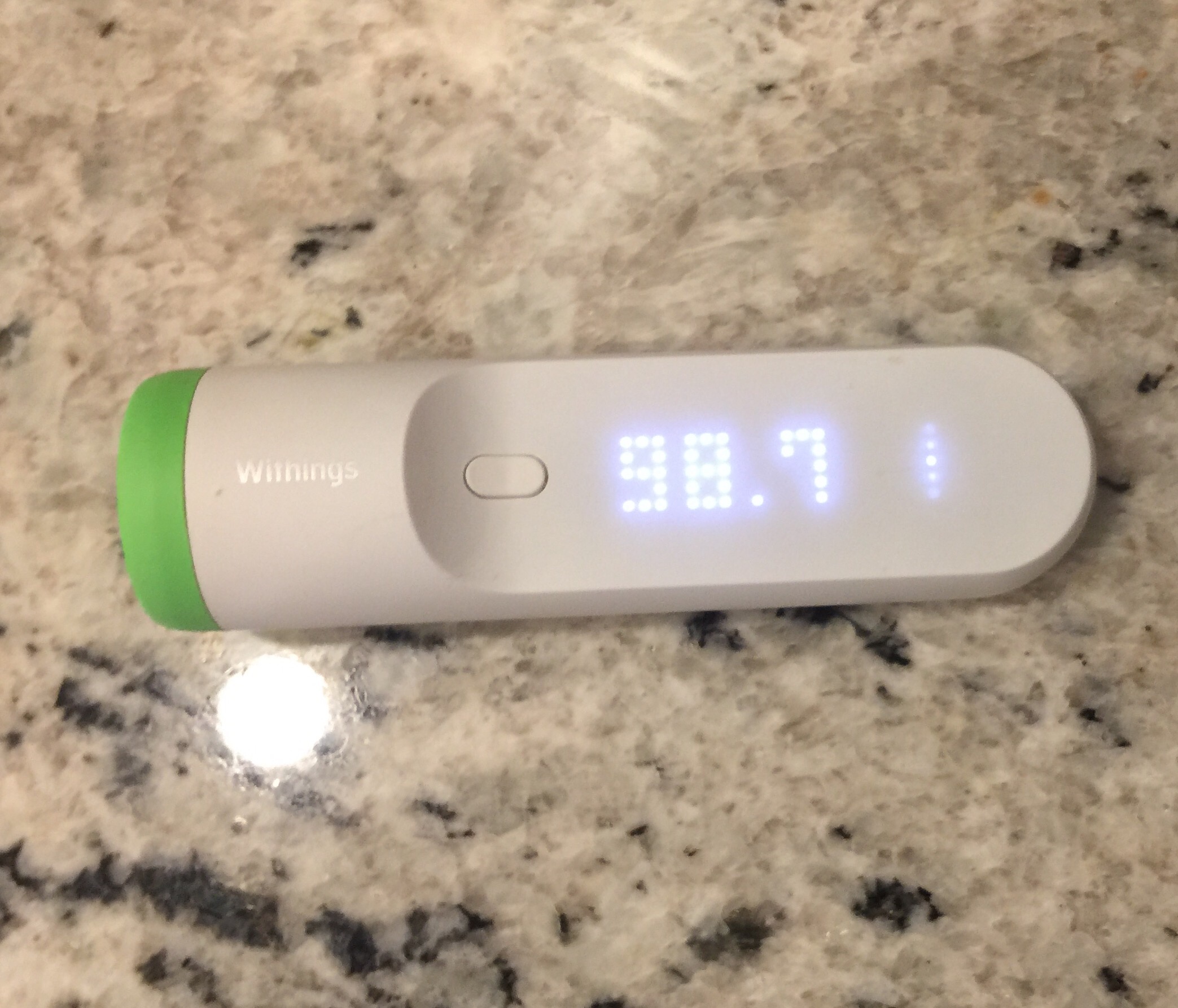 Not only that, it tracks each temperature reading on the Thermo app and you can create a separate profile-up to 8 to be exact- for each person in your household so your temps won't get mixed up.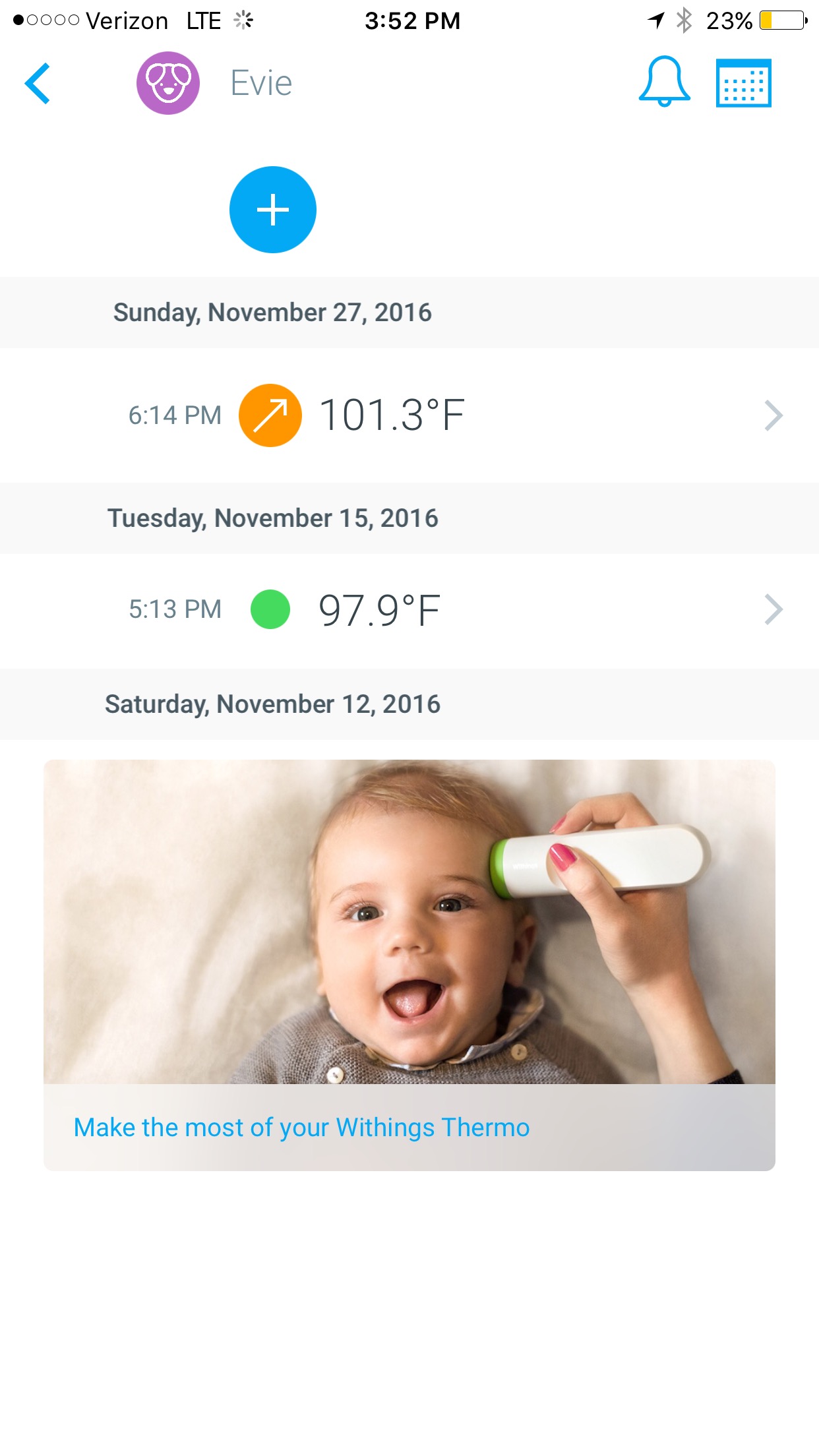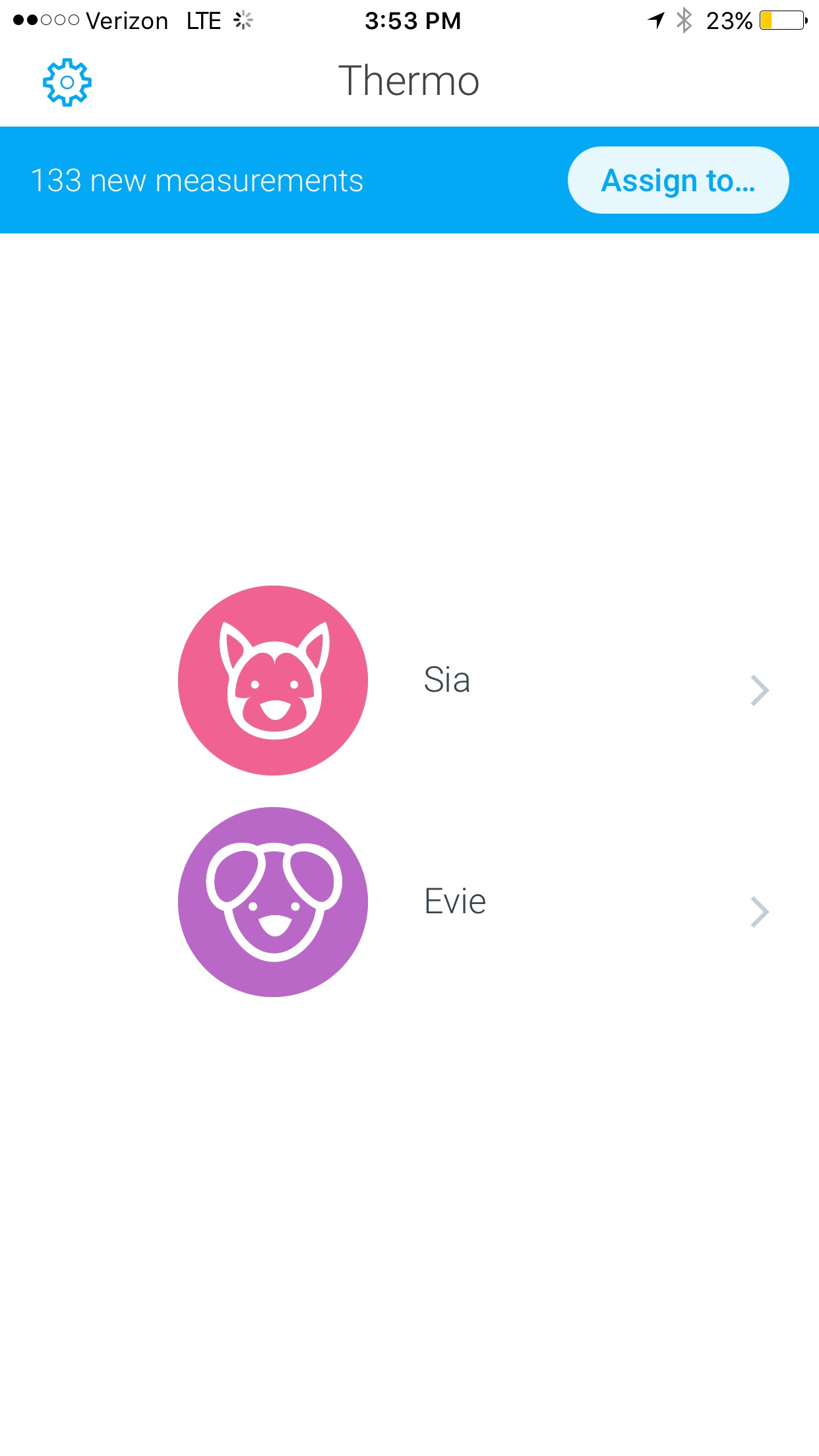 Measurements sync automatically with your smartphone. Based on age, fever history, and symptoms, the Thermo app gives advanced health advice. And in the app, Boston Children's Hospital provides Thermia, educational information on proper medications and dosages.
Thermo is FDA cleared, making it compliant with the highest health device standards in the world.
Includes a protective cap, and will sync via Bluetooth if Wi-Fi is not available.
BONUS: Other cool items that you might wanna take a look at for your home, your health, or your babies are:
Pulse O2: This amazing gadget not only tracks your steps, distance walked, elevation climbed and calories burned, but it also monitors your sleep cycles and measures your heart rate and blood oxygen level. You can wear it on your wrist, on your belt, or put it in your pocket.
Home Video/Baby Camera: After having my second baby, I invested in a video monitor and I have to admit that I WISH I would have gotten one with my first because it makes my workouts SO much easier because I have the ability to watch my baby during her nap as I exercise in my garage. This video monitor features a smart HD camera that you can livestream video from on your phone. You can also record video with a timelapse feature if you are using your camera for home security purposes. It also lights up with soothing colors and even plays lullabies for baby at night (or day!).
Aura Alarm Clock: This amazing alarm clock wakes you up with your favorite music thanks to Spotify. However, it does not alarm you to wake up in a jiffy-the songs and lights from the clock actually allow you to gradually wake up. During the night, optimized colors promote secretion of sleep hormones and the clock even comes with sound programs designed to induce sleep. Now THAT'S my kind of alarm clock!
This season, you cannot go wrong with ANY of the above. Whether it is for a friend, family member, or even yourself-go for it! And don't forget to use coupon code FITMOMMY20 for 20% off anything on the site except for STEEL HR before 12/31/16.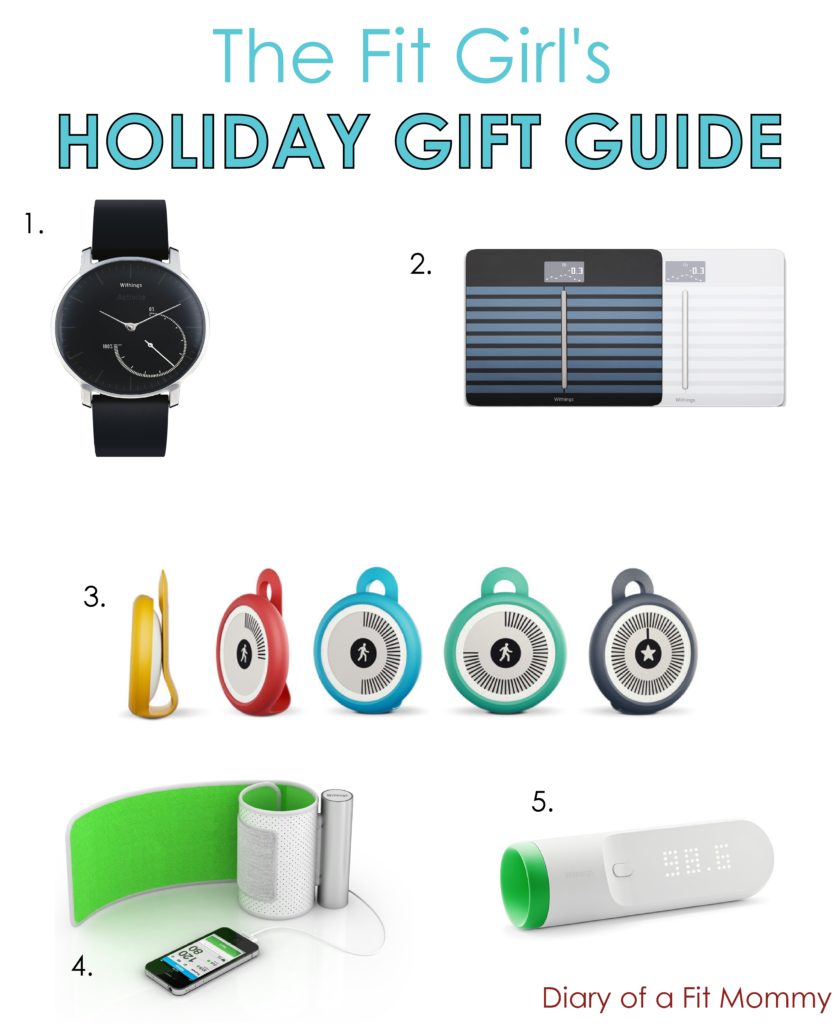 Your trainer and friend,