Fashion
Styling the Bump With Seraphine
I have been having the MOST fun in the last trimester with styling my ever-growing baby bump. One of my long time favorite maternity brands is called Seraphine.
I first discovered this brand with my last pregnancy over two years ago and have been in love ever since. What I personally love about the brand-other than the fashionable, high-quality pieces themselves-is that many of the items can be worn postpartum. Actually, most of the line is VERY flattering postpartum! Oh, and did I mention that they ship worldwide with free returns if you aren't happy?
I recently discovered the Lavender Blossom Knot Front Maternity Dress that Kate Middleton once wore. This actually makes the THIRD Seraphine dress that I own that was worn by Kate (great minds think alike, right?) and I can see why she loves this dress (oh, AND the brand). What makes me happiest is that it is certainly afforable for most and that it can be worn after pregnancy as it's nursing friendly due to the V neckline. Score!!
Though this dress comes in many different colors, I find the lavender floral print fun, flirty, and femimine. Even my husband agrees that it's "quite cute" on me. It can serve as a nice day dress or an evening date dress-whichever you choose!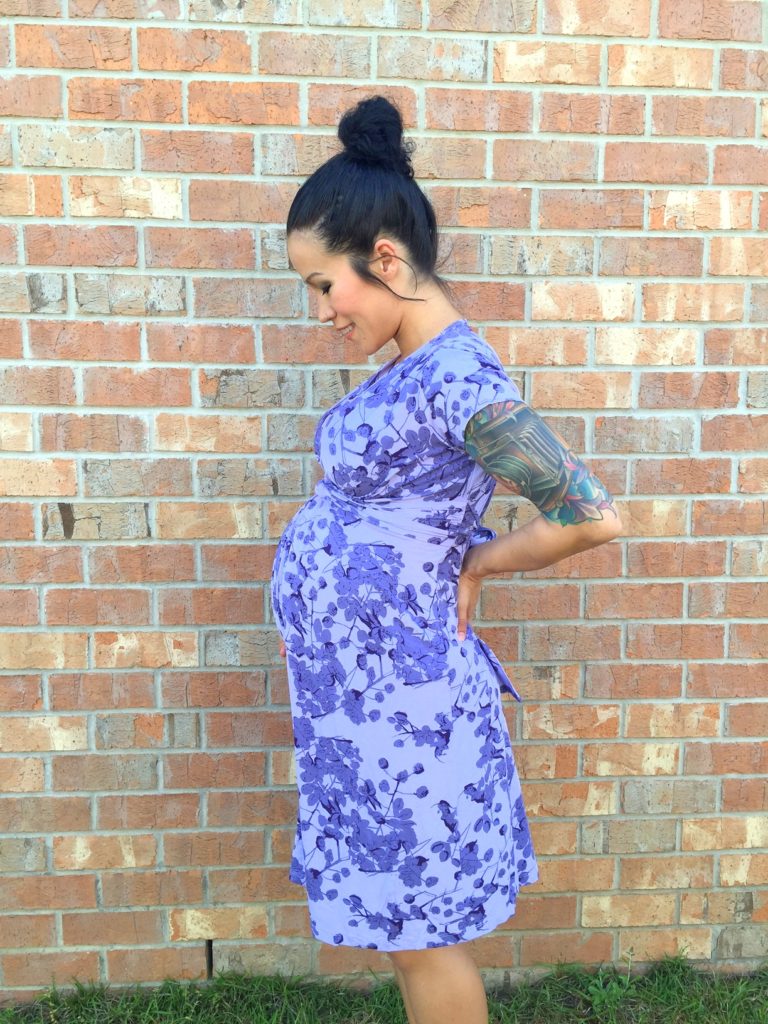 Being 8 months pregnant, I love how stretchy it is around my waistline-it sort of hugs my bump! I already know how this dress will fit after pregnancy and I can tell you it's well worth the price you pay because you can wear it forever.
My next newest addition to my pregnancy wardrobe is the Chambray Belted Maternity Shirt Dress from Seraphine. When I first saw this dress, it immediately caught my eye online, but I was not quite sure how it would workout on me. But, I didn't currently own anything denim so I figured, why not go all out and just try it? This dress told me to be bold, daring, and to just have fun.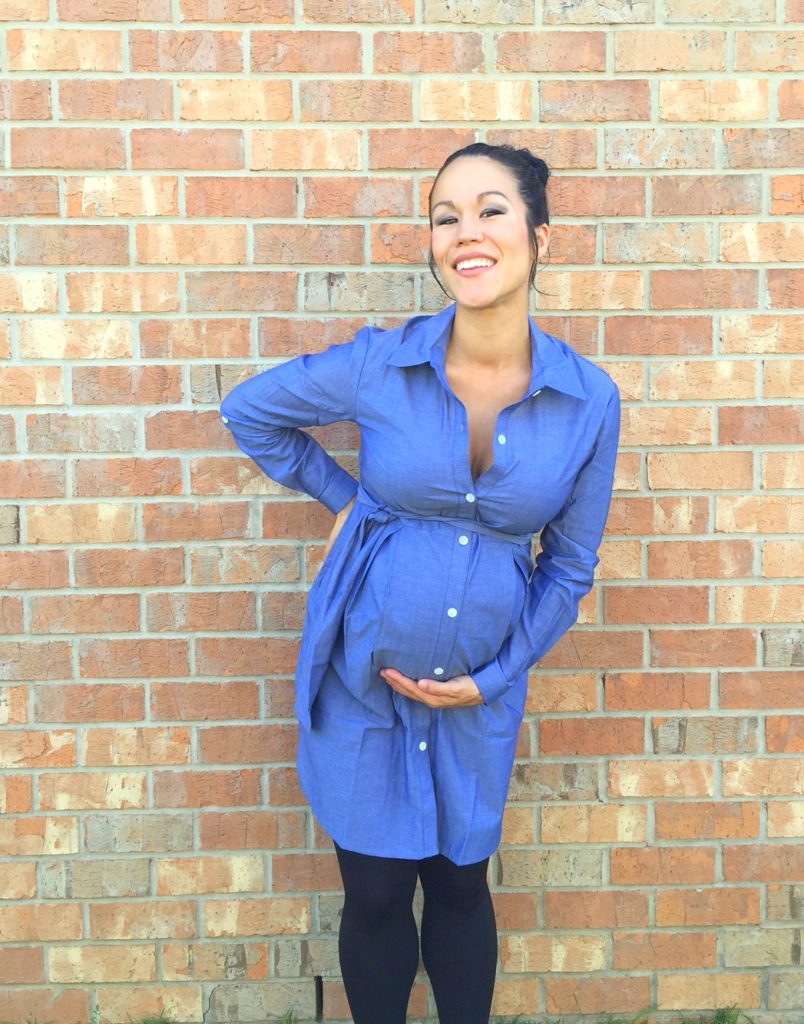 When it arrived, I loved the fact that the denim was a darker color. It was also MUCH softer than you would imagine! As I put it on, I found myself feeling very light and airy; not constricted like some outfits during pregnancy. I looked in the mirror and couldn't believe how darling this dress was! It also got the approval from my husband who said it was his absolute favorite of the two.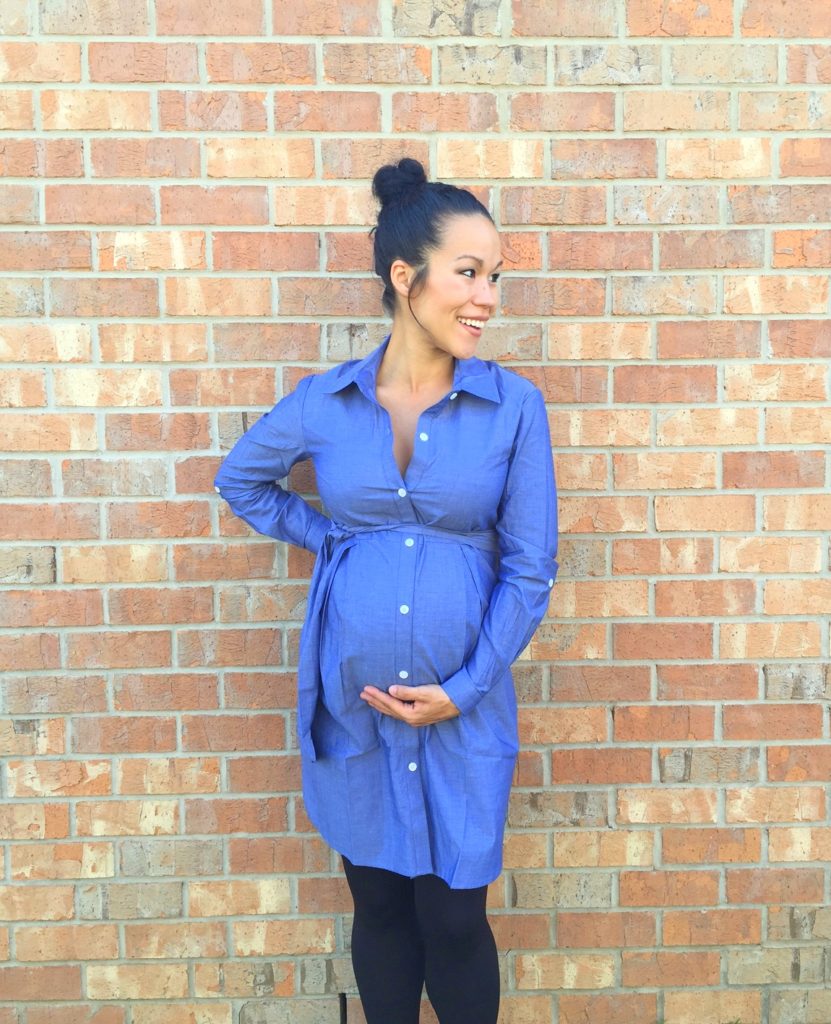 The fact that it is a button-down style also automatically makes it the perfect postpartum nursing dress. The denim sash can be tied however you want as it's not permanently attached and the dress stops right above the knee. I paired mine with black maternity leggings; however it certainly does not need them. I can find myself wearing this dress throughout every trimester and season as it's virtually the perfect year-round dress!
What are your thoughts on my new Seraphine dresses? Feel free to drop a comment below!
Also, be sure to follow Seraphine on Instagram and Facebook for the latest updates and newest styles to suit your pregnancy fashion or check out their website to get to shopping for a new stylish maternity wardrobe!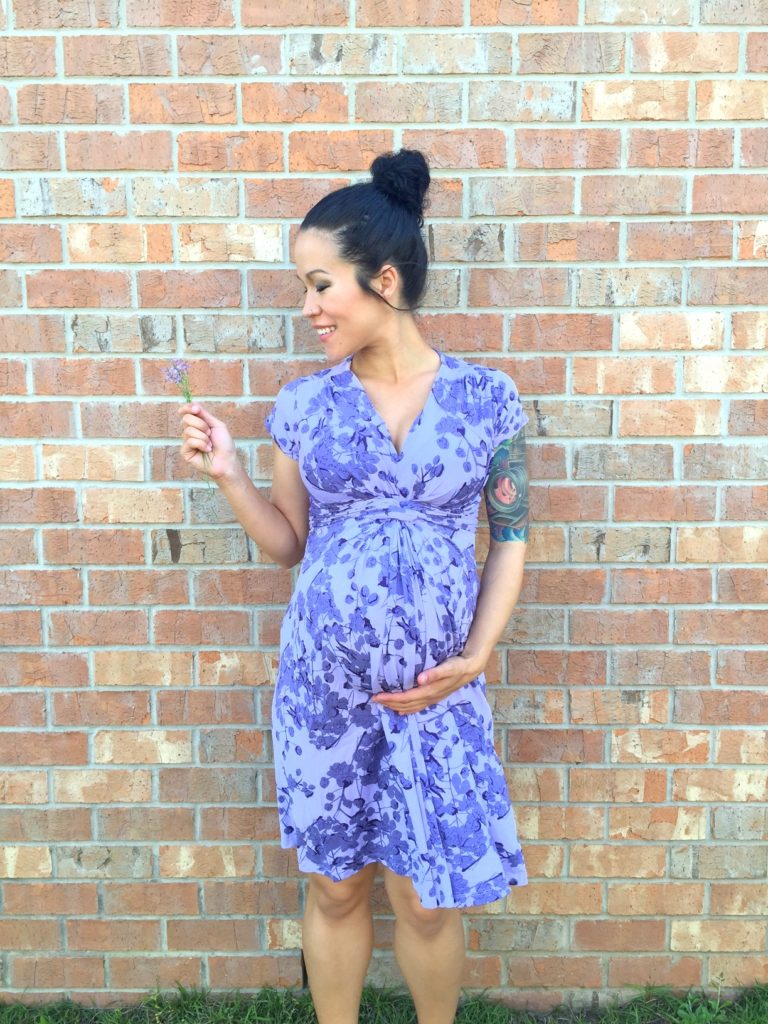 Disclaimer: I was given Seraphine dresses to test, at no cost. All opinions stated within this post are my very own.
Your trainer and friend,