Lifestyle
My Secret to Healthy Joints & Glowing Skin
This is a sponsored conversation written by me on behalf of Dr. Axe – Food Is Medicine. The opinions and text are all mine.
Disclaimer: This post is sponsored by Dr. Axe. All opinions are my very own.
Have you ever tried collagen before? I have been using collagen since my neck started giving me issues back in May. I had been experiencing joint discomfort so I figured why not try it?
After all, collagen is responsible for the health of your connective tissues and joints as well as keeping our bodies physically together! Within a few months, my neck pain-along with old knee pain-started improving! I was left baffled and amazed, to be honest.
Therefore, I recommend a collagen supplement to everyone, specifically Dr. Axe.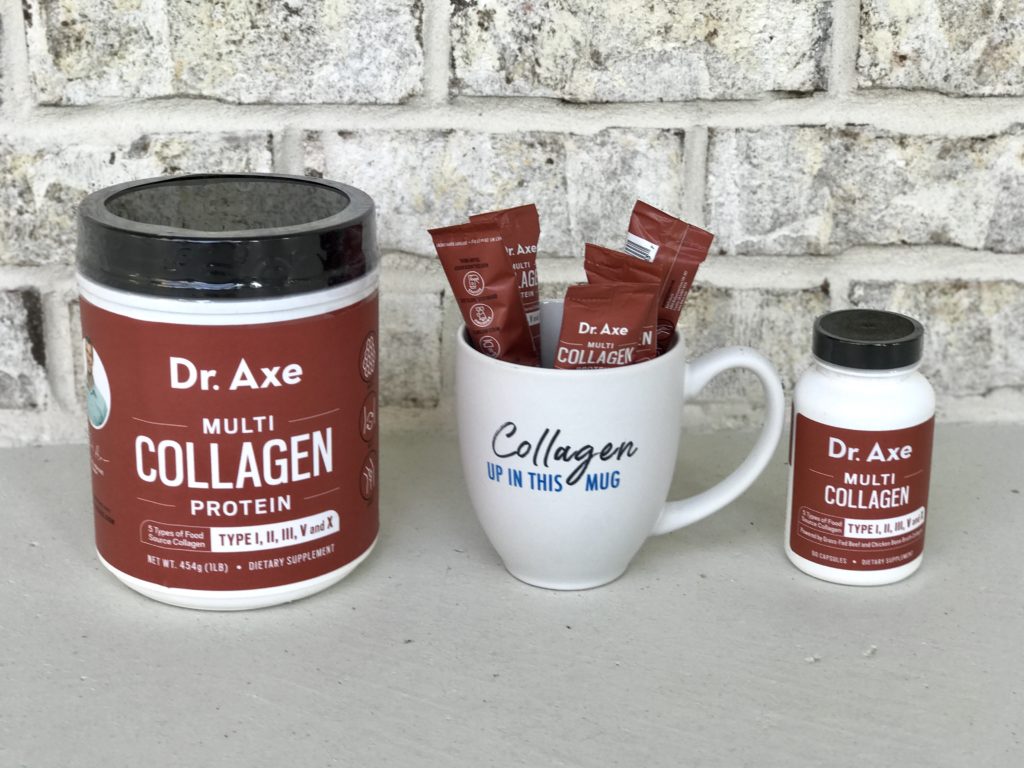 Dr. Josh Axe created a large line of collagen supplements to suit your every need. I decided to give the new Multi Collagen Protein a try since I am a daily user of protein powder. It would be like killing two birds with one stone! It contains Collagen Type I, II, III, V and X from Four Food Sources (beef, chicken, fish and eggshell membrane) and also contains 7 grams of protein per serving.
You can add it to anything because it is odorless and flavorless. Personally, I like mixing it into juices, soups, yogurts, or smoothies, but my favorite way is in my coffee. While it is mostly tasteless, some do sense a slight after-taste if mixed in water alone. It is so versatile because you can add it to almost anything-even pancakes and muffins!
The Multi Collagen Protein also comes in stick packs that you can easily take with you on the go. I will normally stash a few in my purse or diaper bag when I am out for lunch.
Other than being amazing for joints and connective tissue, it is also good for skin and gut health, too. My husband has digestive issues and back pain from a past car accident and he loves the Dr. Axe collagen line and uses it regularly as well as he has noticed some improvement.
Don't like the taste of the collagen in powder form? No worries-it also comes in a capsule form which you can view here. Something that I love about the Dr. Axe Multi Collagen Capsules is that it also contains clinically studied organic ashwagandha.
Here are some of its benefits:
Helps the body cope with stress
Promotes a calming, relaxing state of mind
Boosts energy and reduces fatigue
Helps enhance focus and mental stamina
Supports joint function and mobility
Helps support joint health as we age
Helps reduce stress-related carb cravings and weight gain
Helps promote more restful sleep
Whether or not your choose the powder or the capsules, I think you can definitely benefit from adding collagen to your diet. Check out all Dr. Axe products at https://store.draxe.com/.
Your trainer and friend,