Pregnancy
PREGNANCY: 33 Weeks Bump Update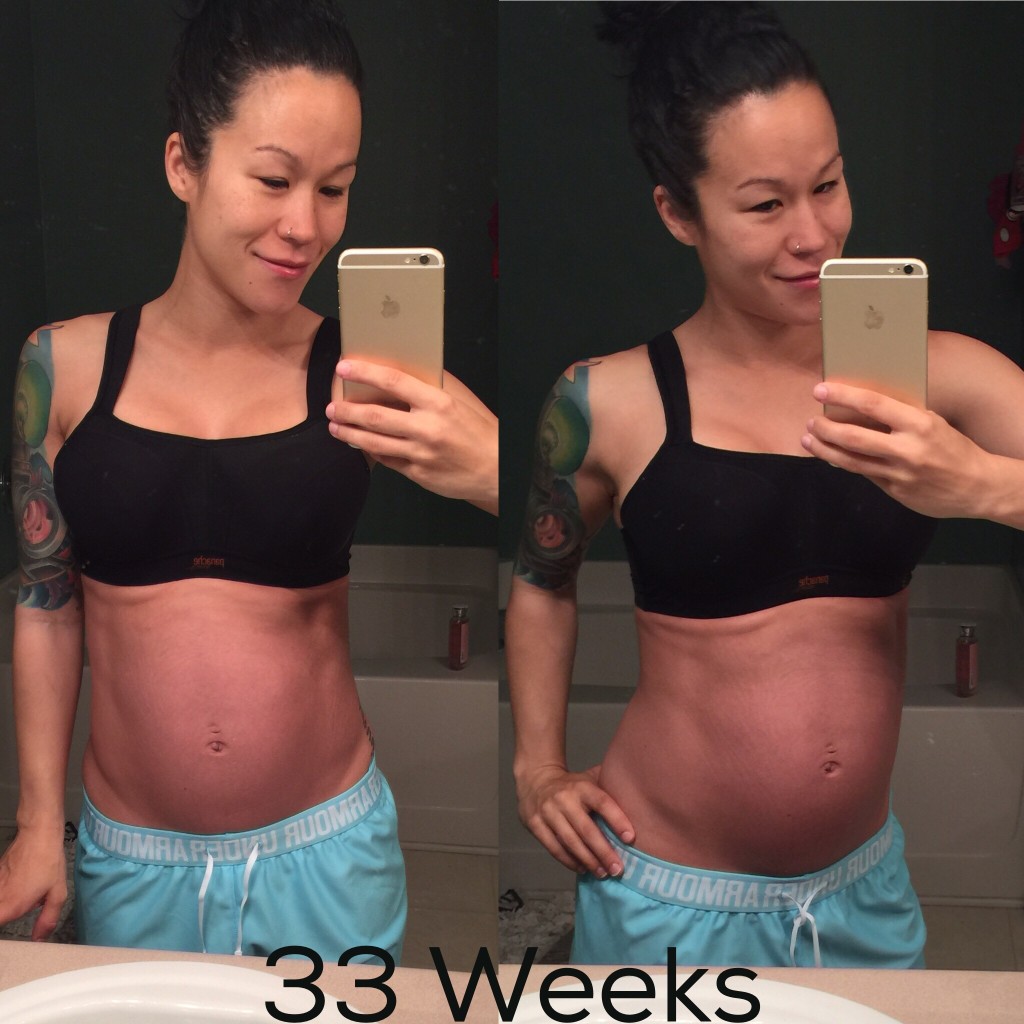 Total weight gain: 20lbs.
Maternity clothes? Here and there. Loving my Belly Bandit lifesavers that's for sure!
Stretch marks? My booty & thighs! Wait.. maybe those were old…
Sleep: Weird dreams I tell ya!
Workouts: Still going strong! 5 days a week with 30 minutes of cardio and 30 minutes of weightlifting. My prenatal workout program has definitely been coming in handy! Things are starting to feel funny, but I know I am in the homestretch!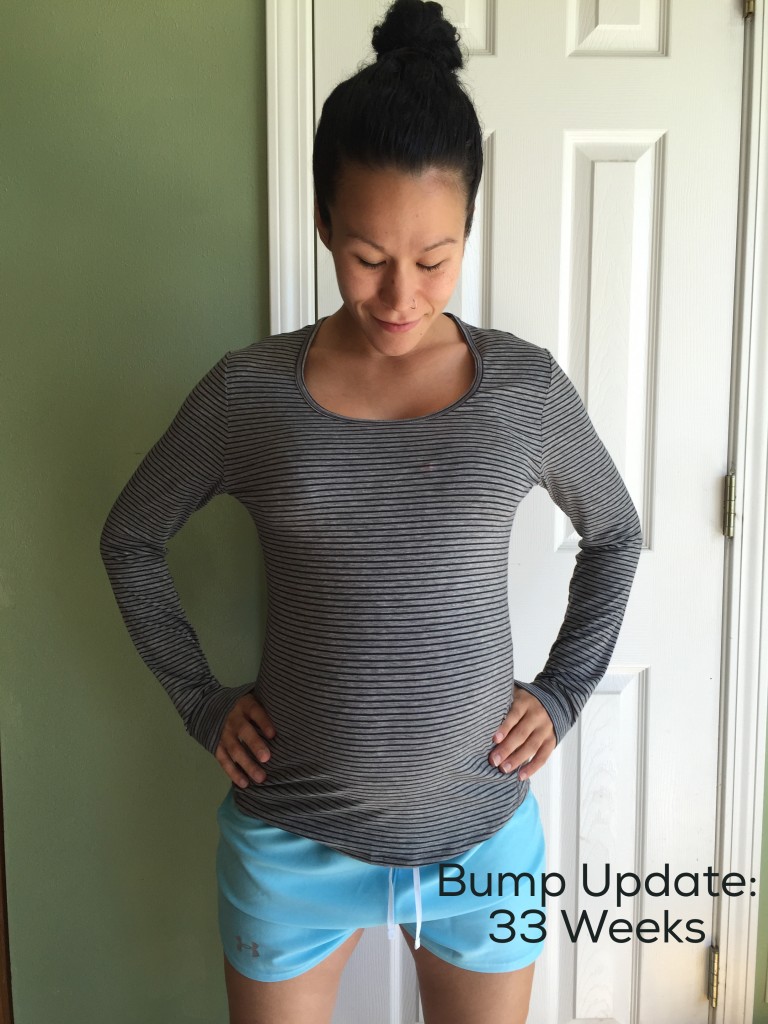 Diet: CHOCOLATE. Haha. All kidding aside, still healthy. About to get ready to make some crockpot meals, though.
Best moment this week: Going VIRAL on People, US Weekly, Daily Mail, The Sun, The Independent, Scary Mommy, Distractify, Elite Daily, and more. Did you see??? It was insane. I almost did not know how to deal… I also turned 27 this week! What a birthday 🙂 My husband got me a 90 minute massage and sent me a beautiful boquet of lillies!
Miss anything? Sleeping flat on my belly. Massages while laying on my belly.
Food cravings: Still CHOCOLATE. Ice cream. Cookies.
Anything making you queasy or sick? Nothing!
Gender: GIRL
Labor signs: Braxton Hicks contractions are starting to become more regular.
Symptoms: Tons and tons of movements. She loves to make herself known for sure 🙂
Belly button in or out? In! Sorta.
Wedding rings on or off: On
Happy or moody most of the time: Happy and thankful.
Looking forward to: A busy week hosting a few giveaways on my Instagram page and cleaning/organizing before baby gets here. FINALLY going to the chiro.. had to reschedule like 3 times due to things popping up!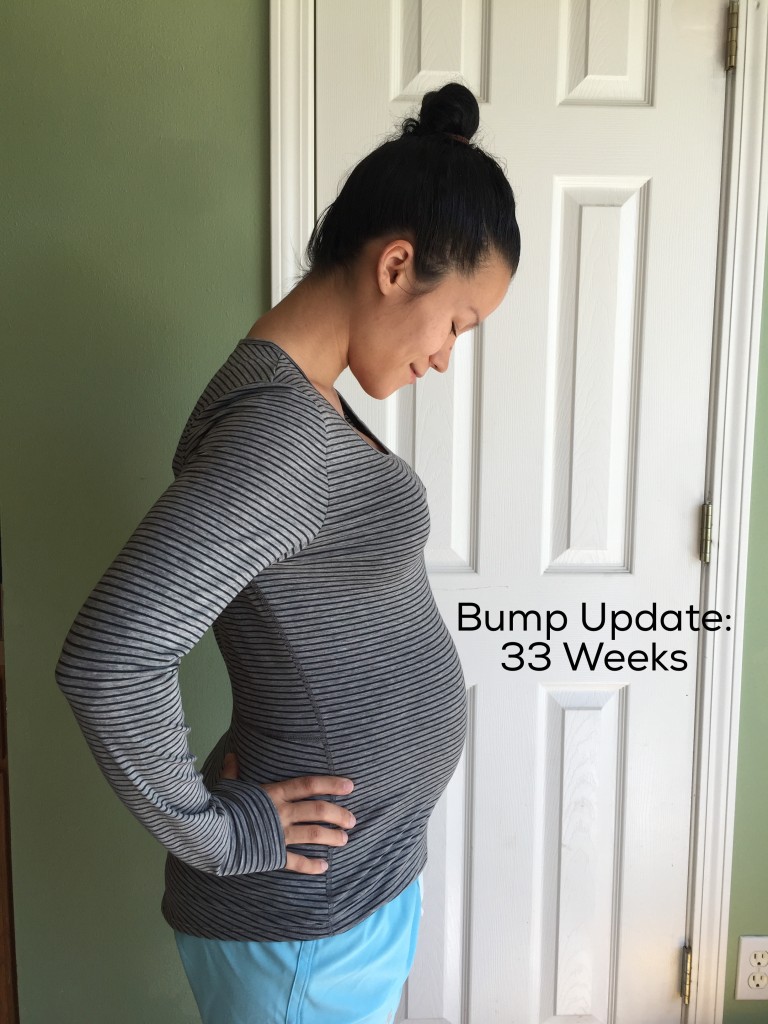 Your trainer and friend,