Pregnancy
PREGNANCY: 31 Weeks Bump Update
Total weight gain: 17lbs. I lost a pound this week because I have been nauseated for the last two days with zero appetite. However, it is back! (sorry for the bed head in the photos-its been nice lounging and relaxing for once)
Maternity clothes? Here and there. Loving my Belly Bandit lifesavers that's for sure!
Stretch marks? No new ones. I finally had to take out my regular belly ring though and replaced it with a maternity belly ring instead.
Sleep: Meh… its hard to toss and turn these days, but still fine!
Workouts: Missed one day this past week due to being sick to my stomach. My prenatal workout program has definitely been coming in handy!
Diet: CHOCOLATE. Haha. All kidding aside, still healthy. About to get ready to make some crockpot meals, though.
Best moment this week: Going out on a date with my hubby to The Melting Pot and having our maternity photos taken!
Miss anything? Sleeping flat on my belly. Massages while laying on my belly.
Food cravings: Still CHOCOLATE.
Anything making you queasy or sick? Nothing!
Gender: GIRL
Labor signs: Braxton Hicks contractions are starting to become more regular.
Symptoms: Tons and tons of movements. She loves to make herself known for sure 🙂
Belly button in or out? In! It never popped out last time even though I was kind of waiting for it to!
Wedding rings on or off: On… when I remember haha. Pregnancy brain is so real. I would forget what I had for breakfast if I didn't take pictures of it!
Happy or moody most of the time: Happy and thankful.
Looking forward to: Going to the chiropractor for the first time ever this week! (was supposed to go last week, but my son was out of school for spring break so I couldn't get a break)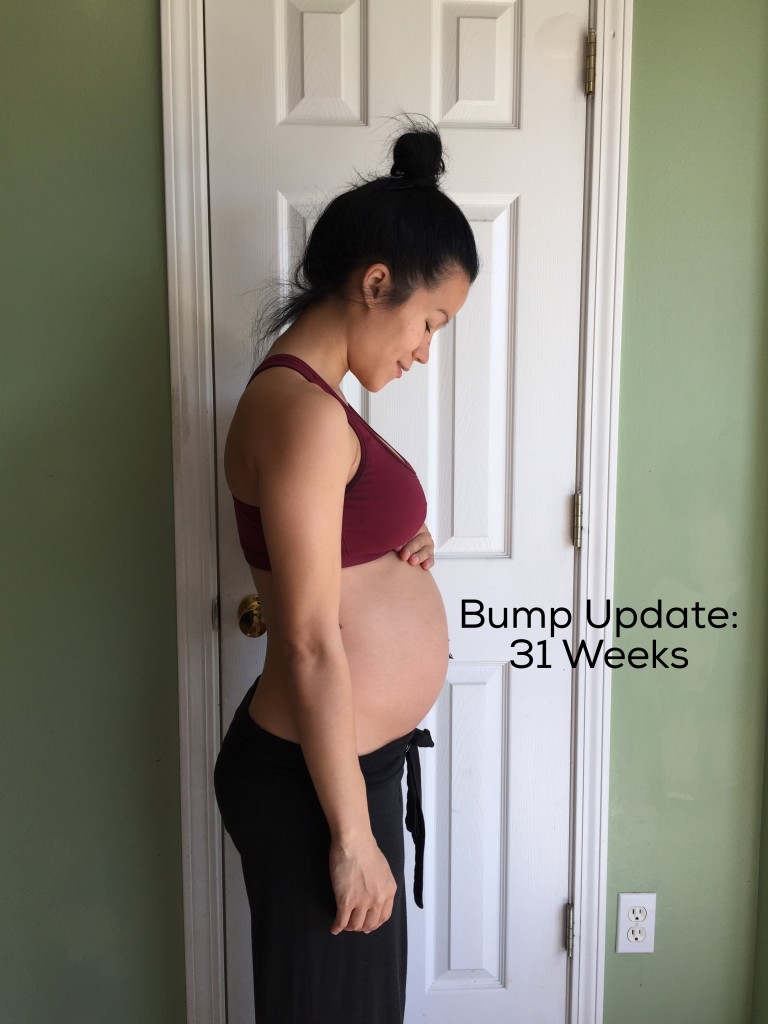 Your trainer and friend,