Pregnancy
My Blanqi Maternity Must Haves from SugarBabies
As I am cruising on through the 3rd trimester of pregnancy, things are getting a teensy weensy bit good bit harder! My back and round ligament pains are getting worse and I am starting to feel fluffier all over.
Thankfully, I have discovered a couple of things to help take care of ALL THAT and more. Lo & behold, my outfit from Blanqi will turn your pregnancy from wham into GLAM, thanks to my family at Sugar Babies Boutique.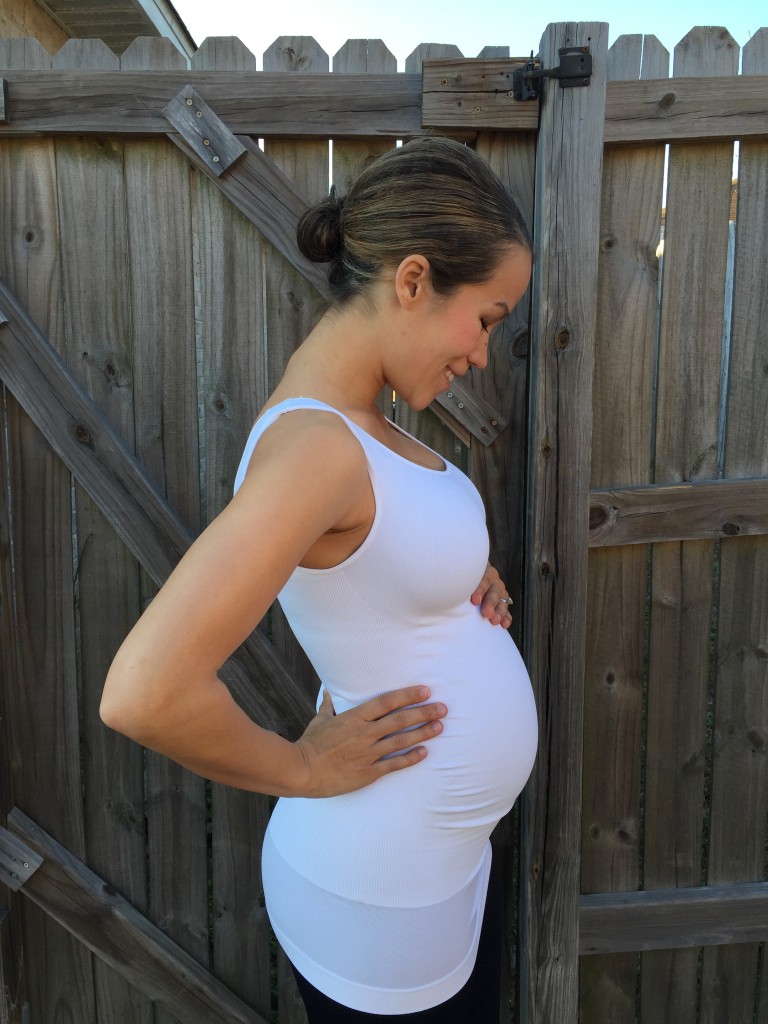 I cannot even begin to express how much I love my Blanqi High Performance Belly Support Tank. This pregnancy has been a harder than my first because I am physically more active while working out and chasing my toddler around all day. When my belly, pelvis, or back starts to ache, I immediately throw on this tank and I can honestly say that this is probably my favorite piece of maternity wear that Blanqi makes!
If you can remember, I wore Blanqi during my first pregnancy and fell in love with the brand when I tried their Body Styler (which I absolutely still recommend) though I am having a hard time deciding which I like better when compared to this tank.
The maternity tank itself isn't just another "maternity tank" on the market-it has a lot to offer. Don't like white? No worries, it also comes in black.
Also, I love wearing it out and about by itself or underneath a tight fitting shirt since it's highly similar to shapewear and hides my growing hips quite perfectly. SCORE!!
Here's a few features you can expect from this tank:
STYLE: Belly Support Tank Top, knit-in belly support belt helps support baby weight while keeping a streamlined look. Wear alone or as a layering tank.
LEVEL OF SUPPORT: Moderate, medium support for all day wear.
BENEFITS: Longer length keeps your loose and unbuttoned pants in place like a bellyband.
COVERAGE: Fully opaque belly and chest coverage.
FINISH: Luminious, but not shiny. Smooth to the touch inside, perfect for sensitive skin prone to stretchmarks. Breathable, moisture-wicking finish keeps you cool and dry helping you stay active and healthy.
My second maternity must have from Blanqi are the Blanqi High Performance Belly Lift & Support Leggings. These leggings make my booty look good GREAT. Just thought I would throw that out there. I have been so self conscious lately with the extra weight gained in my hips and thighs that when I wear these leggings, I forget all about it because it hides everything perfectly. Okay, on to what it really is made for!
I think I find myself living in these leggings most days. Actually, I KNOW for a fact that I live in these leggings-you can even ask my husband! They are so comfortable that I actually sometimes sleep in them at night. And yes, you can absolutely wear these leggings out and about because the material is not see-through so it's a win/win!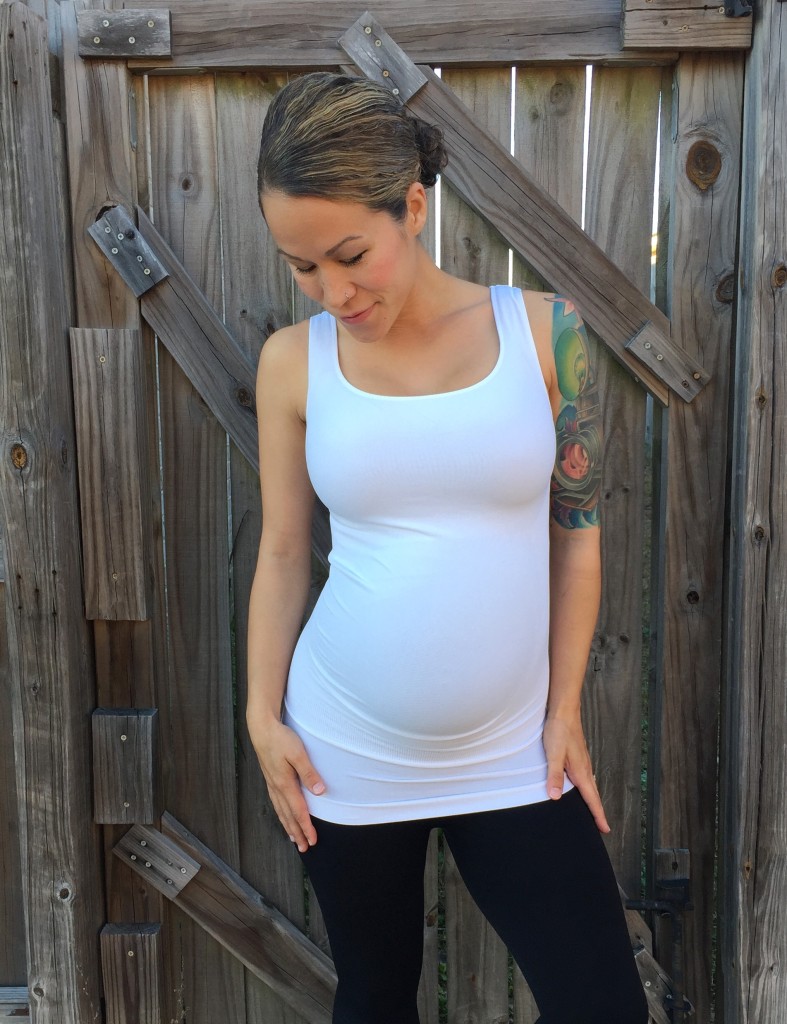 What you can expect from these leggings:
COLLECTION: Style your legs instantly modern with our signature BLANQI BLACK collection.
STYLE: Dressed up or down, these are your go-with-everything leggings. Innovative built-in belly support band. Seamless for a smooth and fashionable fit, with no unsightly seams up the middle.
LEVEL OF SUPPORT: Moderate: Medium support for all day wear.
SUPPORT BAND: Over-the-belly support eases the strain and pain of baby weight.
FINISH: Moisture-wicking finish allows for breathable comfort – smart with an edge. Matte with subtle sheen.
COVERAGE: Semi-opaque, perfect for layering and daily wear.
CARE: Hand-wash preferred. If necessary, gentle cycle in lingerie laundry bag on cold. Line dry
FROM THE GIRLS: These are to be worn snug- perfect to hold 'everything in', but can go sheer if overstretched. If you are in-between sizes, we recommend sizing up to keep your bum matte and covered. Wear seamless underwear so no lines show through.
The leggings fit perfectly and securely over the belly OR you can roll the belly band down if it's more comfortable to you. Since you can roll them down, I do not see why you couldn't go on to wearing these leggings after delivery!
Overall, I simply couldn't have the tank without the leggings-they just GO TOGETHER! If you are pregnant, I highly recommend trying these out as it will change your entire pregnancy or if you know someone who's pregnant, this is the perfect gift!
Be sure to head on over to Sugar Babies to check out their entire Blanqi collection. They are one of my favorite online boutiques because they are basically a one-stop shop for when you are a mom as they offer the cutest baby clothing, meal time must haves, great things for moms, diapering and breastfeeding needs, baby carriers, car seats, and stellar nursery finds. You might become a little addicted with the shop…
Oh and did I mention that this outfit can be worn out and about as well? I paired my Blanqi maternity leggings and tank with a blazer and BOOM! I was date night ready!
Simple as that!
What are your thoughts on this outfit?
Your trainer and friend,