Postpartum
My 8 Real Life Postpartum Must Haves
Looking and feeling your best during the postpartum stage can feel nearly impossible. But I have a few amazing things that have made me feel sexier and better than ever-not to mention, shrink my belly, my hips, and help me to look better in my clothing.
Let's face it, we all want to "snap back" to our pre-pregnancy selves after a baby and it can seem like an eternity before we do. These 8 must haves of mine are items I am currently using that have helped me to get my abs and body back within days after giving birth to my daughter. Not only that, they make me FEEL GOOD about my postpartum body. Because every stage of our lives should be celebrated! Motherhood is so beautiful, guys!
Here are my 8 real life postpartum must haves that you will want to try for yourself and luckily, they are all from one place! Use code SIA15 for 15% off ALL Belly Bandit goodies.
First things first, I love my Mother Tucker Corset from Belly Bandit. Since my postpartum girdle no longer fits me because my tummy has shrunk down so much, I have switched to the corset which cinches your tummy pooch, waist, and hips even further. No, it is NOT a waist trainer-this is a corset that uses gentle compression to reduce swelling and to repair those weak abdominal muscles or what I like to say, "puts them back together." I wear my corset under clothes and around the house and I like to pair them with my Mother Tucker Leggings as you can see below.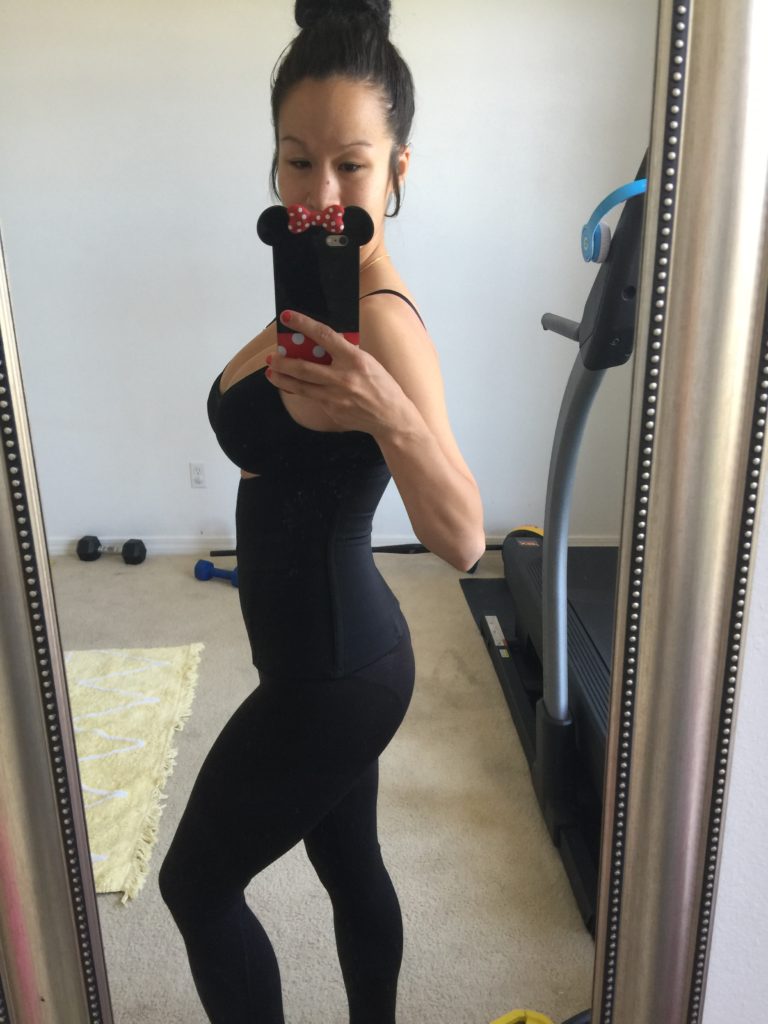 When I walked out of the room, my husband said "WOW." I gotta admit-it is a pretty sexy piece, unlike the girdle.
I absolutely love this thing!! Its a great transition piece after you are done wearing your Belly Bandit postpartum girlde.
These supportive, non-restrictive leggings are the perfect choice from the couch to the hiking trail. The under-belly support band will ensure comfort, and the side pocket is both convenient and cute. These leggings are made to be worn before, during and after pregnancy so you will get a lot of use out of them!
Belly Bandit Postpartum Girdle and the Hip Bandit
Ok guys, the MVPs here to getting your body back after baby. If you do not invest in anything else, I would highly recommend at least getting a Belly Bandit Postpartum Girdle and the Hip Bandit. You can wear them together like I did or wear them separately-though when I wore them together, I saw maximum benefits as it was nice having my tummy shrink along with my hips. For more on why I chose to wear the girdle and why you should to, click here. I strapped these two products onto me within two hours after giving birth with both babies. What is great is that you can use these over and over again with your other deliveries. You really do not want to give birth without it! TRUST ME ON THIS!!!
Belly Bandit Mother Tucker Leggings  and the Bandita Nursing Bra
Two more of my postpartum must haves are my Mother Tucker Leggings and my Bandita Nursing Bra. The Mother Tucker Postpartum Leggings are PHENOMENAL. I have tried other brands (Blanqi, Spanx, Yummi) and these postpartum leggings are by FAR wayyy better than anything else out there. The level of compression that you get is high and it really does a great job at masking a tummy pooch and large hips & love handles while shaping and lifting your booty and thighs. I felt SO sexy in these leggings and I actually choose these to wear on my date nights out-and when I just want to feel good around the house. Hell, I even wear them to the grocery store-who am I kidding? Worth the money! The other thing here is the Bandita Nursing Bra which I am addicted to. Unlike most nursing bras, this one does not look awkward underneath clothing and it is so comfy. It has built in cups so your big nursing nipples won't show through! HA!
Belly Bandit Mother Tucker Nursing Compression Tank
Another postpartum must have from Belly Bandit is the Mother Tucker Nursing Tank. It is so easy to nurse in this thing, but also looks great to wear out and about. I wear it in addition to my Mother Tucker Leggings when I have a nice outing. The compression level is high and it does its job at masking a tummy pooch and your love handles while making breastfeeding easier on you and baby.
Last but not least, if you are planning on wearing something a bit tight out, I would suggest getting the Mother Tucker Shorties. It is wonderful for when you do not want any panty lines to show as it is invisible underneath clothing. Not only that, it lifts your booty and slims your thighs while hiding a tummy pooch and love handles. No lumps or bumps to be seen-only a sexier, smoother silhouette.
Have you guys tried any of my postpartum must haves? What were your thoughts?
If you cannot make it to a gym and need to workout from home, try my new Strong Body Guide that is helping busy women worldwide get into their best shape ever. Little to no equipment needed for most moves!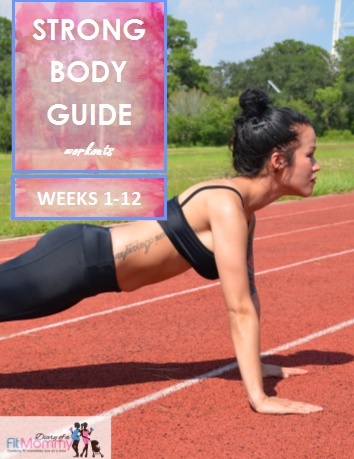 Buy now
In this guide, you can expect:
– ✅ 12 weeks of workouts that can be done at home with little to no equipment.
– ✅ 225 pages long
– ✅ Each workout takes less than 30 minutes-great for busy schedules.
– ✅ step by step instructional picture examples of every move
– ✅ no gym required
– ✅ exercises focus on hiit, strength training, and plymetrics
– ✅ download on any device
– ✅ build a lean tone stomach, butt, thighs, and arms
– ✅ download instantly from anywhere
– ✅ promote fat loss & boost metabolism
– ✅ contains cardio and stretching routines as well!
– ✅ full exercise glossary with images and instructions for every move
*All guides are digital ebooks available instantly worldwide. Compatible on all devices – Android, iPhone, iPad, Kindle, Nook, Computer, Mac.
Your trainer and friend,