Lifestyle
Join the #FierceFemalesHub and Come Chat With Us!
This is a sponsored conversation written by me on behalf of SpokeHub. The opinions and text are all mine.
Disclaimer: I was asked by Carusele to participate in the #FierceFemalesHub campaign, sponsored by
SpokeHub. Although I have been compensated, all opinions are my own.
We, as women, are so powerful. When we band together, we can do even MORE amazing things! I am proud to be a part of the #FierceFemalesHub campaign that is going on this month on the SpokeHub app. SpokeHub is a new social platform centered around keeping the conversation ongoing and top of mind rather than as a secondary focus as other platforms tend to do at times. It includes various Hubs anyone with the app can join or create based on their interests. SpokeHub allows you to follow topics instead of friends so you can easily talk with others who care about the same things you do. There are fun new features that have just been added which include Augmented Reality, live scoreboards and Polls! Simply scan a designated logo, for any participating hub, for a unique user experience in AR.
For all you sports lovers, bask in the convenience of a live scoreboard while your favorite sports team is playing. You'll be able to chat in the hub and see the score all in one place, perfect when you can't get to a TV! Interact with specific hubs by participating in polls which allow you to vote on topics you're interested in and be part of the conversation in a different way. Express your individual communication style within each of your hubs by sprinkling in gifs, links, videos and images for good measure and keep the conversation alive!
Through this app, we are able to discuss all sorts of topics to help bring positive messages, such as women empowerment and bonding together, to the forefront. The #FierceFemalesHub derives from the recent exposure women have received in the news and around the world with topics ranging from body positivity and how we view ourselves, to more serious topics such as #MeToo, and how women are treated differently in society, etc. We can, and will, chat about anything!
Although the hub is an ongoing conversation, on August 20th at 10am CST. I will lead an hour long chat segment and share my expertise on women's health and fitness when it comes to pregnancy, postpartum, and even just in general! We'll even hit on a body positive message and my stance against cyberbullying. Throughout this month, I will be sharing little reminders on my social media for this specific one hour long chat in the SpokeHub app so you can join along!
Stay tuned and make sure you download the app ahead of time if you are interested in joining us and the conversation. See details below.
Before my chat segment, I encourage you to participate in the other hosted chats being led by other amazing Fierce Female hosts. They will cover topics such as "Women in Business", "Celebrating Moms" (including, struggles with infertility), and "Pursuing Your Passions Without Compromising Your Sanity". And, if you don't want to wait for the hosted chats, feel free to start your own uplifting and encouraging chat directly in the hub, you are a Fierce Female after all! Chats are more fun with friends, make sure you invite yours to join so everyone can participate. You won't want to miss it!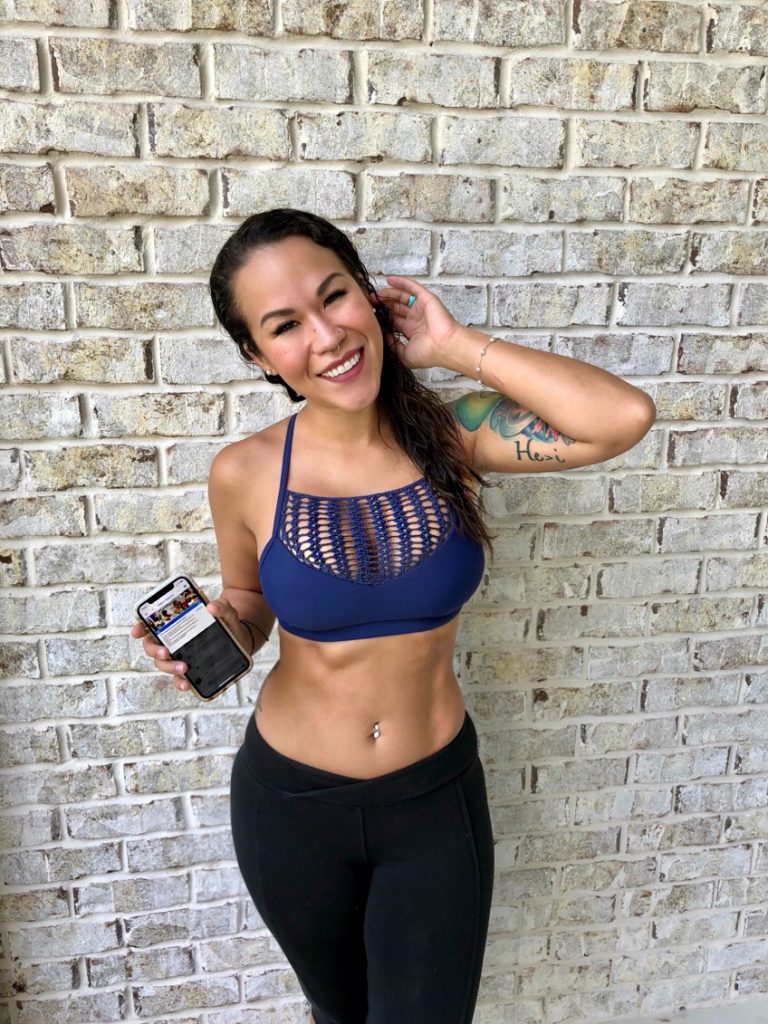 To join in, download the SpokeHub app from the App Store or Google Play and join in the ongoing #FierceFemalesHub conversation.
Your trainer and friend,