Diet
How to Beat the Thunder Thighs
My biggest target on my body are my THIGHS! They are the hardest to tone and the first area I put weight on. When I lost 45lbs, I saw a huge difference in my legs-I got the slim legs I had always wanted and dreamed of. It was not easy, but this is basically how I got rid of my thunder thighs.
First know that there is no way to spot reduce or to target one area of the body. To lose fat, you must decrease your OVERALL bodyfat percentage. That is exactly what I did when I lost all the weight. I did not just notice my legs getting into shape, EVERY piece of my body looked chiseled and amazing.
To decrease your overall body fat percentage:
eat a clean diet

stay away from sugar (sweets) and hi-carbs like pasta and white rice

eat primarily protein and good fats

CARDIO (running, swimming, jogging)

strength training for your legs (leg press, squats, etc)

Stretching (yoga, pilates)

take a multivitamin and fish oil daily
And that pretty much sums it up. I ate clean for the most part. Its honestly 80% diet and 20% working out.
Ditch those junk foods, make yourself a healthy grocery list, and get to shopping for a healthier life
Be sure to watch the video below for a full demonstration of all the exercises!
Want to build a better body in just 12 weeks?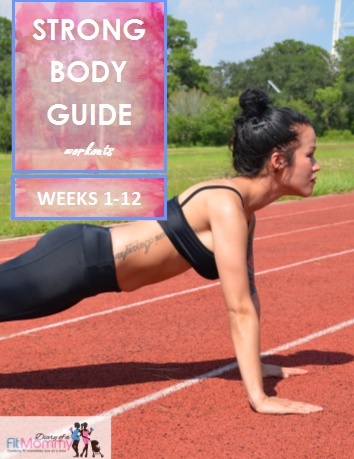 Welcome to the Strong Body Guide.
In this guide, you can expect:
– ✅ 12 weeks of workouts that can be done at home with little to no equipment.
– ✅ 225 pages long
– ✅ Each workout takes less than 30 minutes-great for busy schedules.
– ✅ step by step instructional picture examples of every move
– ✅ no gym required
– ✅ exercises focus on hiit, strength training, and plymetrics
– ✅ download on any device
– ✅ build a lean tone stomach, butt, thighs, and arms
– ✅ download instantly from anywhere
– ✅ promote fat loss & boost metabolism
– ✅ contains cardio and stretching routines as well!
– ✅ full exercise glossary with images and instructions for every move
*All guides are digital ebooks available instantly worldwide. Compatible on all devices – Android, iPhone, iPad, Kindle, Nook, Computer, Mac.
Your trainer and friend,