Fitness
How to Balance Working Out With a New Baby
It is no secret that a new baby can derail your old routines. This is totally true when it comes to working out! I remember before my son was born, I would make it a priority to wake up at 5:30am before work at the clinic and drive to the gym. After he was born, this just wasn't feasible anymore because I had quit my job to stay at home with him. Let's face it-while you totally can take a newborn to the gym, it is frankly pretty tough to do.
Fastforward to 2 and a half years later, I now have a 2 1/2 year old AND a 3 month old. I still find time to fit fitness into my daily routine 5 days per week though I still do not make it to an actual gym very often. I get asked all of the time, "how do you do it?"
Mamas, you have got to get creative and invest a little! If there is a will, I promise you that there will be a way. Nix he excuses and use my tips to balancing your fit life with a new baby.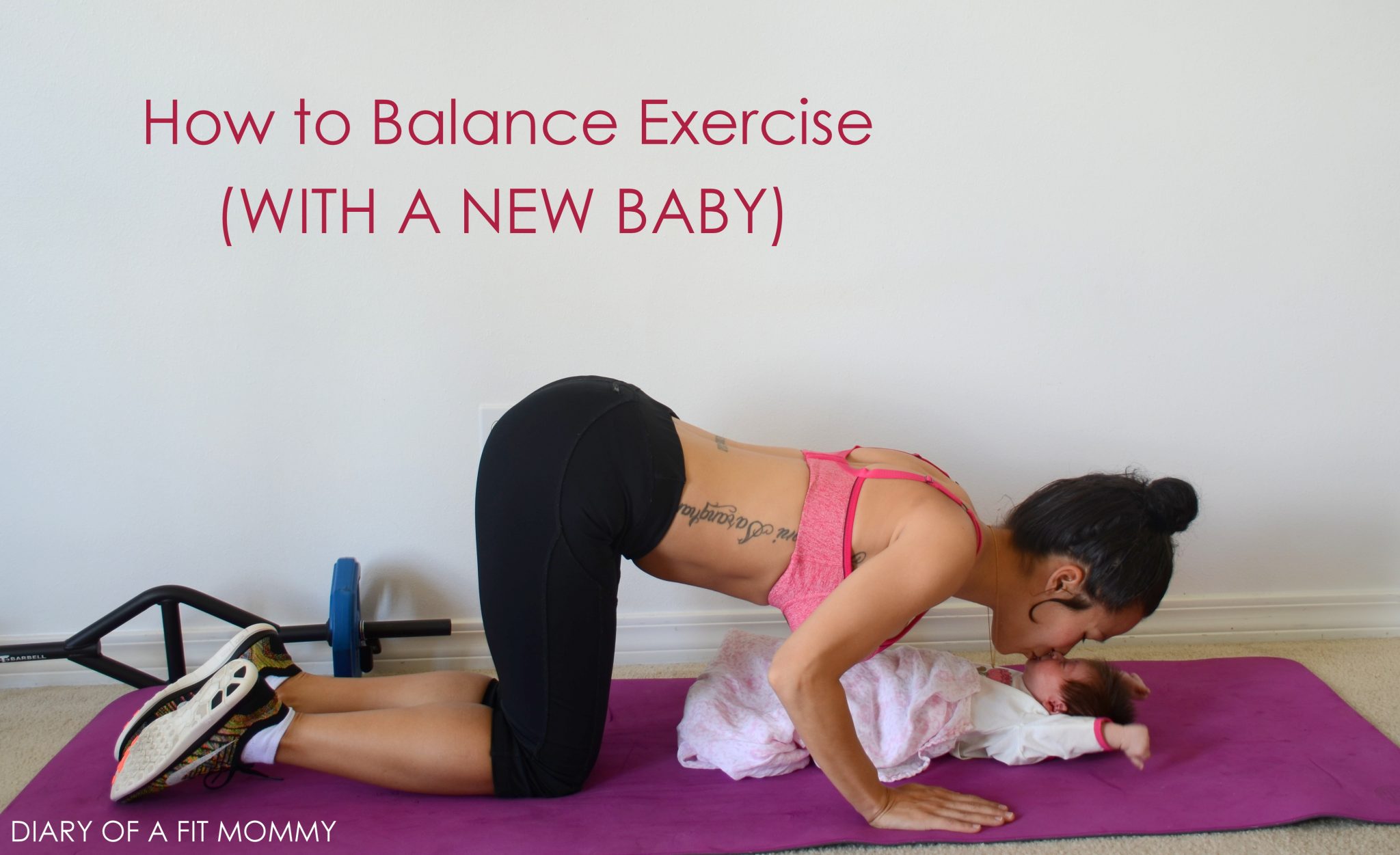 Here are 7 ways to balancing working out with a new baby:
Workout together. You might be laughing at me or rolling your eyes-or both-but I am SERIOUS. If you baby won't nap and you cannot find the time to get your workouts done, place your baby in a stroller or wear them while you do some squats or go for a walk. I usually stroll my son while wearing my daughter if I have them both with me. Your kiddos can either be an excuse or a help. My advice? Use them as your weights and make it a fun family affair because you will not only be doing yourself a favor to your health, you can bond with your kiddos at the same exact time.
Build your own gym. No, you do not have to spend hundreds of dollars to create a gym at home, but you should invest in a few notable pieces of equipment such as a dumbbell or two. To see what I personally have in my own home gym, click here to see it all! Having your own gym equipment helps you to stay motivated and it is such a huge convenience for the busy mom.
Plan with your spouse or partner. If I am having a super busy day, I will sometimes wait for my husband to get home to watch our daughter while I get my sweat in. I work and run a business from home so things can get a little hectic to where I have to put my fitness off until later in the day, but regardless I make sure it gets done before my head hits the pillow at night.
Multitask. Doing chores? Why not do a few squats while you are folding laundry or giving the kids a bath. Sneak in a quick workout wherever, however you can. If you can make time for Facebook or social media, do some squats while you are staring down at your phone. It takes a little creativity, but it also makes fitness fun!
Choose HIIT style workouts. HIIT workouts are my favorite because they are fast, effective, and normally do not take long to do! In my new Strong Body Guide, I offer HIIT workouts and circuit workouts that are perfect for the busy mama.
Workout when baby naps. Some of you are probably saying in your head, "Well my baby never naps" or "does not nap for long." In that case, go to tip #1 and include them or have your partner watch them for a bit. For the rest of us who has napping babies, utilize that time wisely. I get that there are ten thousand chores to be done, but you have got to do something for yourself in order to keep yourself sane and happy. The chores can wait-your health cannot. Go get a quick 15 minute workout in and then unload the dishwasher. Or workout in between rounds of laundry.
Make it a priority. When it all comes down to it, you either want to get fit or you don't. There's no excuses about it. I have known some people out there who don't have any arms or legs-and they still manage to workout-yeah, crazy right? If that does not motivate my capable self, I don't know what would! Do not feel selfish about making your health a priority. You need to set a good healthy example for your family and to let working out be your stress relief. Happy mama equals a happier family and trust me, I am sure your family wants you around for as long as possible-SO TAKE CARE OF YOU!
If you cannot make it to a gym and need to workout from home, try my new Strong Body Guide that is helping busy women worldwide get into their best shape ever. Little to no equipment needed for most moves!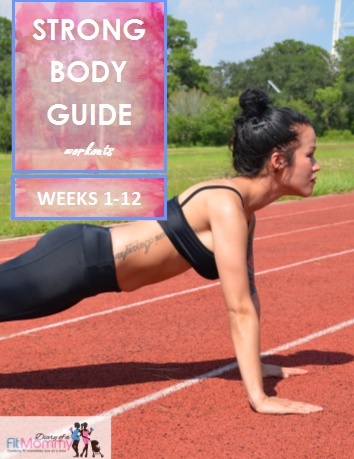 Buy now
In this guide, you can expect:
– ✅ 12 weeks of workouts that can be done at home with little to no equipment.
– ✅ 225 pages long
– ✅ Each workout takes less than 30 minutes-great for busy schedules.
– ✅ step by step instructional picture examples of every move
– ✅ no gym required
– ✅ exercises focus on hiit, strength training, and plymetrics
– ✅ download on any device
– ✅ build a lean tone stomach, butt, thighs, and arms
– ✅ download instantly from anywhere
– ✅ promote fat loss & boost metabolism
– ✅ contains cardio and stretching routines as well!
– ✅ full exercise glossary with images and instructions for every move
*All guides are digital ebooks available instantly worldwide. Compatible on all devices – Android, iPhone, iPad, Kindle, Nook, Computer, Mac.
Your trainer and friend,