Here's Why Every Parent Needs sofatutor
As a mother with two school aged children, I know how important it is to help them with their school work. Personally, schoolwork can be super daunting for my son once he gets home and so I decided to find a fun way to keep him learning from the comfort of our home-welcome to my review of sofatutor and why every parent needs this useful learning tool at home!
What is sofatutor?
Sofatutor is an online learning platform for children grades Kindergarten to sixth grade. With subjects such as math, English language arts, science and social studies, there are over 10,000 tutorial videos, over 43,000 interactive exercises, and almost 38,000 worksheets for all grade levels. It doesn't stop there because sofatutor is always adding new content to help your children learn. Soon there will be content for middle school so stay tuned! But what I find most fascinating is that all curriculum is created by teachers and educators!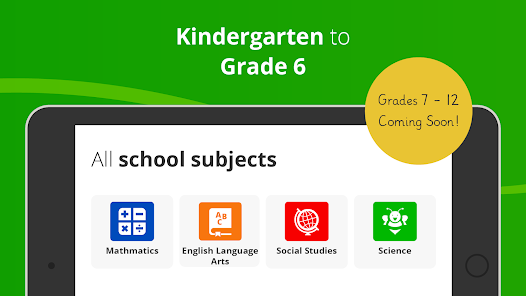 sofatutor Features:
As stated above, sofatutor has many features, but here are a few quick reasons why you should give them a try:
● Interactive tutorial videos – Make learning pressure-free and engaging, and learn new
content with captivating and illustrative stories.
● Engaging exercises – Reinforce lesson material and close gaps in knowledge.
● The learning game, Sofahero – Keeps children motivated to practice, and allows
application of knowledge in a fun, playful way.
● Printable worksheets – Prepare for tests and final exams in a structured, targeted
way.
● 24-hour help from teachers – Get clear answers to even the most challenging
questions, and access live help from experienced teachers.
● 30-day free trial – Try sofatutor for free and discover all the features! You can cancel at anytime.
Our Experience With sofatutor
My son is in 3rd grade while my daughter is in 1st grade and they both found sofatutor to be extremely fun and helpful. Within two weeks, I noticed better grades for my son as well as improvements in my daughter's school work.
sofatutor Math
My son in particular struggles with math and I am so thankful to have had sofatutor help make it easier for him. The learning game sofahero follows along with Popcorn the penguin in an active game that helps tell time, perform multiplication, measuring perimeters, and even division! The sofahero game is also available for the English language arts subject as well! The math portion features help on data, factions & decimals, geometry, measurement, and numbers & operations.
sofatutor English Language Arts
This portion of sofatutor features foundational skills, language, literature, and writing. One area my daughter struggled with was her reading skills and this by far helped her in this. While learning language, she actually had more fun with sofatutor than she did in school! As mentioned above, the fun learning game sofahero is available in this section as well with Popcorn the penguin. What I found most useful for my daughter is the vocabulary section. I feel this portion also helped her to succeed in spelling!
sofatutor Science
The science portion of sofatutor features Earth's systems, life science, and physical science. My son absolutely love science so he had a blast with this part! His favorite section of the science curriculum was the life science in which he got to learn about the human body as well as plants and animals. He learned all about teeth as well as the bones in our bodies. My daughter really enjoyed this as well!
sofatutor Social Studies
This section features media literacy. This is the shortest part of the sofatutor curriculum, but it is still helpful to browse for older children.
How to get sofatutor
Want to making learning fun for you and your kiddos? Try sofatutor for free and discover all the amazing features for you and your kids by activating your 30 day free trial when you click here. You may cancel at anytime. Pssst.. there is also a sofatutor app-enjoy!
Your trainer and friend,