Food
Fueling My Workouts With Pure Protein
Disclaimer: This post was sponsored by Pure Protein. All opinions are my very own.
I am a fitness fanatic! I workout 5 days per week for around 45 minutes to one hour and I make it a point to never skip a workout-if I can help it! I love the way fitness makes me feel and the results that I get.
When it comes to my workouts, I know supplementation plays an important role and skipping isn't an option here either. During my workout, I always rely on two things the most: a protein powder and a post-workout snack.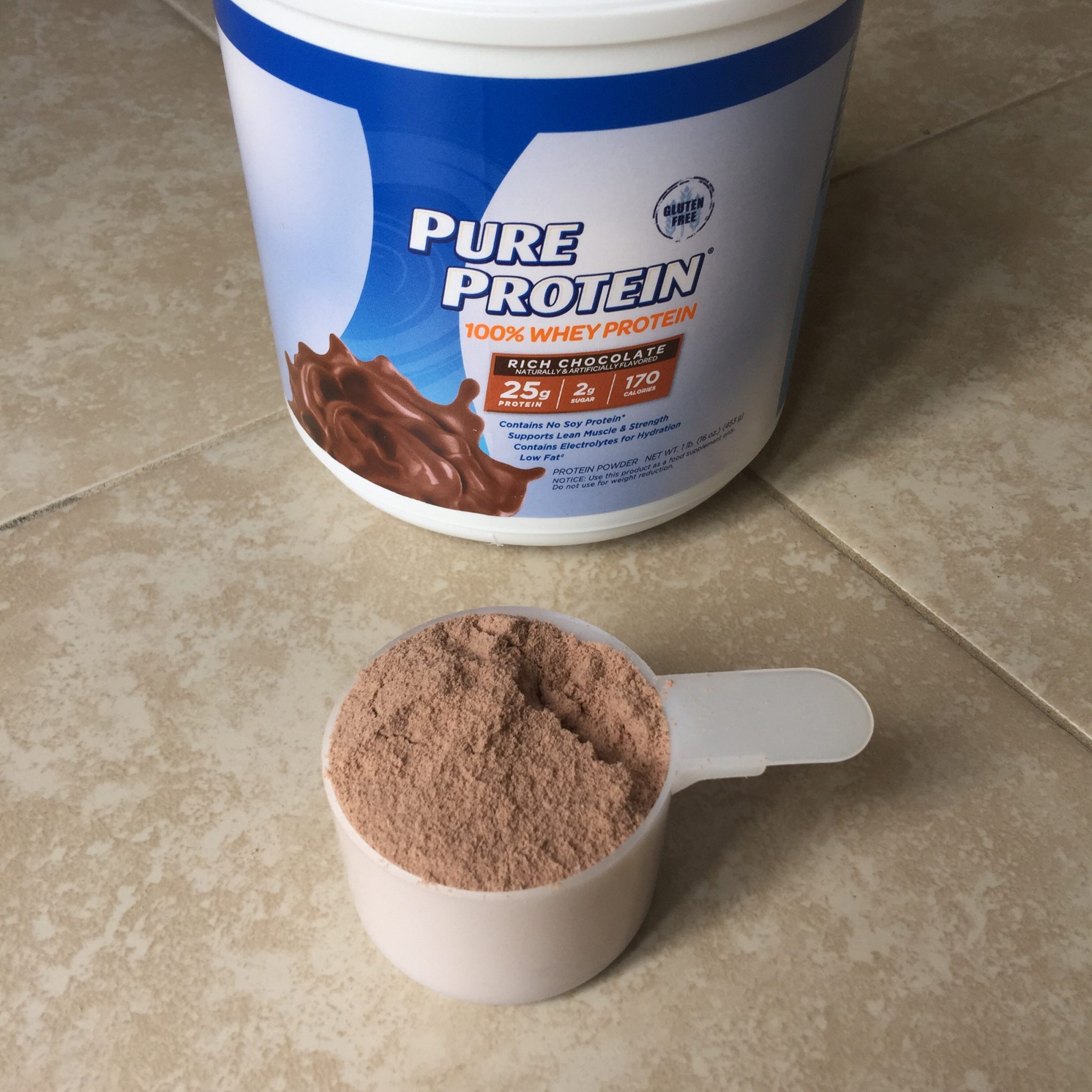 Pure Protein 100% Whey Protein Powder. During my workout, I always stay fueled with a protein shake because it provides all of the essential amino acids that your muscles need to recover and to grow. My personal shake of choice from Pure Protein is the 100% Whey Protein Powder in Rich Chocolate. Each 170 calorie scoop contains 25 grams of protein along with just 2 grams of sugar! I personally love mixing mine with almond milk for added creaminess.
Many people ask why even bother using a protein shake? The best benefit to using whey protein is the fact that you can eat a large amount of protein at one time without consuming a lot of food. It also gets delivered rather quickly since there's a super specific time window in which you need to consume your protein during or right after a workout. By drinking a shake, you are able to cover your bases while staying productive!

Pure Protein PLUS Bars. This is the newest bar from Pure Protein, using REAL CHUNKS of ingredients. Each bar packs around 20-21 grams of protein PLUS 15-16 grams of fiber at just around 200 calories. Other than being absolutely tasty, I love the fact that these bars are also low carb and contain hardly any sugar. There are no artificial sweeteners or GMOs in them.
The flavors that you can choose from are Apple Pie, Mocha Brownie, Cookies & Cream, and Chocolate Chip Cookie Dough. My favorite is the Apple Pie! I use Pure Protein Plus Bars as a pre-workout snack because I prefer to not workout on an empty stomach because it makes me feel light headed.
The great thing about eating a healthy, protein packed post-workout snack such as these bars is that it replenishes the muscle glycogen that was depleted during your workout, reduces muscle protein breakdown caused by exercise, and increases muscle protein synthesis.
How do you feel your workout? Have you tried the new Pure Protein PLUS Bars yet?
Your trainer and friend,