Diet
Dry January Challenge : No Alcohol for 31 Days
Sobriety. What a funny thing. I started becoming "sober curious" earlier this spring. I started truly looking at the quantity of my drinking and realizing something was not quite right. Quite frankly, I was sick and tired of feeling yucky from the effects of alcohol. Also, I realized that I was the person who couldn't have just one. I would make dinner to sit down to play a game of Zelda and have a glass casually. But that glass would turn into two glasses, and even a whole bottle… leaving me wanting more, even while I was alone. The hangovers were worse than ever before. The calories started adding up. My body started changing and I did not like this at all. Something had to change.
So throughout the next few months, I started thinking more and more about sobriety and not having that daily glass of "reward" wine for getting through the day. As of December, I have not had a drink and I am so proud of that, but it is a daily struggle that I fight. The thing is that I know I am not alone. In a world that glamorizes mommy wine culture, we all drink and accept that our large quantities are ok or justified. This is why I am starting a Dry January Challenge for all of you to join me!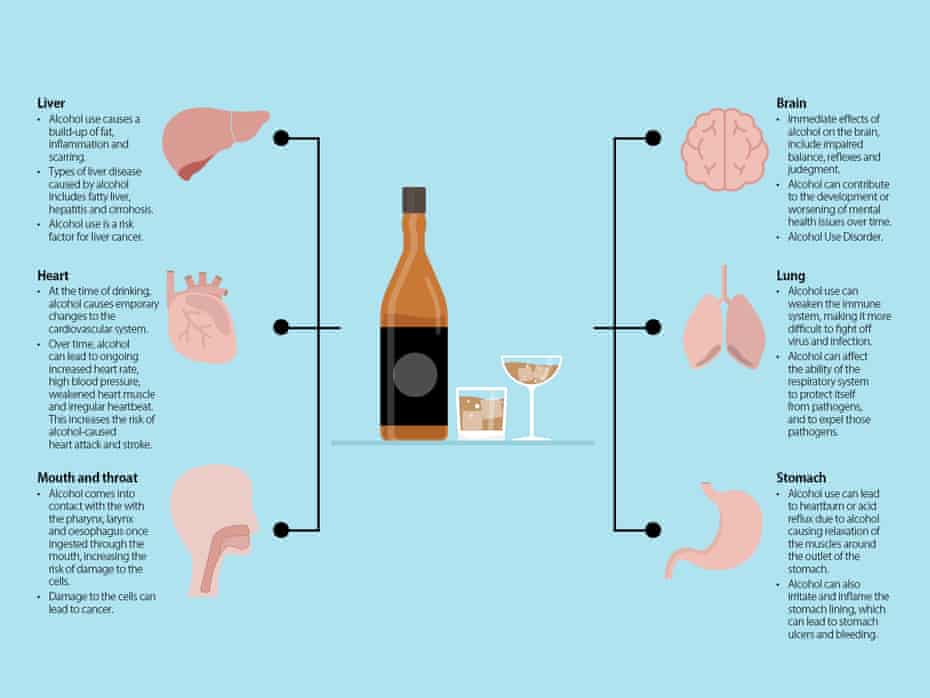 What is alcohol? All alcohol is simply a poison whether you realize this or not. It is called ethanol and can you guess what we use on a daily basis that also contains ethanol? Gasoline! Ew, right?
It is also the world's most overused and readily available DRUG. That is right… it is a drug. Alcohol is classed as a 'sedative hypnotic' drug, which means it acts to depress the central nervous system at high doses. At lower doses, alcohol can act as a stimulant, inducing feelings of euphoria and talkativeness, but drinking too much alcohol at one session can lead to drowsiness, respiratory depression (where breathing becomes slow, shallow or stops entirely), coma or even death.
By not drinking, I have reaped so many benefits! Here are some benefits to going 31 days without alcohol:
Better sleep
Zero hangovers and headaches
Weight loss
Better mood
Higher mental energy and less brain fog
Higher physical energy
Zero distractions
Save money and time
No more poor choices
Your relationships will improve
Your liver will thank you
Alright enough with the benefits because they are truly endless! In order to challenge yourself to stay completely sober for Dry January, here are my top tips. I am also offering myself to be available to you anytime you have a craving. Simply shoot me an email and let me know how you are doing. I know this challenge can be so hard, but its all in the mind. You do have what it takes. Find your WHY and REASON for wanting to do this challenge. Maybe its for your family or kids? Perhaps its to improve a marriage? Maybe even your performance at your job or to lose weight? Whatever that might be, write it down and meditate on your WHY each day of January and even before.
My Top Tips for the Dry January Challenge
Tip 1:
Find a good book! I found that literature has helped so much in my own personal journey to sobriety. It also helps keep you and your mind busy during your free time. These are my top favorite books that have helped me.
Tip 2:
Join a Facebook group. Joining online support groups was such a positive me! I found that by seeing others' post their successes, failures, stories, and asking for accountability, it truly inspired me to keep on the right path. Here are a few of the Facebook groups that I personally love.
Tip 3:
Enjoy mocktails and other types of non-alcoholic drinks. Just because you're not drinking a mojito doesn't mean you can't have something fun and bubbly. A lot of restaurants and bars offer some non-alcohol drinks or will make one upon request. It is important to find a substitute and drink lots of that. Here are my favorite non-alcoholic subs:
Tip 4:
Snack when you are feeling boozy. I have found that snacking on something helps greatly with alcohol cravings! Instead of eating your cravings away though, be sure to choose wisely and pick protein! One thing that I did notice when going sober was that I craved SUGAR… and I am NOT a fan of sugar. But honestly it makes sense because most alcoholic drinks are filled with sugar and carbs. When you stop drinking all of your sugar, your body misses it and tries to get it elsewhere such as through that huge glazed donut that has been staring at you. My advice? Eat the donut! It is better than drinking. However, be sure to keep some healthy snacks on hand such as boiled eggs, beef jerky, nuts and seeds, and fruit.
Tip 5:
Stay away from bars. I know, I know. Your social life may take a dump for a month but it is the only way. Since I became sober this month, I have not gone to any places that would tempt me. Heck, any place can tempt you to buy alcohol-from the grocery store, to TGI Fridays, to the local gas station-it truly is everywhere you turn. But you can do it. It is easier when you do not go to bars and clubs, I promise.
Tip 6:
Reward yourself. This is soooo big. How much do you spend on alcohol daily? Even if you do not buy it daily, when you do buy it, what is the total that you spend? Take that money and put it to something else. One of the first things I did when I stopped drinking was create incentives. Because I had extra money, I bought new lip gloss! It can be as simply as that. Giving yourself a reward will help you greatly when it comes to the mental battle and gives you something to look forward to.
Tip 7:
Have a friend join you. If you have a significant other or friend, it helps to get them on board with the whole Dry January plan. In fact, the more of those close to you that you can get to join in, the better. My fiance luckily barely drinks and has been SO supportive of my sobriety so I am sure he will be doing this challenge with me. Enlist a friend or anyone so that you can hold yourself accountable. Heck, even post in the FB groups I listed above and ask anyone if they are doing this challenge as well.
Tip 8:
Attend an online Alcoholics Anonymous meeting. I know… AA is just for alcoholics, right? That does not mean you cant join in on an online zoom call and listen to others' stories and testimonies. Whether you believe you have an issue with drinking or not, it is a great idea to hop on a call (there is literally one like every 30 mins to an hour) and just listen to how alcohol ruined lives and how they broke their bad habits and redeemed themselves. Sometimes while cooking, I will listen in on a zoom call or when I get a craving, I will do the same. Here is a directory of some great zoom calls to listen on. It is all private and 100% confidential.
Tip 9:
Be realistic. For some, cutting out alcohol is completely hard and that is okay. After all, alcohol is a highly addictive drug. It truly is. So if you slip up during Dry January, dont stress. Just be sure to set an intention to do better the next day. Lean on those FB groups, the books I listed, the online AA meetings, and friends/family for support.
Tip 10:
Prayer/Meditate. If you want to make it through Dry January, I firmly believe that relying on a higher power can truly get you there. Sometimes, we realize we are weak and we need something greater to help us along. Whether it is God, the universe, whoever-reach out to them and pray. Speak your desires out loud or write them down and think on this daily. It has been proven that prayer and meditation bring a sense of calm and wellbeing to those who are stressed out or needing to abstain from something.
Your trainer and friend,