Breastfeeding
The BEST Breastfeeding Must Haves
I have been breastfeeding for almost 2 and a half years now and am currently feeding my toddler and my newborn at the same time. I have used just about every breastfeeding product out there and can tell you what you will definitely want! Below, I will share a list of my breastfeeding must haves to have on hand prior to beginning your breastfeeding journey so that you can be 100% successful!
Here are my breastfeeding essentials: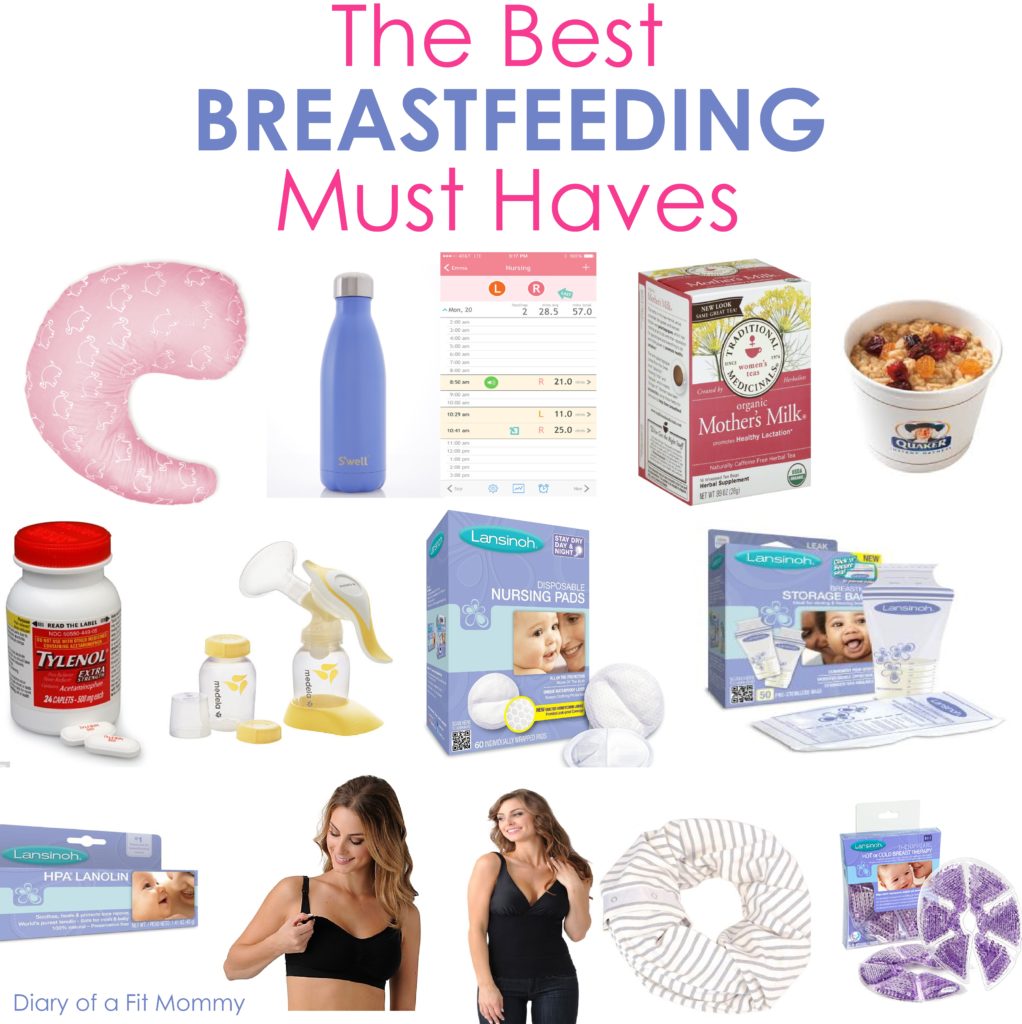 Nursing Pillow: Everyone talks about how great the Boppy is, but I personally have owned 3 different brands of nursing pillows (including the Boppy) and my favorite was Dr. Brown's Gia Nursing Pillow. I received it as a baby shower gift when I was pregnant so I was very eager to use it when my son was born. I am still using it the second time around and the shape of it makes so much sense. I love this pillow!
Water Bottle: While breastfeeding, you are going to need to drink lots and lots of water. Hydration keeps your milk supply healthy-otherwise, you risk running dry. My favorite water bottles to keep on hand are my S'well Water Bottle and my CamelBak Eddy Water Bottle. The S'well is cool because it basically indestructible and keeps drinks cool for up to 12 hours and hot for 24 hours, but it is a bit pricey. The CamelBak is awesome too (I love all of their products) and more affordable if that is what you prefer.
Feeding App: Invest in a good breastfeeding app to help keep you on track with your feeding schedule. Trust me, you will want it because you will be so damn tired and not know what is going on or what breast your baby fed from last or how long they ate for. Baby Nursing/Breastfeeding is a good one!
Mother's Milk Tea: To help boost your milk supply, I highly recommend drinking Mother's Milk Tea. It contains Fenugreek and Blessed Thistle which have been known to increase breastmilk for years and years. I also personally love the taste of it and have been replacing coffee with this tea. I noticed a huge boost in my supply within one week. I usually order this in bulk off Amazon since its so hard to find in store.
Oats: Any type of oats will help to boost your milk supply so load up on some oatmeal recipes!
Tylenol: Breastfeeding hurts, but it does not have to. Take some Tylenol (safe for breastfeeding) whenever you are feeling some pain.
Breast Pump: I have tried and tested various different brands of pump and my favorite, by far, with my last two deliveries has been Medela. I am now using the Medela Freestyle Dual Electric pump, however it is a bit pricey. If you are wanting a cheaper Medela pump, I would suggest the Pump In Style Dual Electric. I would also suggest that every mom invest in at least one manual breast pump that allows you to pump your milk by hand without the need of a wall plug or batteries. I use my Medela Harmony Manual Breast Pump during long car rides mainly.
Nursing Pads: My two favorite nursing pads that are of the best quality are the Bamboobies and the ones from Cake Lingerie. If you are not into washable nursing pads and prefer disposable, Lansinoh makes some awesome ones!
Milk Storage bags: I have tried many different brands' milk storage bags and Lansinoh's bags are by far my favorite.
Lanolin: I have been using Lansinoh's Lanolin cream for over 2 years now. It works like a charm at healing dry, chapped nipples that are painful from breastfeeding constantly.
Nursing Bra: A damn good nursing bra is sometimes impossible to come by. I have tried so many different brands that I cannot even tell you how many aren't going to be worth your time. My favorite is the Belly Bandit Bandita Nursing Bra which has a bit of padding and molding so you can actually wear it out without having to worry about whether or not your nursing pads are showing through. They also make something called the BDA bra which is also wonderful for nursing as it can be worn before, after, and during pregnancy. I use this as my "lounge around the house" or sleep nursing bra because you can easily pull it to the side.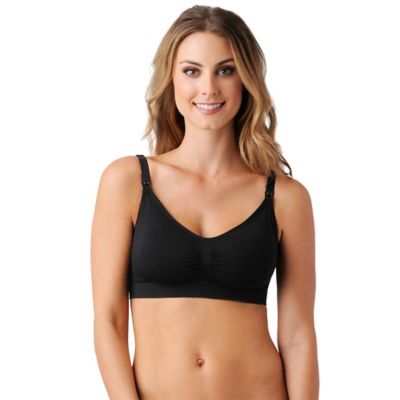 Nursing Tank: So in love with my Belly Bandit Mother Tucker Nursing Tank. While you are newly postpartum, you will want to look and feel your best-without having any interference to your nursing ability and this top does just that by offering compression to shrink your tummy and hide any pooches around your abs and hips. It is also so soft and sexy! I wear mine out on dates with my husband or around the house for fun.
Nursing Cover: I personally do not typically use a nursing scarf because I am a "free the nipple" kinda gal, but for those of you who are more modest, I would suggest the NuRoo Nursing Scarf. I have used one here and there since my first pregnancy and it is by far my favorite nursing cover that actually stays in place and does not look like a darn nursing cover!
Cold/Warm Compress: So there is this one thing that saved my boobs after the birth of my first pregnancy so I made sure to grab more of it. It's the Therapearl by Lansinoh and basically it is a 3-in-1 hot or cold breast compress that not only relieves engorgement since you can freeze it, but it also helps to prevent or ease mastitis because you can microwave it, too. It also makes a great pumping companion as you can heat it up and place it around your breast to make your pumping go by faster as it opens those milk ducts. This is seriously my BFF.
What's one thing you cannot live without while breastfeeding?
Your trainer and friend,