Lifestyle
The Best Maternity Essentials for ANY Pregnancy!
Well, Hi There! Today I'm writing a fun post that kinda came to me on a whim. The more and more that my life depends on the power of Amazon Prime, the more things that I'm finding via Amazon. So many of you have been asking about maternity essentials and layering and I thought that it was finally time I shared my secrets! Today I'm talking about my Top 10 Maternity Essentials on Amazon! Yes, you can buy all of these things from the comfort of your sofa and get most of them with Prime shipping! This is a great reference for someone who just got pregnant or if you're really just starting to need maternity clothes, these pieces will really really work over time for you. If you're not pregnant but know someone who is #1 these pieces make great gifts for mamas-to-be and #2 can you please send this post to them? I'm sure that they will thank you later ?
Belly Bands // I didn't use these last pregnancy and now I am kicking myself in the behind for EVER buying maternity jeans. These little genius inventions allow you to wear your PRE-pregnancy jeans unbuttoned and or unzipped while still holding them up and maintaining fit. I haven't purchased ONE pair of maternity jeans and that feels wonderful, but I wear one of these bands every day. I have the black, white and nude colors.
Body Shaping Tunic Tank // This thing is more pricey than I would normally spend on something ($72), but I think that it's worth EVERY dang penny. It's a shaping and support piece designed to smooth the mid section, tame the muffin top and support the belly. It's an awesome long length so that you can wear it with leggings, too. I initially got it in black and also went back to buy it in white!
Maternity Leggings // These have been my favorite leggings for comfort with the bump. They are amazing for everyday wear when you want to be comfy.
Maxi Dress // This cotton maxi dress comes in 12 (!!) colors and is such a great piece to have if you are pregnant during the Spring and Summer. You can easily dress it up or down and the soft cotton and breezy fit will keep you cool while still looking cute. I plan to wear mine even a few months PP because it's an easy dress to nurse in as well. At this price, you should buy two colors. #justsayin
Pleated Tank Dress // This has been one of my absolute go-to pieces since about 27 weeks! It's bump flattering and form fitting and perfect to use as a base piece to layer with. It comes in a ton of colors, but definitely start with the black. It's thick enough to where it's not at all see through and I love to layer mine with long cardigans, vests or even lightweight sweaters on top. In the Summer, simply throw it on with sandals and a cute fedora hat and you are ready to go. A must for any pregnant mamas closet!
Cosabella Pajama Set // This PJ set is what heaven feels like for pregnant women. I'm super obsessed with the soft cotton + modal blend (feels silky soft) and the fit of the tank is actually super supportive for the gals ? It comes with pants, tank and robe and is also built to nurse in, so it's great for postpartum wear too. If you know someone special who's expecting and want to treat them to a super luxurious gift (but also one that's practical), these are a great buy. They run true to pre-pregnancy size. I'm a M.
Deep V Push Up + Nursing Bras // So this 3 pack of bras is amazing from day one of pregnancy! To me, they fit like a hybrid sports bra + bra and offer support without being uncomfortable. You can also continue to wear them PP for nursing…such a great value for under $25 and they also get amazing reviews from other people aside from me ?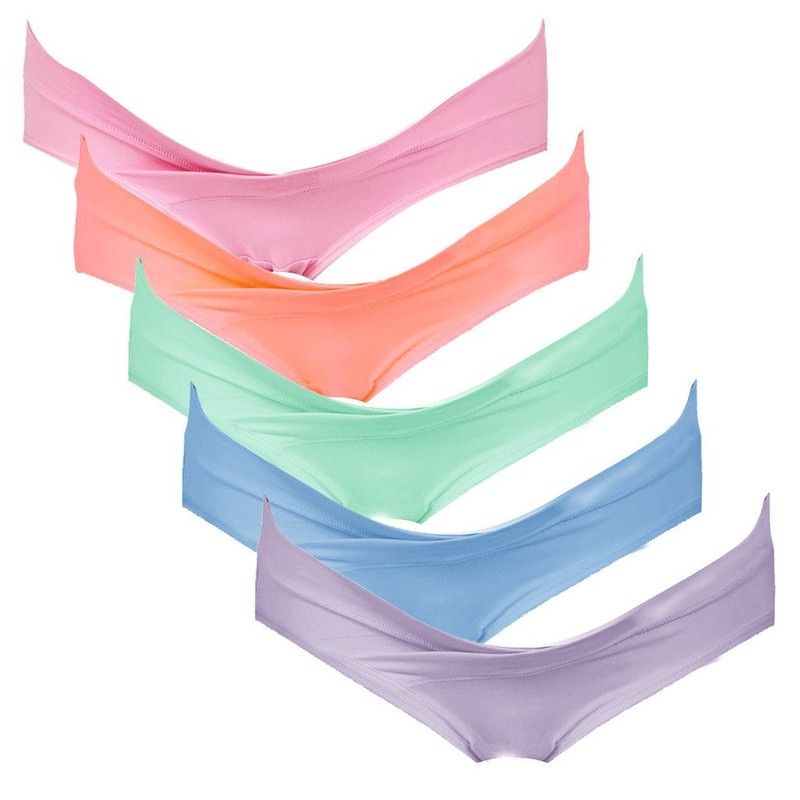 Below the Bump Undies // Somehow I'm just finding out about these maternity underwear…I swear I didn't even know that they existed until a few weeks ago! While I'm still a seamless thong girl during the day (yes TMI…sorry), these babies are amazing to sleep in. They are so soft and fit perfectly under the bump.
Tunic T-Shirt // This t-shirt is an absolute maternity essential. It comes in a ton of colors and is long enough to cover the bump AND layer with leggings…not to mention it's under $20. Buy two, trust me.
Drapey Cardigan // Ok, so this might be one of my favorite "maternity" finds on Amazon…even though it's not even maternity. When I'm pregnant I find myself really really wanting a top layer over my tees and tanks. Something that kinds distracts from the bump and is also long enough to cover my hiney when I'm wearing leggings, etc. I've been living in long open front cardigans over my tunic tee's and leggings (aka maternity uniform) and recently found this little gem on Amazon for under $20! It comes in literally a TON of colors and even if you aren't pregnant you probably need a few. You pregnant mamas…you need black, light grey and shitake for sure!
Also, this is the hospital gown! I never wear hospital gowns due to the repeated overuse and the fact a lot of them are so ratted and fit terrible. When I am stuck in a hospital bed for 10+ hours, I want to be comfy and covered. It makes such a fun gift, too ?
Please consider pinning this graphic to share with your friends on Pinterest!
Your trainer and friend,