Fitness
BANISH BAT WINGS AND BRA STRAP BACK FAT WORKOUT FOR WOMEN
Burn your back fat and tone your triceps with this quick and easy Back Workout for Women. All you need is a set of dumbbells and 15 minutes of your time. This quick and easy bat wing and back workout targets the back of the arms and bikini strap areas of the arms, middle, and upper back.
Do all 6 exercises 10 times each to complete one round.
Do 3 full rounds to complete the workout.
Choose a weight so that the last reps are difficult but you can still do them with proper form. Too easy? Add a few pounds. Too hard? Drop a few.
Try to move quickly from one exercise to the next. This will help keep your heart rate up and burn more fat.
Do this workout twice a week and you'll start to see the difference.
BACK WORKOUT FOR WOMEN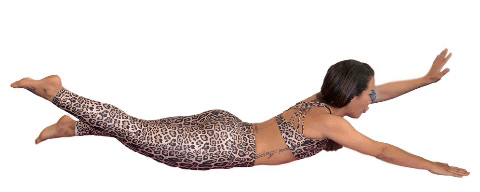 Need more of a fun daily workout routine? Be sure to check out my Strong Body Guide: 12 Week Home Workout Program which only requires 2 dumbbells and features a FREE support group! Meal plan is also available.
Your trainer and friend,