Food
Back to School Chicken Salad & Apple "Sandwiches" with Del Monte Fresh
This post is sponsored by Del Monte Fresh. All opinions are my very own.
Are your kiddos already back to school? Well, I've got an easy back to school lunch idea that is healthy and fun for the kids-or anyone in your family! The great thing about it is that it does not take very much effort or time to make; this is something that most moms can cheer about!
I like to make lunches fun and pretty so I came up with the idea of eating a chicken salad sandwich in a new way-instead of using bread, you use apples!
Kids typically love this food idea because it is super fun to eat and the taste is wonderful. The Del Monte Fresh apples literally taste like candy-in the best way!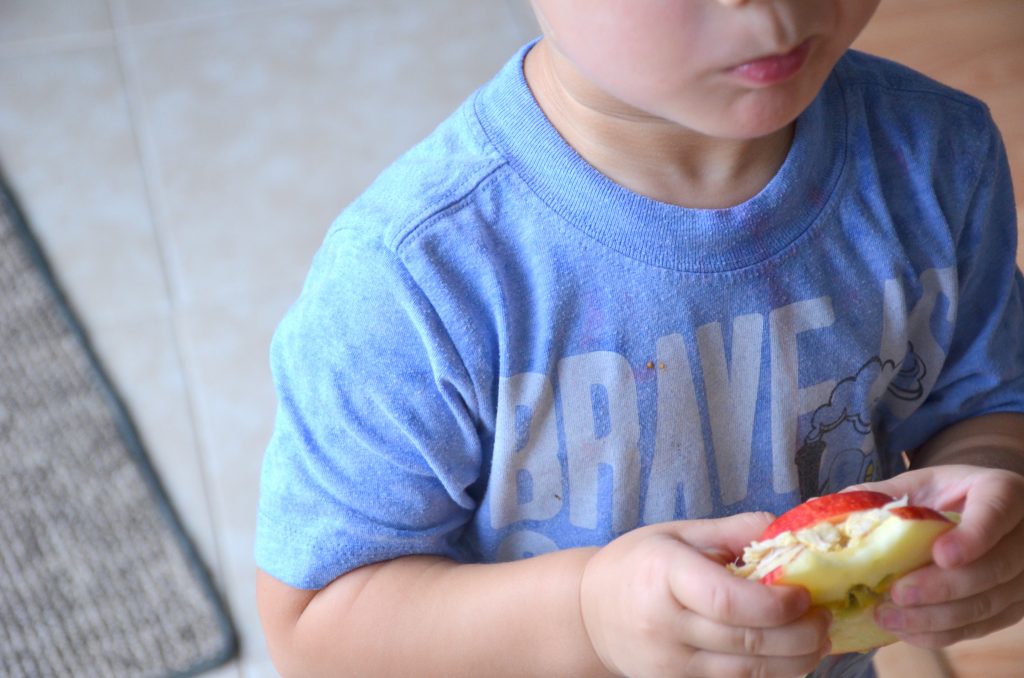 Chicken Salad & Apple "Sandwiches"
Ingredients
Breasts of 1 rotisserie chicken
1/2 cup Del Monte Fresh grapes
1/2 cup dried cherries
1/4 cup chopped roasted pecans
1/4  cup celery, sliced thin
1/3 cup light mayonnaise
1/4 cup chopped onion
1 tsp lime juice
1 teaspoon curry powder
salt and pepper, to taste
2-3 medium red Del Monte apples, sliced into thin rounds
Instructions
Begin by chopping the celery, onion, cherries, pecans, and grapes. Place into a medium mixing bowl.
Next, you are going to tear both breasts from the rotisserie chicken and chop them up into fine pieces.
Toss the chicken into the bowl with the celery, onion, grapes, and add the light mayo and lime juice following the curry, salt, and pepper.
After creating your mixture, you will slice your apples into thin rounds.
Top each apple slice with the chicken salad mixture.
Top with an additional apple slice to make a "sandwich."
Enjoy and let me know what you think!
Your trainer and friend,