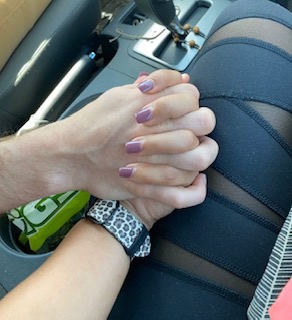 Lifestyle
It has been a while since I blogged on my narcissistic experience. During this time, I did lots of therapy, spending time alone, and learning what was truly healthy for the soul. Healing from narcissisistic...
View Post
Lifestyle
First of all, thank you for all of the messages and emails regarding my last post. It was a very hard thing to write down. As many of you know, I started this career as...
View Post
Lifestyle
For the last year, I have been involved in a narcissistic relationship. It took me a while to really understand why I stayed so long and what this relationship truly meant. It all came down...
View Post
Lifestyle
Yesterday, I went to court and I was granted a 5 year protective/restraining order against my abuser. 5 years... a lot can happen within 5 years. This led me to think about change. One of...
View Post
Lifestyle
First off, I just want to say thank you for the tremendous support from my recent blogs revolving around narcissism. When I wrote my first narc related post, I was fresh off of being discarded....
View Post
Lifestyle
I have mentioned before in past blogs that narcissists need attention in order to survive. This form of attention is brought to the narcissist by a new supply which is a girlfriend or boyfriend. In...
View Post