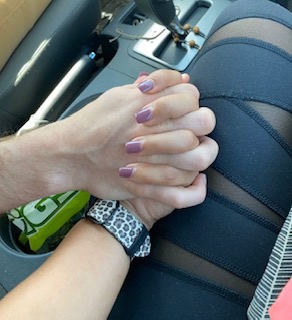 Lifestyle
It has been a while since I blogged on my narcissistic experience. During this time, I did lots of therapy, spending time alone, and learning what was truly healthy for the soul. Healing from narcissisistic...
View Post
Lifestyle
First of all, thank you for all of the messages and emails regarding my last post. It was a very hard thing to write down. As many of you know, I started this career as...
View Post
Lifestyle
For the last year, I have been involved in a narcissistic relationship. It took me a while to really understand why I stayed so long and what this relationship truly meant. It all came down...
View Post
Lifestyle
Did your narcissist cheat on you? Mine did. As I learned more and more about narcissism after the final discard and educated myself, I learned that this was a quite common occurence for anyone who's...
View Post
Lifestyle
Hey guys, whats up! I asked you all in an Instagram Q&A what topics you would like to see more of and narcissism ranked high up there so here we go. One question I get...
View Post
Lifestyle
Over two years ago, I entered a relationship with a narcissist that lasted exactly one year. You can read about it here. Fresh out of a marriage, I was NARCISSIST BAIT. What is narcissist bait,...
View Post
Lifestyle
The last two years, I went back into the dating scene and I learned a ton of things. I found some bad seeds, but I also found some good ones, too. When it comes to...
View Post
After documenting my narcissistic relationship over a year ago, I received a ton of support. Messages from women all over the world realizing that they too were victims of narcissistic abuse. I am so glad...
View Post
Lifestyle
I never thought that I would be a single mom. Never once in my life. But, as they say, shit happens and oh boy it does. Since becoming single two years ago, I jumped back...
View Post