Lifestyle
3 Tips to Saving Money With Your Second Baby
This is a sponsored conversation written by me on behalf of PG. The opinions and text are all mine.
Disclaimer: This post is sponsored by Luvs. All opinions are my very own.
I remember the day our 3 year old son was born as if it were yesterday. He was our very first baby and everything seemed so very easy. Then our daughter was born two years later and suddenly everything changed. Simple tasks such as quick grocery trips and getting the kids ready in the morning became so much harder than before. One thing I also noticed, though it is a no-brainer, is that our lives got more expensive.
If you are prepping for another addition to your family and want to stick with a budget, I completely have you covered! I know that saving time and money are probably the most important things on your mind as a mom to multiples.
Here are my tips to budgeting a second baby into the family and making it less expensive than it has to be.
1. Use hand me downs. When I became pregnant with my second baby, I lucked out because I had kept everything from my first child. I had saved his toys, clothes, crib, blankets, tub-you name it! Therefore, I did not need much for baby #2 nor did we need a shower. If your second baby is the same gender as the first, you will need even less! If you did not save everything from your first baby and still want to save, another great idea would be to head to your local thrift store or consignment shop. We were tight on our budget with my first born so we were able to score a stroller and even brand name clothing for cheap by shopping at our local consignment shop. The great thing about these places is that you can sale or trade unused clothing back to the shop to get more! How amazing is that? I remember snagging this cheap onesie when I was pregnant with my son, but I did not know his gender. I saved it and it was perfect for baby #2 because she was a girl. I might have spent $3 on it!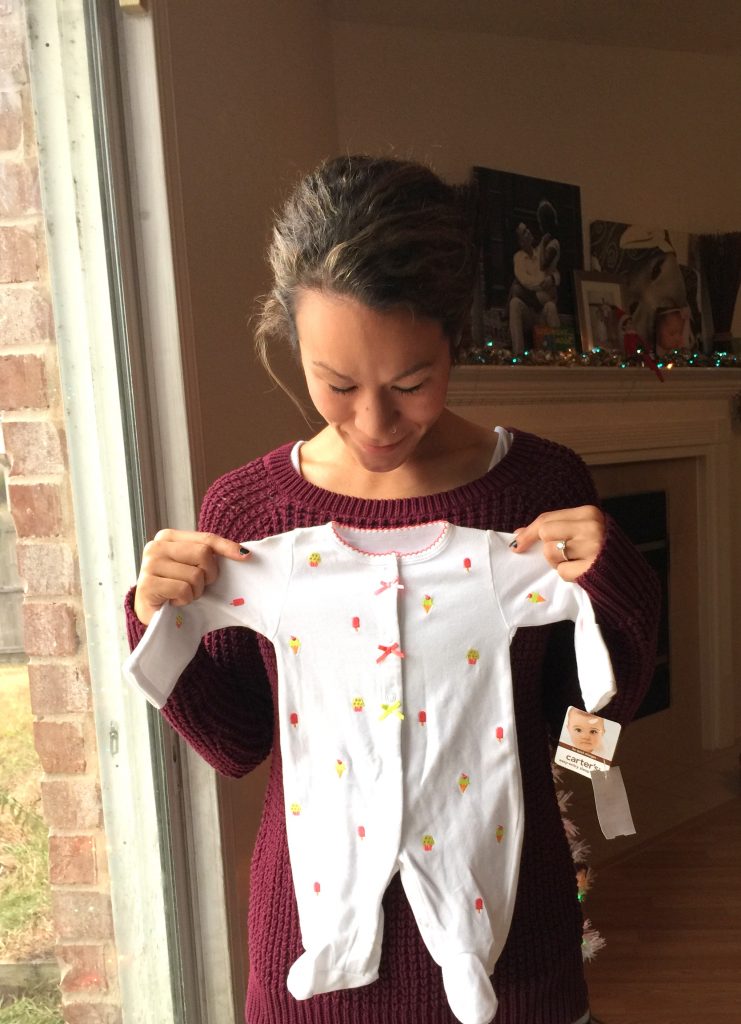 2. Make your own baby food. I started dabbling in making homemade baby food when my son was born, but it wasn't until my second one came along that I really got into it! I was so amazed at how much we saved because I was able to create high quality baby food for less than $25 a month. I used my Baby Bullet and got to work with choosing the best ingredients such as sweet potatoes, blackberries, avocados, and flax seeds. I would spend one day a month cooking and creating the food in bulk to freeze for the month. I invested in ice cube trays and mini tupper ware containers to pour the baby food puree in to control servings. When my daughter was ready to eat, I would simply defrost and serve! Most people think that making your own baby food is so hard, but it isn't!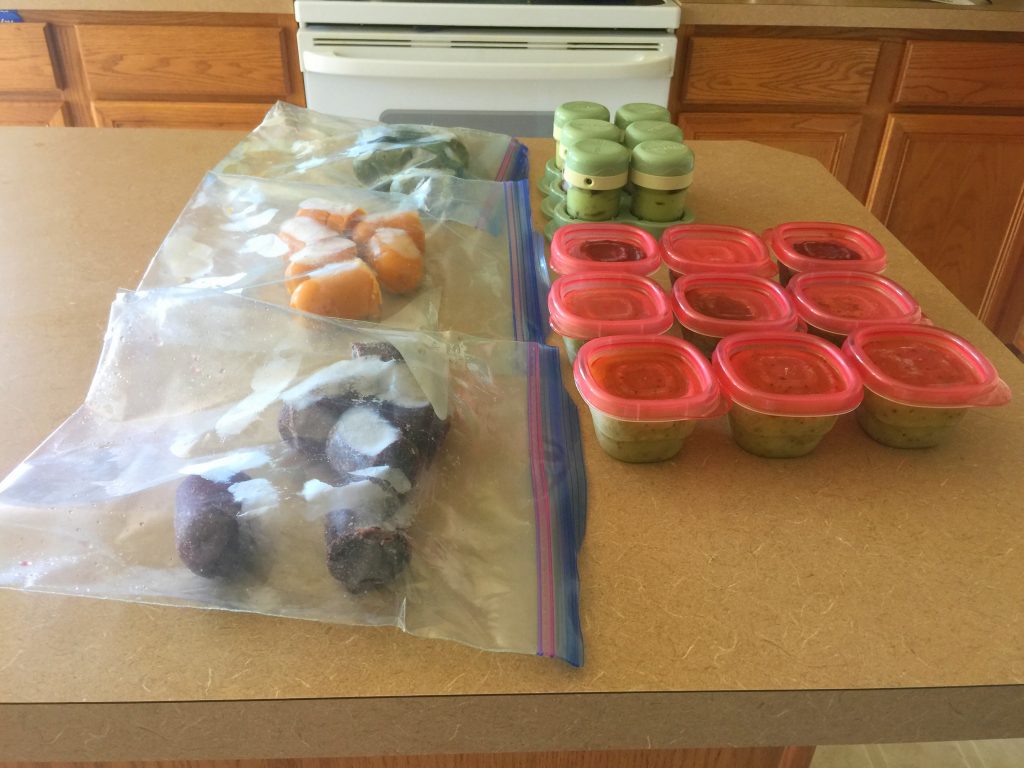 3. Use subscription programs for common supplies. It's no secret that babies go through a lot of diapers – anywhere from 6 to 12 per day. At roughly $0.25 apiece, the expense can really add up. The same holds true for supplies used in conjunction with diapering, such as wipes and ointment.
It feels expensive to buy those great big boxes of diapers – but trust me, you'll almost always save more per diaper when buying them in bulk! This is why I am obsessed with Sam's Club and their online delivery service when it comes to buying necessities for my baby girl.
Busy moms can shop at samsclub.com or the Sam's Club app for a limited time and get an additional $3 off AND free shipping when you buy any Luvs diapers. This means high-quality Luvs diapers are as low as $.11 each for a five-week supply. Savings are automatically calculated at samsclub.com (not available in-club).
Luvs diapers have never disappointed us before. Luvs' Ultra Diapers hold up to your wiggly one's adventures—locking away wetness (even overnight) and keeping tender skin dry. This means less diaper rashes, less leaking, and more sleep for both you AND your baby!
If you are interested in beginning your savings, go to the Luvs product page and order your diapers for delivery straight to your door. Click "Save Time With Subscriptions" and select a frequency for delivery at checkout, and you'll soon find your favorite Luvs diapers arriving on your doorstep just in time. Lastly, be sure to download the Sam's Club mobile app to keep track of your delivery:
I hope you found some helpful tips and advice here! Having a new baby can be overwhelming. But it doesn't have to be overly-expensive as there are so many creative ways to save. If you have some good ideas and tips to share, please leave some comments below!
Your trainer and friend,