Uncategorized
28 Day Summer Slimdown Challenge
Summer is ALMOST here!
Do you have just 28 days to spare to improve your health, get fit, eat clean, and maybe lose a few stubborn pounds? Then I encourage you to join my newest weightoss and fitness challenge starting on April 25th because it is time to get yourself ready for summer!
Come join my newest and 8th DietBet game where you bet you can lose at least 4% of your weight to win MONEY!
I will be your personal trainer and supply you with recipes, tips, tricks, and a HUGE discount on all of my bundle programs, meal plan, and my new cookbook! See you there!
Click the link to join: https://www.dietbet.com/games/82093/activity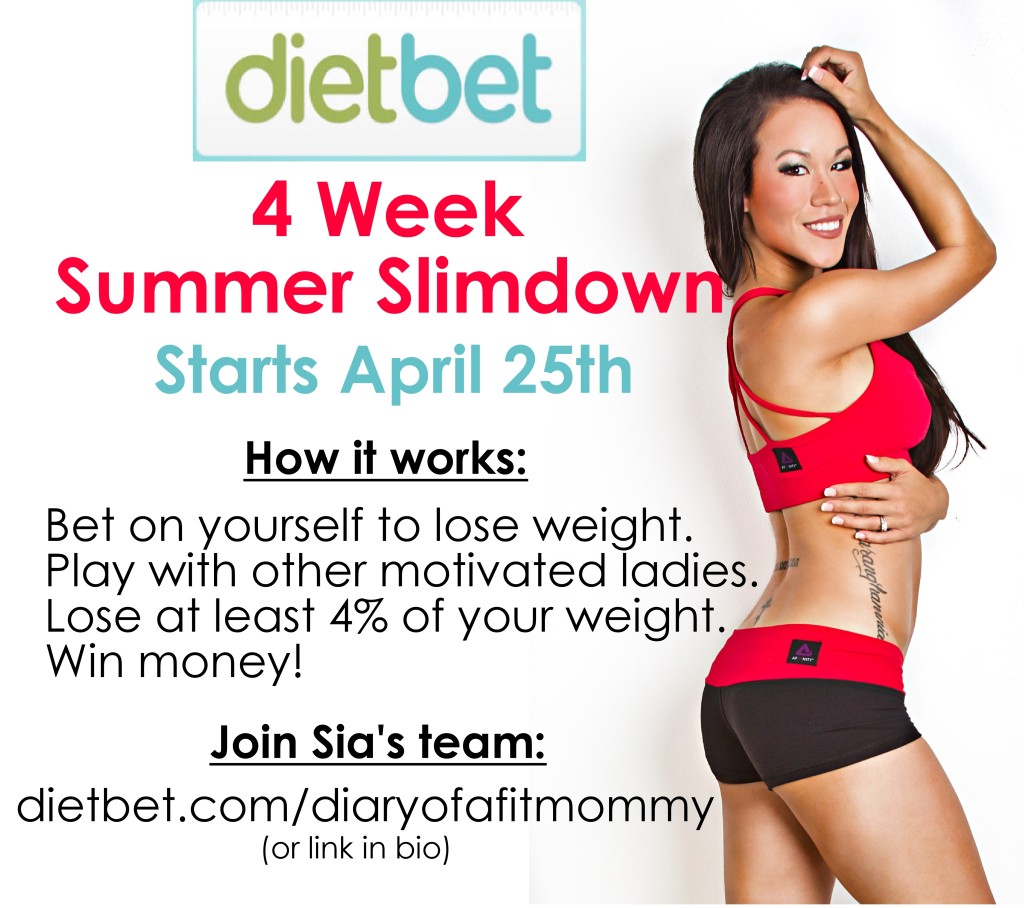 For those who have asked about DietBet and how it works, this will help explain.
You weigh in and place your bet ($30).
You eat healthy and workout for 28 days to lose at least 4% of your starting weight.
You weigh out.
If you win, you split a part of the pot (earnings). All of my players in the past have won more than their bet which is great! Plus it is fun and super motivating!
Plus you will have a super supportive community of others who are trying to reach the same goals as you and to help keep you accountable.
I cannot wait to meet you!
Your trainer and friend,