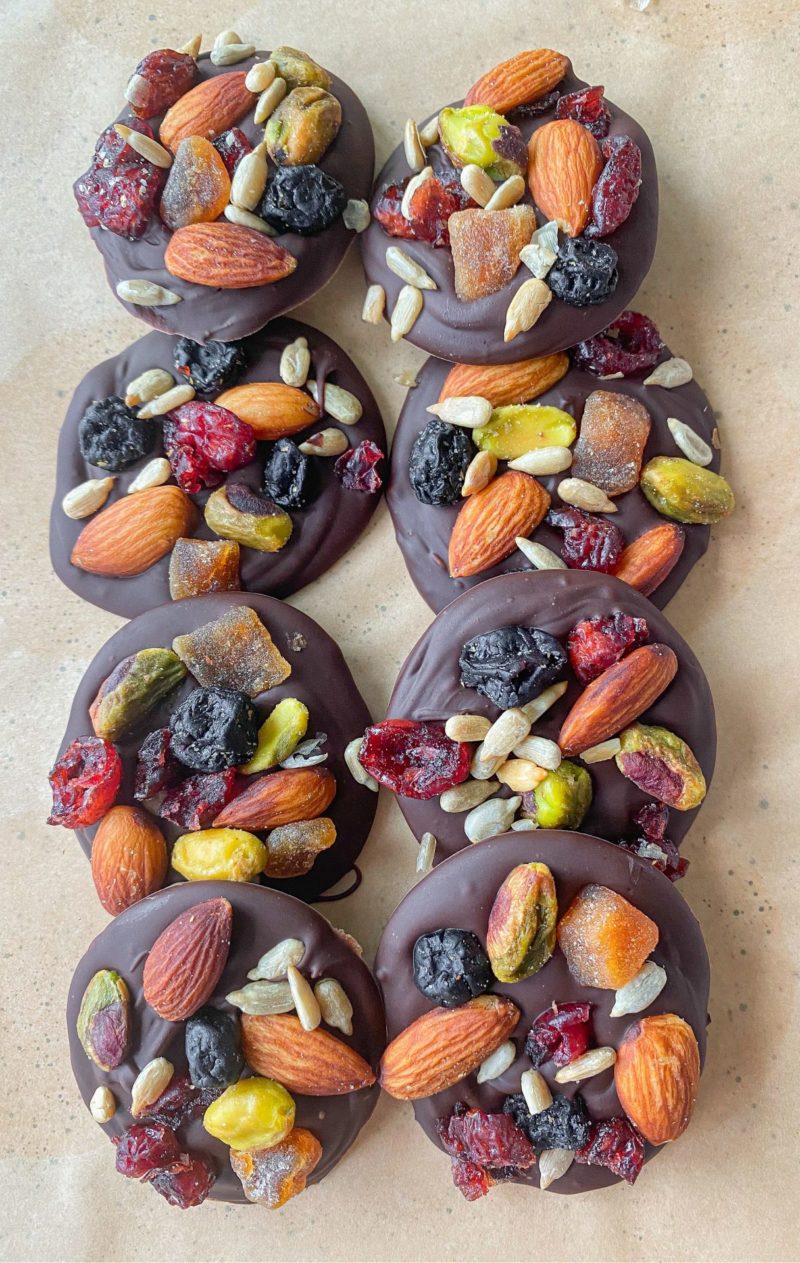 Diet
2 Ingredient Dark Chocolate Energy Bites!
Here is the post I promised.
This is seriously the easiest recipe you'll find on my blog. It was only a couple of steps to make the perfect dessert, pre/post-workout snack, gift, or road trip munchies!
I ate a couple before my run yesterday. It gave me a little boost of energy. Also, did you know dark chocolate is good for your heart and has antioxidants? I always choose dark over milk chocolate.
These little bites keep your appetite under control!
You will need-
Trail mix and no added sugar dark chocolate Chips. I used Lily's brand.
Microwave 20 seconds and stir. If they have not completely melted after stirring, microwave an additional 10-15 seconds.
Place the trail mix on top of the chocolate drops. Press them down into the chocolate lightly. Let the chocolate bites dry for about 40-60 minutes — place in a refrigerator for faster results.
Calories: Per Chocolate Bite: 39 Calories, 1.5 g Fat, 6 g Carbs, .05 g fiber, 2.5 g Sugar, .08 g Protein.
Your trainer and friend,