The Secret to a Better Booty
Ask anyone what exercise they think is best for the backside & I can assure you most will say it's the squat. You can't even scroll past an Instagram or Pinterest feed without seeing "Squat Challenges" posted.
OF COURSE, a squat is incredibly effective for most of us in achieving a better butt, but what about those who are quad dominant, have bad knees, or just simply don't like performing squats? How about one of my favorite glute building exercises, the…
HIP THRUST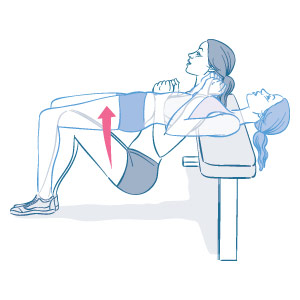 Once you get over the initial & somewhat embarrassing movement pattern, you will begin to see the significant difference that this exercise can make. It isolates the backside, making your butt more lifted & round.
Use your body weight at first to master the technique, then move onto weights you are comfortable with, increasing as you get stronger.
H O W – T O :
♡ Set-up: Start by setting up a bench or aerobic steps, so that the bottom of your shoulder blades touch bench. Bring your feet in closer to your butt.
♡ Lift: Pressing through your heels, lift your hips off the floor. Focus on contracting your glutes. Your weight should rest on your heels. Extend your hips until they form a straight line with your knees and shoulders. Make sure the end range of motion comes from the hips – squeezing the glutes together at the top of the movement – and not from your back.
Another highly effective move & sister to the hip thrust is the butt bridge.
Also: Stretch your hip flexors (pre & post-workout). You won't activate your glutes enough if your muscles are tight.
For a 4 week workout plan targeting just your booty, check out my Booty & Thigh Blaster workout program below!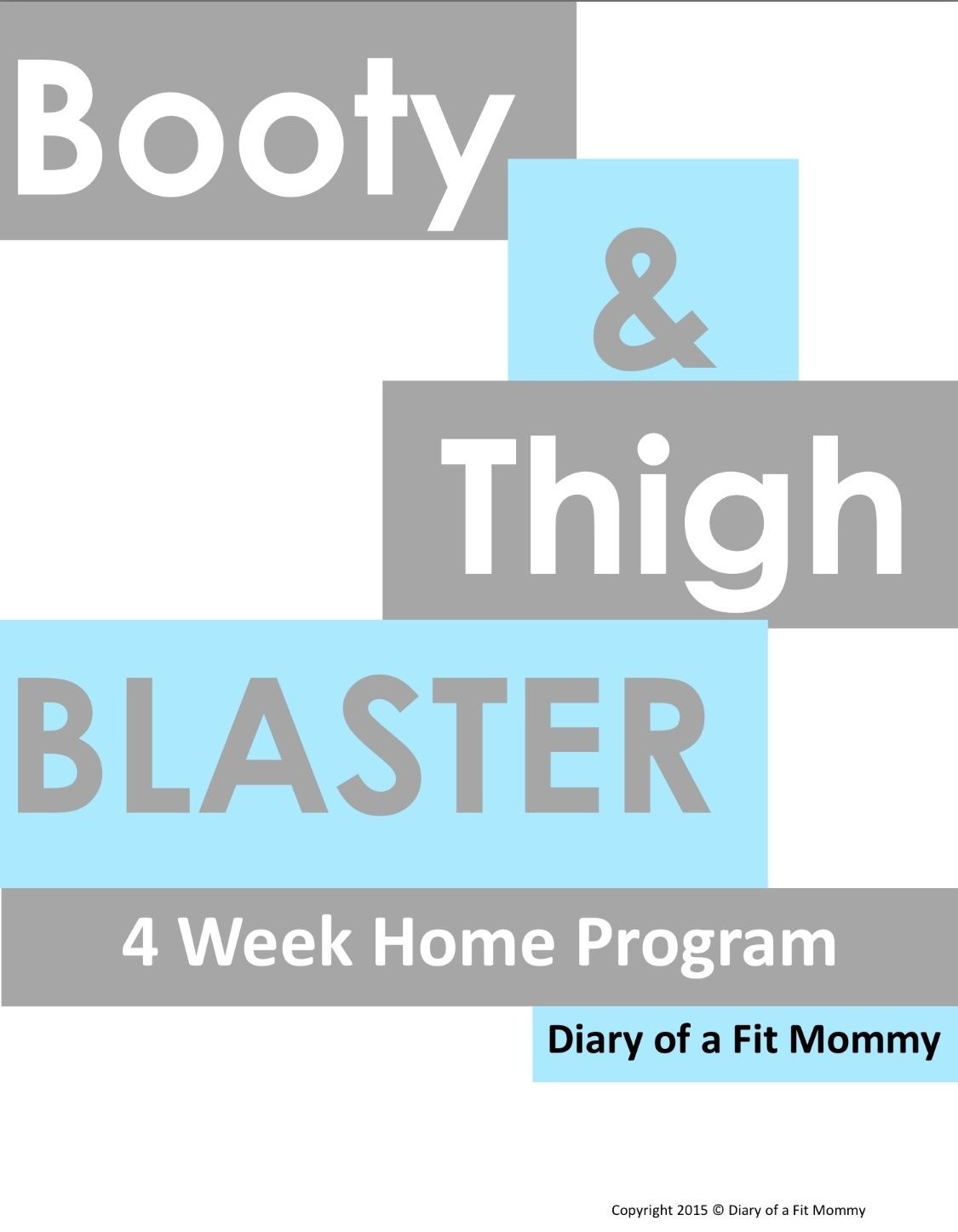 Buy now
Features:
-full step-by-step picture guides and an exercise directory
-over 40 different moves that are designed to target the butt, thigh, and legs
-a full 30 days of workouts that never repeat
-no equipment is needed!
If you cannot make it to a gym and need to workout from home, try my new Strong Body Guide that is helping busy women worldwide get into their best shape ever. Little to no equipment needed for most moves!
In this guide, you can expect:
– ✅ 12 weeks of workouts that can be done at home with little to no equipment.
– ✅ 225 pages long
– ✅ Each workout takes less than 30 minutes-great for busy schedules.
– ✅ step by step instructional picture examples of every move
– ✅ no gym required
– ✅ exercises focus on hiit, strength training, and plymetrics
– ✅ download on any device
– ✅ build a lean tone stomach, butt, thighs, and arms
– ✅ download instantly from anywhere
– ✅ promote fat loss & boost metabolism
– ✅ contains cardio and stretching routines as well!
– ✅ full exercise glossary with images and instructions for every move
*All guides are digital ebooks available instantly worldwide. Compatible on all devices – Android, iPhone, iPad, Kindle, Nook, Computer, Mac.